Logitech's $49 'Crayon' stylus for iPad, Rugged Combo 2 keyboard case coming soon [u]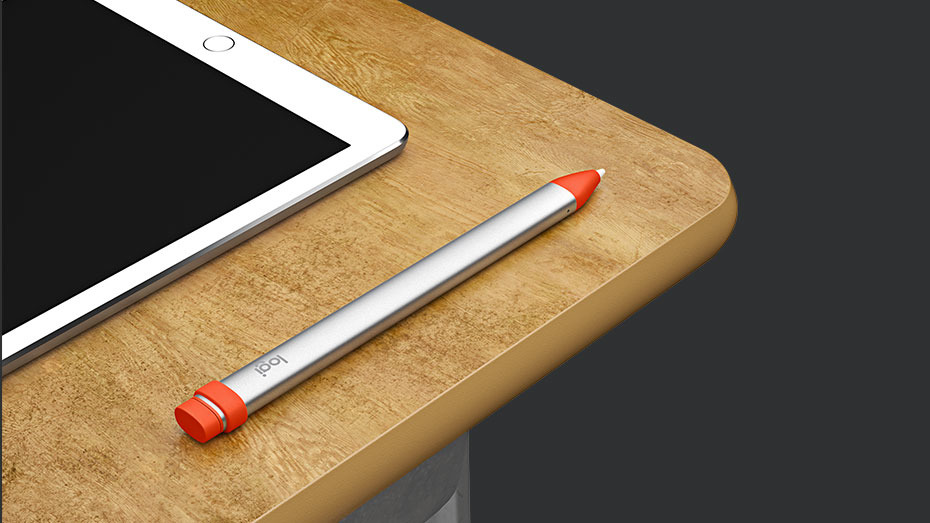 Though the focus at its press event was on a new budget iPad and education-oriented software updates, Apple on Tuesday also teased two new Logitech iPad accessories, meant for schools only: the "Crayon" stylus, and the Rugged Combo 2 case and keyboard. [Updated with more details, pricing, and launch info]
The Crayon, sized like its namesake, will cost just $49.99. That should make it more appealing for some institutions than the Apple Pencil, which is bigger and $99.
Logitech said that the stylus will share features of the Apple Pencil, such as low latency, palm rejection, and tilt functions. Battery life is 8 hours, and the product is designed to be both pry- and roll-resistant.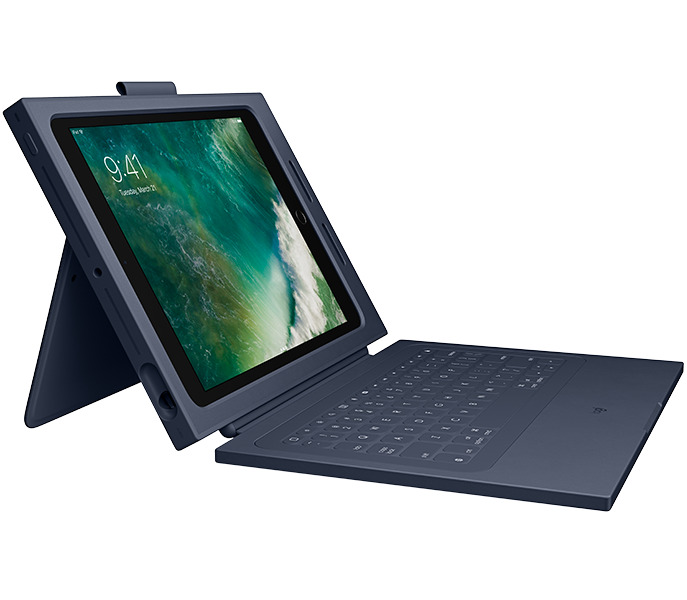 Other features include an adjustable kickstand, a stylus holder, and shortcut keys for functions like media playback. The keyboard is also designed to be quiet and pry-resistant, and joined to the case through a proprietary connector — preventing students from attaching their own accessories.
The sixth-generation iPad, now on sale, is equipped with an A10 processor, and represents the first non-Pro iPad with Apple Pencil support. Otherwise however the tablet is essentially unchanged from last year's budget model, including its use of Touch ID instead of Face ID.