Watch: Should you upgrade to Apple's 2018 iPad?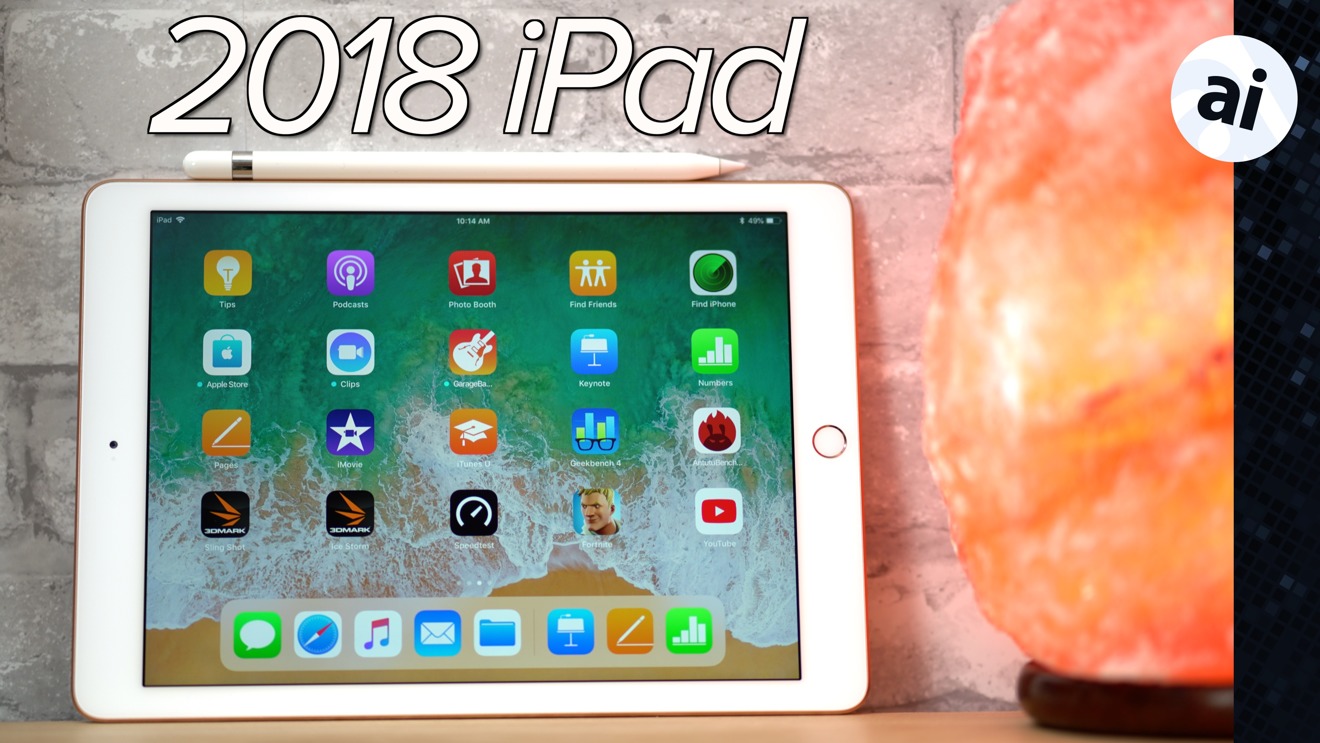 AppleInsider is supported by its audience and may earn commission as an Amazon Associate and affiliate partner on qualifying purchases. These affiliate partnerships do not influence our editorial content.
Packing in an A10 Fusion processor and Apple Pencil support for just $329, the new 2018 9.7-inch iPad has a number of iPad owners asking whether it's time to upgrade. We put together a comprehensive comparison to help you decide.
The most crucial factor in making this decision is what model iPad you are upgrading from. If you have the 5th generation iPad from last year, for example, the slight boost in speed may not be worth it unless you want to use Apple Pencil.
Previously, if you wanted to use Apple Pencil, the only option was an iPad Pro and 10.5-inch models start at $650, almost twice as much as the 2018 iPad. That extra cash buys users a whole lot of extras that many people just don't need, especially if all they want is Apple Pencil support.
If you have an older iPad, however, it may be worth upgrading for the performance improvements alone. The A10 Fusion processor in the new iPad is seriously powerful. It's obviously not as speedy as the A10X in the latest iPad Pro, but the 2018 iPad will power through any game you can throw at it, like Epic Game's newly-released Fortnite.
Last year's iPad came with an A9 processor and the 2015 12.9-inch iPad Pro has an A9X. That puts the new 2018 iPad right in middle in terms of performance. The new iPad was around 50 percent faster than last year's model in single and multi-core performance. Graphics, on the other hand, was only 23 percent faster.
Both Antutu and 3D Mark's Slingshot Extreme benchmarks showed 38% faster scores for the 2018 iPad. Those performance improvements are seriously impressive, considering the 2018 iPad is priced exactly the same as last year's model.
We played Fortnite on both iPads for one hour each to test how those improvements translate to actual usage. The graphics are extremely pixelated on the 2017 iPad, with a noticeable amount of lag when diving off the bus and when dying. By contrast, the new iPad's graphics were acceptable and gameplay much smoother. Battery life dropped to 87% on each iPad after an hour-long gaming session, meaning the A10 delivers increased performance with a high level of efficiency.
We also played Fortnite on the 2017 10.5" iPad Pro, and it was an incredibly smooth experience. The graphics quality was even better than the 2018 iPad and we were actually able to play competitively. Not only that, but gameplay was still smooth even while using Apple's built-in iOS screen recording tool.
If you want the best gaming experience, go with the Pro, otherwise, the 2018 iPad is the best choice. Any other iPad will undoubtedly struggle with games like Fortnite.
Keep in mind, differences in gaming performance should translate over to many other demanding apps.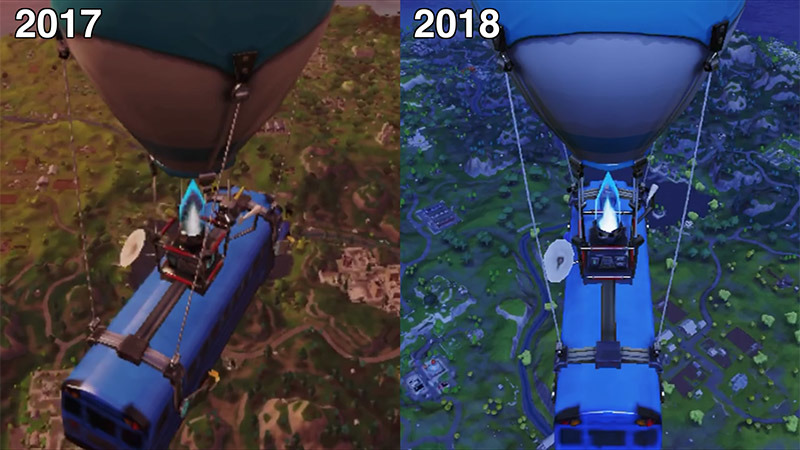 In general use, there isn't much difference between the 2017 and 2018 iPad, except the new version is slightly quicker at loading apps and web pages.
Performance aside, the 2018 iPad gets some pretty awesome Apple Pencil features that come with iOS 11, like instant notes, instant markup, inline drawing, and scan and sign. Apple's Pages, numbers, and keynote apps now support Apple Pencil, so there are even more reasons to upgrade. If you have an iPad so old that it doesn't even support iOS 11, consider upgrading today, because the latest iOS literally changes the game for iPad.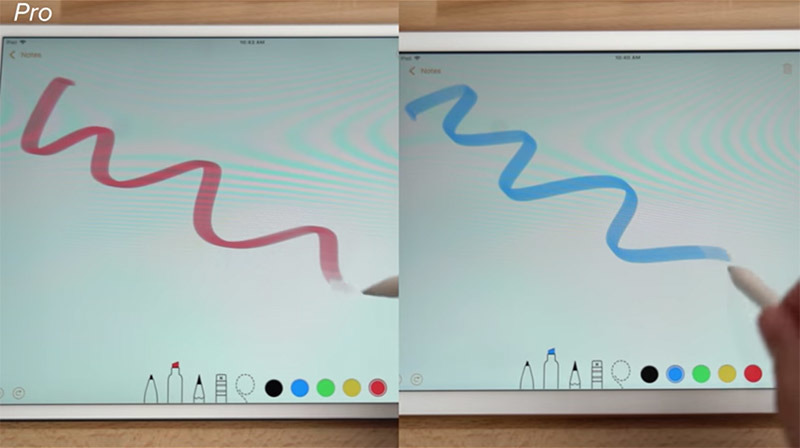 Let's not forget about augmented reality, which is only supported on iPad Pro and both the 2017 and 2018 iPads.
Interestingly, the iPad Mini 4 is still for sale on Apple's website, and for a pricey $399. It's powered by the A8 processor, which is now 2 years behind the A10 in the new iPad. There is practically no reason to buy an iPad Mini 4 over the 2018 iPad unless you demand a small form factor.
The iPad Air 2 comes with Apple's A8X processor, but it's still a little slower than the A9 chip in the 2017 iPad.
Conclusion
If your iPad packs an A8 or older processor, we would recommend upgrading just for the performance improvements alone. If you're interested in the Apple Pencil and all of its features, we would recommend upgrading, even if you already have the 2017 iPad. The addition of Apple Pencil is a big deal, especially for artists and education users.
If you're a gamer, the 2017 iPad might do the trick, but it will be extremely hard to play competitively. The new iPad offers much smoother gameplay, but overall the tablet isn't nearly as powerful as the 2017 iPad Pro.
For those with older iPads dating back to 2016, there has never been a better time to upgrade. With the powerful A10 processor and Apple Pencil support, this is hands-down the best bang for the buck we've seen to date in Apple's tablet series.