AirPort Express Wi-Fi router removed from Home app in iOS 11.4 beta, AirPlay 2 support in doubt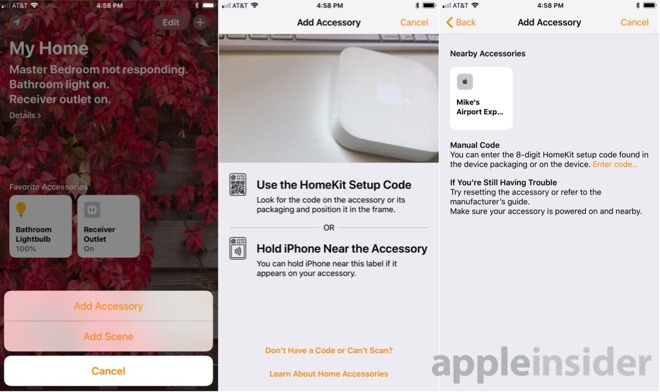 The AirPort Express is no longer showing up in the Home app for users on the latest iOS 11.4 beta, casting doubt that it will be updated to use as an AirPlay 2 target.
AirPlay 2, which is included in iOS 11.4 beta software, will allow users stream music to multiple speakers simultaneously. Since speakers are configured in the Home app, the appearance of AirPort Express in beta one spurred speculation that the device, which currently supports the first-generation AirPlay protocol, would be getting upgraded to AirPlay 2 in the future.
Now that it has been removed in the latest beta, it is unclear what the future holds for the AirPort Express. It could either get an upgrade to work with AirPlay 2, or it could be relegated to support original AirPlay.
AirPlay 2 brings many new features including multi-room audio, increased throughput, and better reliability. Devices like the Apple TV and HomePod will be getting updates to support AirPlay 2 when it launches.
The AirPort Express last received a software update in December of 2017, when Apple pushed out firmware to address the KRACK exploits. Apple is not expected to release a new version of the small, portable router, as the company is widely rumored to have disbanded the AirPort hardware division.