Featured spots in iOS 11 App Store can drive app downloads up to 800 percent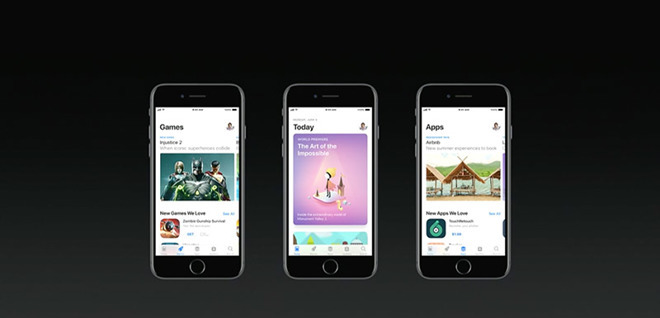 Apple's new "Game of the Day," "App of the Day" and other featured spots can drive downloads significantly more than prior efforts to highlight new and outstanding apps, new app analytics claim.
The arrival of the new design in the iOS 11 App Store that features certain apps each day has served to deliver a huge boost to apps that are chosen. That's according to research released this week by research firm Sensor Tower.
The change came in 2017, when iOS was given an "Apple Music-esque" resdesign. The data found that selection on the Stories tab shows a median increase in downloads of 222 percent from the previous week, while App of the Day apps show a median increase of 685 percent. The highest median increase was Game of the Day, which jumped an average of 802 percent, while Theme Feature and App List apps rose an average of 164 percent and 240 percent, respectively.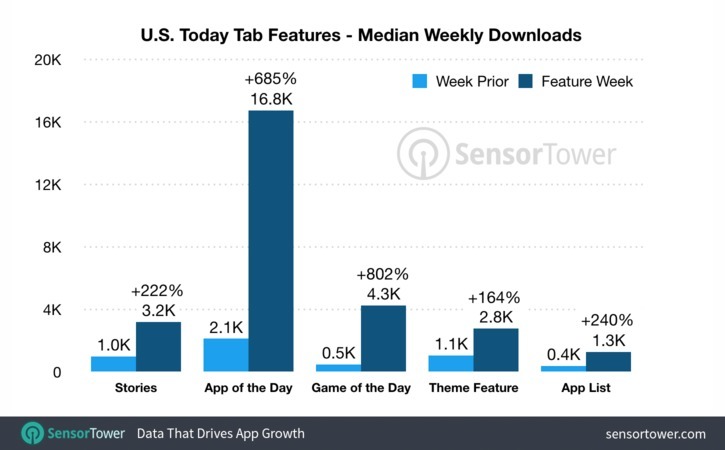 The survey also found that Apple is fifth on the list of top publishers, and top publisher among non-gaming focused publishers. And while large publishers are featured the most, Sensor Tower also found that 29 percent of featured publishers had fewer than 10,000 downloads.
"Overall, our data shows that iOS 11 App Store features are delivering substantial benefits for developers who receive them," Sensor Tower said in the blog post announcing the numbers. "While larger publishers have received the largest number of features, the truth is that Apple is featuring apps from all sizes of publishers."
The data was collected entirely in the U.S. and was all gathered since September 2017 — after the App Store refresh.