Apple hires Samsung executive to lead operations in South Korea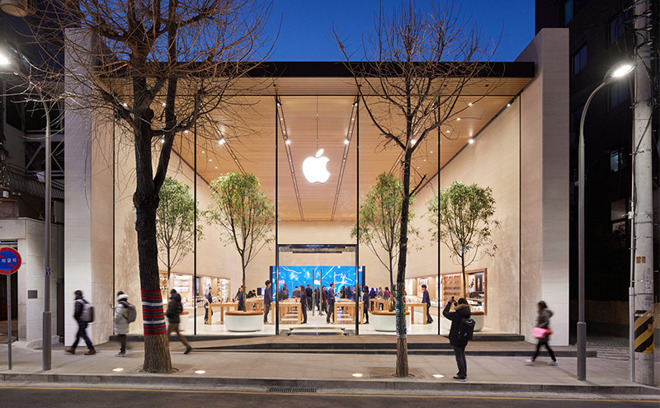 AppleInsider may earn an affiliate commission on purchases made through links on our site.
Apple has seemingly poached an executive away from rival Samsung to lead business efforts in the South Korean tech conglomerate's own backyard, a market that has proven difficult for the iPhone maker to crack.
According to his LinkedIn profile, Brandon Yoon has been named general manager of Apple Korea. Bloomberg spotted the change to Yoon's account on Monday.
A longtime Microsoft employee who progressed through eight different positions in Japan, Korea, Singapore and the U.S. between 2003 to 2015, Yoon most recently served as corporate vice president at Samsung from 2015 to March 2018. He was hired by Apple in April.
Apple declined to comment on the matter.
The home country of chief smartphone rival Samsung, South Korea has been a thorn in Apple's side over the past few months. In November, authorities raided Apple's offices over"unfair" business practices related to selling iPhone in the country. Investigators reportedly questioned Apple employees at the site, though it is unclear whether physical evidence was seized during the incident.
Thought to be an extension of a 2016 investigation led by South Korea's Fair Trade Commission, the raid sought information on special provisions Apple applied to regional cellular carriers in return for access to the hot-selling smartphone. The company allegedly required telcos to buy a minimum number of iPhones, share repair costs and seek artificial limitations on lawsuit filings.
More recently, the Seoul Central District Prosecutors' Office initiated an investigation into the iPhone slowdown controversy. The body previously probed Apple over its handling of iPhone batteries last year, and officially assigned the matter to its intellectual property-related crime unit in January.
Despite governmental troubles, Apple continues to battle Samsung on its home turf and earlier this year opened its first South Korean retail store in the affluent Garosugil area.