Tim Cook and Lisa Jackson attend President Trump's first state dinner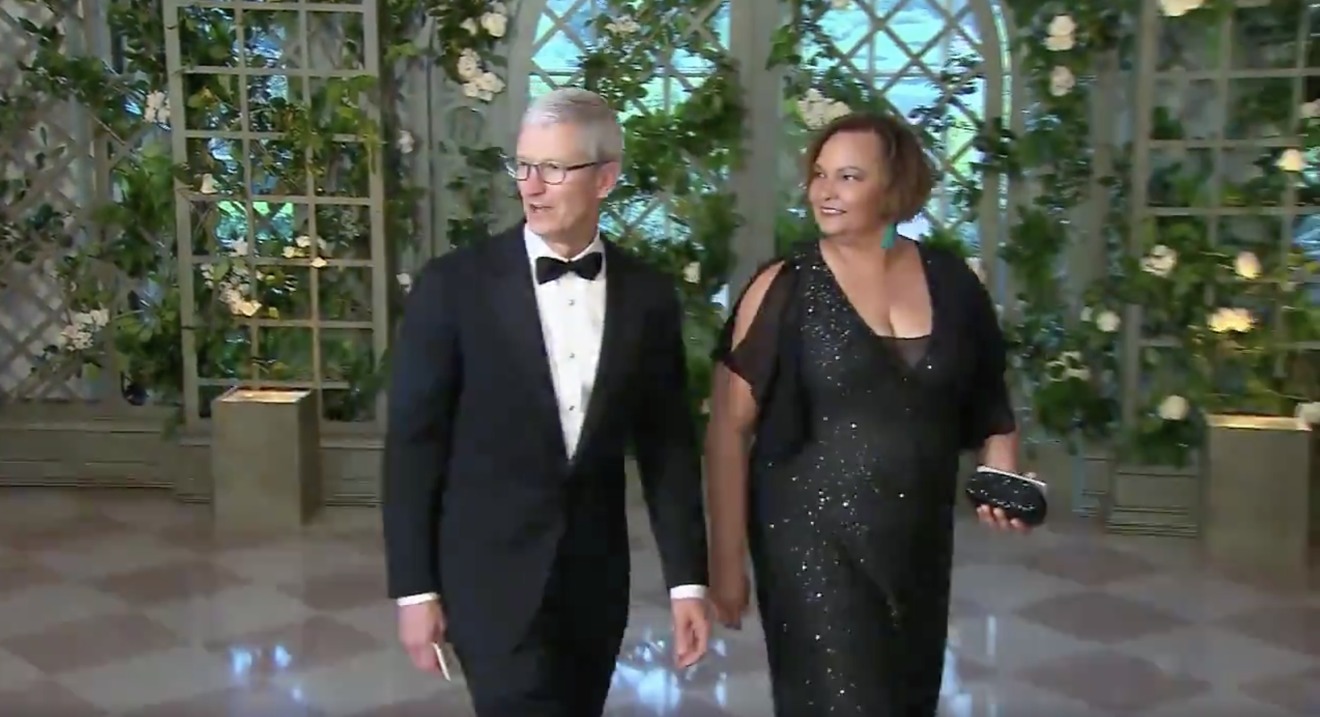 Tim Cook and Lisa Jackson were among a slate of distinguished guests at President Donald Trump's first state dinner Tuesday evening, which was held on the State floor of the White House in honor of French President Emmanuel Macron's visit to the U.S.
Other notable guests in attendance included Rupert Murdoch, Louis Vuitton's Bernard Arnault, U.S. Olympic athletes and former Secretary of State Henry Kissinger.
Trump and First Lady Melania opted to keep the first state dinner small, not a gala affair seen during Obama's presidency. This makes it all the more noteworthy that Cook and Jackson were in attendance.
Trump and Cook originally met shortly after the election at Trump's tech summit, which invited a number of high-profile tech personalities to discuss pressing issues related to trade, cybersecurity and more. Cook was also rumored to have joined the president's Office of American Innovation, something he later denied.
The two have had a bit of a storied history, with Trump calling for a boycott of Apple products during his presidential campaign. As president, he praised Apple's investments in the U.S. and personally thanked Cook for the company's financial contributions.
Jackson is no stranger to the Washington, D.C., social scene, having previously served as the head of the Environmental Protection Agency under President Obama. At Apple, Jackson not only serves as head of the company's environmental initiatives, but also plays a key role in government affairs.
Editor's note: Due to its political nature, comments for this article have been closed.