Trump talks up Apple's $350B US investment, says thanked Tim Cook by phone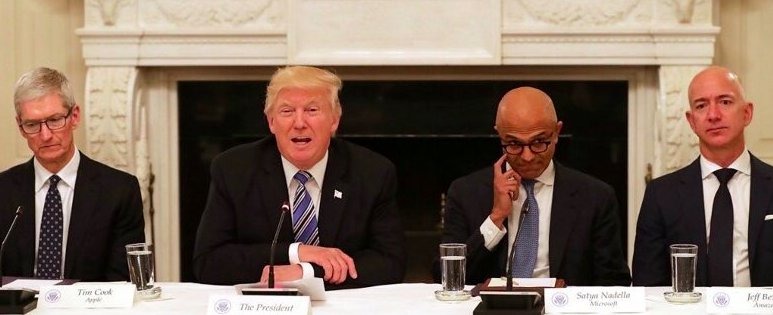 Apple is apparently back in Donald Trump's good graces following the company's announcement of a $350 billion U.S. investment, with chief executive Tim Cook said to be on the receiving end of an adulatory phone call.
"When I heard the news yesterday — and Tim Cook is a great guy, the head of Apple — when I heard the news, I heard $350 billion and I said, 'You mean $350 million, that is going to be a beautiful plant,' and they said, 'No.' They said, 'It is $350 billion,"' Trump said during a rally in Pennsylvania, according to Bloomberg.
Trump then that he had "just called Tim Cook and thanked him" for what Trump believes is the largest investment by any company in the history of the United States.
There is no word yet from the White House on whether Trump did actually place the call.
Trump has been a staunch opponent of many of Apple's practices since he began campaigning for the presidency, at one point saying he would force the company to "build their damn computers and things in this country." Apple's recent announcement of a tax reform-prodded $350 billion investment seems to have changed the tone, however.
The relationship has been equally frosty from Apple's side, as the company has opposed Trump on nearly every issue.
Editor's note: Due to its political nature, comments have been disabled for this article.