Qualcomm proposes new licensing terms to lure in customers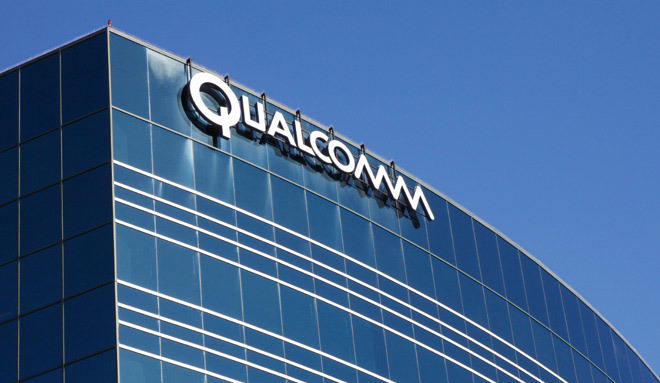 Qualcomm in an earnings conference call on Wednesday showed rare willingness to modify its patent licensing policies, a core segment of its business that sparked a court battle with Apple and government investigations into potentially anticompetitive practices.
The U.S. chipmaker posted strong quarterly profits on revenue of $5.23 billion for its second fiscal quarter of 2018 on Wednesday, reports CNBC. Despite posting a year-over-year decline of about 13 percent, mostly due to ongoing patent disputes with Apple, contract manufacturers and other entities, Qualcomm beat Wall Street estimates.
Licensing patents from its vast portfolio of communications-related IP has long been Qualcomm's bread and butter. Most of Qualcomm's licensing revenue is based on fees charged on device-level sales. This means two smartphone makers using the same technology might be charged different rates based on the final selling price of their respective products.
The business was lucrative for Qualcomm, but that changed when Apple filed a $1 billion lawsuit against the company claiming the model amounts to price gouging and extortion. Qualcomm's licensing profit fell off a cliff when Apple began to withhold royalty payments in lieu of a resolution.
Though Qualcomm staunchly denies Apple's allegations, and similar claims examined by international regulatory agencies, it seems the firm is softening its stance on what it considers to be acceptable fees.
During today's call, Qualcomm said it is willing to put a $400 cap on its licensing basis. Expensive smartphones, like Apple's $1,000 iPhone X, would be viewed as a $400 phone in Qualcomm's calculations. The change presents a substantial rate cut to manufacturers of premium smartphones.
It appears Qualcomm is already offering lower licensing rates to major industry players.
In January, Qualcomm struck a cross-licensing deal with Samsung, offering new rates in return for Samsung's withdrawal of interventions related to a South Korean regulatory probe. The results of that agreement were made apparent on Wednesday when CFO George Davis said Qualcomm is cutting its licensing forecast by $300 million for the upcoming quarter. The reduction was due to the Samsung deal and "other moves," the report said.
Whether Qualcomm's olive branch extends to Apple is unknown. The two companies are locked in a bitter legal dispute that spans multiple jurisdictions, with Apple claiming Qualcomm abuses its "monopoly power" to charge excessive licensing fees. Qualcomm responded with a string of lawsuits claiming patent infringement.
While iPhone relied solely on Qualcomm cellular modems for years, Apple is reportedly poised to remove the chipmaker from its supply chain in the near future. The shift began in 2016 with iPhone 7, Apple's first handset to feature Intel cellular modems. Intel grew its share of Apple orders with iPhone 8, 8 Plus and X last year.
Qualcomm's position is expected to erode further this year, as Intel will reportedly supply 70 percent of modems for the 2018 iPhone lineup. Apple is expected to complete the transition to Intel in 2019.