Qualcomm to remain iPhone modem supplier in 2018, but will see orders reduced to 30%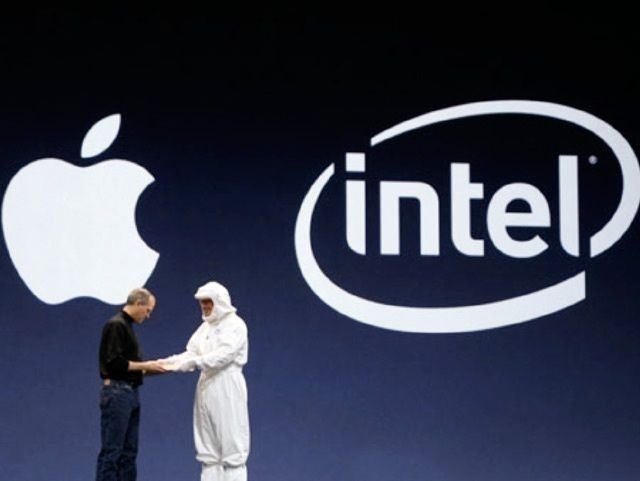 Recent rumors suggest Apple is planning to remove longtime partner Qualcomm from its iPhone supply chain in favor of industry rival Intel, but according to a new report the switch will not be completed in full this year.
Citing sources familiar with Apple's plans, Fast Company reports the company is tapping Intel to supply 70 percent of LTE modems for iPhone models set for release this fall, with Qualcomm picking up the remaining 30 percent. Apple will continue to draw down its reliance on Qualcomm and completely wean itself off the chipmaker in 2019, the report said.
Apple and Qualcomm are entwined in a bitter legal battle, but Apple is reluctant to ditch the supplier on those merits alone. More importantly, Intel will begin fabricating chips on a new 14 nanometer process this year, a major transition that could result in production problems. To negate risk to its prized iPhone product line, Apple is taking a wait and see approach before fully committing.
Currently, Intel is having trouble with chip yield rates, with just more than half being deemed acceptable, the report said. However, engineers are confident that yield rates will improve prior to the big production ramp toward mass production in June and July.
If Intel is unable to work out the bugs and subsequently underdelivers its planned 70-percent share of orders, Qualcomm will pick up the slack. At the same time, if Intel ramps up production in time, with output up to Apple's standards, it could be rewarded with a bigger slice of the pie.
The transition timeline provided by Fast Company is not as aggressive as predictions from KGI analyst Ming-Chi Kuo, who in February said Qualcomm could be iced out of iPhone orders this year. Notably, Intel's latest baseband solution supports CDMA2000 and dual SIM and dual standby (DSDS) technology, making it ideal for next-generation handsets. As an upstart in the modem industry, the firm is also offering its components at highly competitive prices.
Not coincidentally, it is parts pricing that stands at the heart of Apple's ongoing legal battle with Qualcomm. The iPhone maker fired the first shot last year in a $1 billion lawsuit claiming Qualcomm participates in anticompetitive practices, price gouging and extortion. Apple later stopped paying royalty payments until the litigation is settled, a move mirrored by contract manufacturers.
For its part, Qualcomm asserts Apple's legal endeavor is simply a strategy to secure better pricing. The chipmaker replied to Apple's suit with an assault of its own claiming patent infringement in multiple jurisdictions.
Apple's history with Intel, as far as iPhone is concerned, is a long one. Original iPhones relied on modems fabricated by Infineon, but that ended when Intel purchased the firm in 2010. Looking to make its way into Apple's smartphone supply chain, Intel undertook a major effort to integrate its LTE modem into iPhone, a project accomplished in cooperation with Apple engineers.