Intel reportedly working to fit LTE modem in 2016 iPhone, potential integration in future A-series SoCs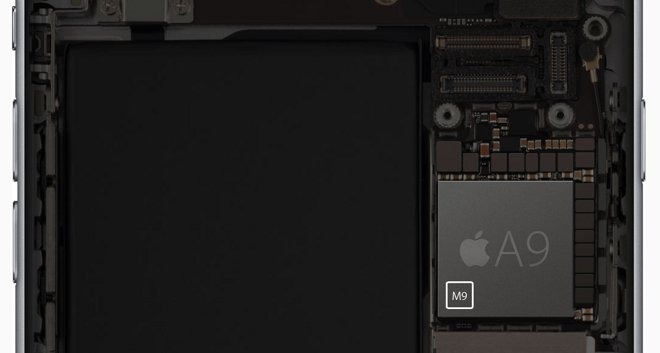 Intel is looking to get a piece of Apple's booming iPhone business, a report said Friday, as the chipmaker has some 1,000 people working on a project to integrate the firm's upcoming 7360 LTE modem into next year's iPhone model.
Citing people familiar with the matter, VentureBeat reports Intel is pushing hard to get a version of its cellular modem into the 2016 iPhone, expected to be called "iPhone 7." Apple has yet to officially place an order, but a deal is a real possibility if Intel continues to deliver on project goals, one source said.
Apple is reportedly sending a handful of engineers to Intel's German operation, formerly the location of modem maker Infineon, to help optimize the 7360 LTE modem for use in iPhone 7. The Cupertino, Calif., tech giant also hired key personnel from the team that created said modem.
For Intel, striking an agreement to supply Apple with a critical iPhone component would be a major win, especially considering Apple has for years relied on Qualcomm as a single source for all iPhone cellular modems, including the new iPhone 6s. Rumors in August suggested Qualcomm might see part of its iPhone component share ceded to Intel by 2017.
"This is a must-win for Intel," a source said.
The potential deal has implications far beyond next year's iPhone, however. Apple is said to be working toward an A-series system-on-chip design with integrated modem, and fabrication could fall to Intel if all goes well. Combining critical components into an SoC affords greater power efficiency and overall performance, not to mention a streamlined manufacturing process. The A9 chip with its embedded M9 motion coprocessor is a prime example of Apple's path to fully integrated silicon.
Further, if and when Apple moves to integrate modems into A-series chips, Intel might get the job of fabricating the SoCs, the report claims. This point is up for debate, however, as Intel would have to scale its 10-nanometer process to iPhone-level production in two years. Apple is currently dual-sourcing A9 chips from TSMC, which uses a 16nm FinFET process, and Samsung, which employs a 14-nanometer process.