Fake U.S. Marshal steals an iPhone, Thailand 'iPhone killers,' and more from the Apple crime blotter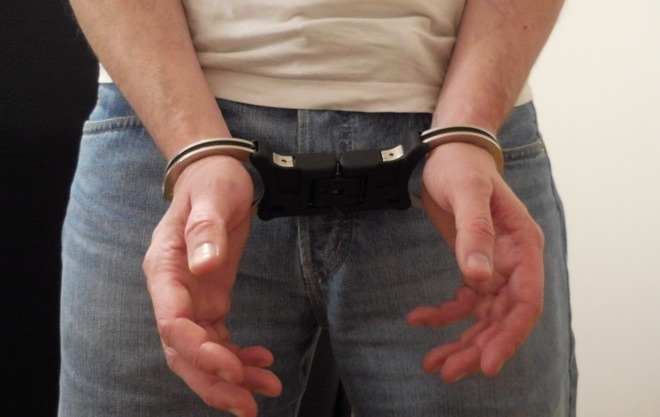 AppleInsider may earn an affiliate commission on purchases made through links on our site.
A change in sentence for Thailand's "iPad killers," a court decision about Facebook logins, iPhone theft by ice cream vendors and more in this roundup of Apple-related crime reports
The latest in an occasional AppleInsider feature: This week in Apple crime
iPhone thief accused of impersonating U.S. Marshal
According to NBC Miami, the man had been seen shoplifting an iPhone X from the location, and when he returned to the same Best Buy days later and was stopped by police, he was carrying both a gun and a U.S. marshal's badge. The gun was a BB gun and the badge was fake, which the man soon admitted; the stolen iPhone was later found in his car, along with a second bogus marshal's badge.
He was arrested and has been charged with retail grand theft as well as impersonating a law enforcement officer.
Facebook login that discovered iPad theft not considered a "wiretap," court says
A man in Indiana who was convicted of stealing an iPad and other items from his ex-girlfriend had his sentence upheld by a court, which determined that a recording obtained from his Facebook account was legal. According to The Indiana Lawyer, the man took the iPad, a shoe collection and other things from his ex-girlfriend.
The woman then logged into the man's Facebook account with a password he provided, where she found an audio recording that appeared to confirm he stole the items.
He was arrested and later convicted after the woman provided the audio to police. The man had argued that the use of the recording violated the federal Wiretap Act; Chief Judge Nancy Vaidik ruled that "the Wiretap Act covers only contemporaneous' interceptions of wire, electronic, or oral communications," that the recording didn't meet that definition, and therefore that the man's sentence of six years in prison (with two suspended) was therefore upheld. Read the ruling here.
Bangkok "iPhone killers" get life sentence
Two men in Thailand who were accused of killing a man over an iPhone have had their sentences commuted to life in prison; they had earlier been sentenced to the death penalty. The Bangkok Post reported that the two men were caught on a surveillance camera stabbing the victim in the neck while taking his iPhone 6.
The men have confessed and expressed remorse.
Ice cream van operators accused of iPhone theft
A man and woman in Laredo, Tex., were arrested for stealing an iPhone, "while they were operating their ice cream van." According to local news website LMT Online, police described the theft as "a crime of opportunity."
"Numerous devices" taken from Kansas City Apple Store
Three men this month pulled off a robbery in broad daylight at the Apple Store in the Plaza in Kansas City, in which they ran into the store and grabbed "numerous devices." A customer filmed the robbery, and police have released the video, the Kansas City Star said.
More reports of Apple support scam, now with real phone numbers
Reports across the country in recent months have detailed bogus calls, often directed at seniors, claiming to come from Apple tech support. But a new version has added a troubling wrinkle. According to ABC 15 in Phoenix, scammers have tried to carry out the scheme, warning about iCloud accounts being breached, while spoofing actual phone numbers belonging to Apple retail stores nationwide.
Private Photos app pulled from App Store after police pressure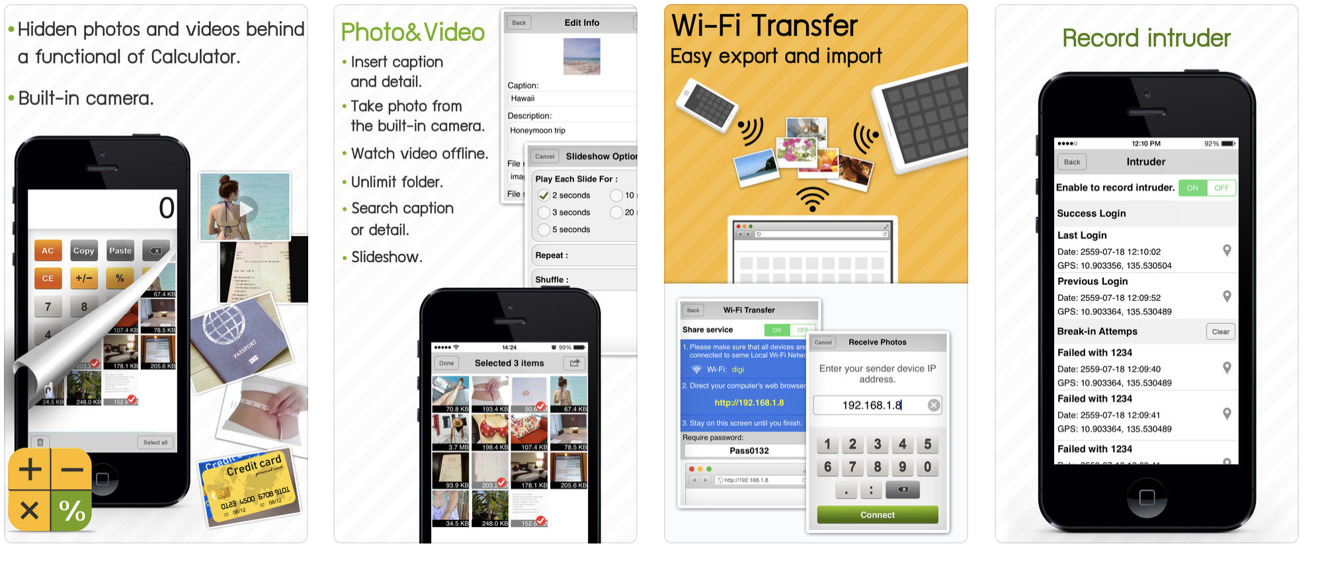 The app, from a developer called Digital Mind Co., remains available in the U.S. App Store.
Man wanted for stealing 18 iPads
Police in Greenville, Ala., are seeking a man who they say stole 18 iPads from a local Walmart. According to WSFA, the theft took place early on the morning of March 13, and police have released photos of the suspect.
Drone theft from Long Island Apple Store
Police in Suffolk County, N.Y. are looking for a man who they say stole three drones from an Apple Store in the area. Newsday reported that the suspect took three DJI Mavic Pro drones, each valued at about $1,000; crime stoppers have offered a $5,000 reward.