Cambridge Analytica shuts down in wake of Facebook data scandal [u]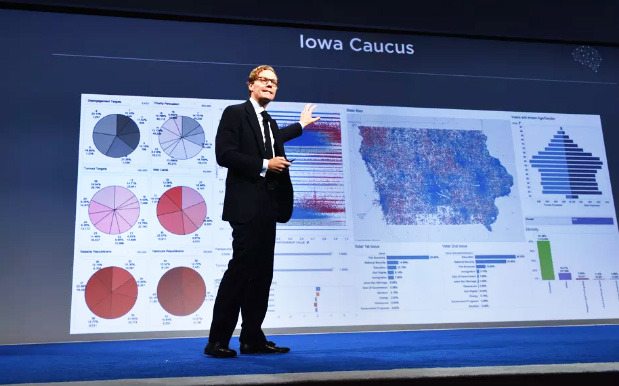 AppleInsider is supported by its audience and may earn commission as an Amazon Associate and affiliate partner on qualifying purchases. These affiliate partnerships do not influence our editorial content.
With mounting legal fees and vanishing clients in the wake of revelations about its use of Facebook data, political consulting firm Cambridge Analytica and its British parent company, SCL Elections, are shutting down — though another company may be taking its place. [Updated with Emerdata info]
"The siege of media coverage has driven away virtually all of the Company's customers and suppliers," Cambridge Analytica said in a statement seen by Reuters. "As a result, it has been determined that it is no longer viable to continue operating the business, which left Cambridge Analytica with no realistic alternative to placing the company into administration."
The company maintained its strictly defensive posture, adding that it had been "the subject of numerous unfounded accusations," and "vilified for activities that are not only legal, but also widely accepted as a standard component of online advertising in both the political and commercial arenas."
In 2014, Cambridge Analytica exploited Facebook's then-looser privacy policies to scrape data on the non-consenting friends of people who used a personality quiz app. While only 300,000 or so people gave permission to share their data, as many as 87 million people may have had their data collected.
In a confluence of events, the firm used the information to build "psychographic" profiles of U.S. voters to help the campaign of now-President Donald Trump. The Russian government has also been accused of using Facebook as a weapon, seeding the social network with memes and fake news targeting both left- and right-wing voters, the enemy being candidate Hillary Clinton. The Trump campaign is under investigation for alleged collusion with Russia that goes beyond social media.
The Cambridge Analytica scandal has prompted government investigations in the U.S. and Europe, and indeed British regulators have said they'll continue civil and criminal probes, going after "individuals and directors as appropriate."
Facebook CEO Mark Zuckerberg has admitted mistakes, but was nevertheless called in front of a U.S. Senate hearing to provide explanations. A photo of his prepared notes indicated that — had he been asked — Zuckerberg was ready to respond if someone brought up disparaging comments about Facebook's business model made by Apple CEO Tim Cook.
Update: A firm called Emerdata is picking up the torch from Cambridge Analytica, The Register said. It's based in the same offices as SCL Elections, and shares some investors and management in common, including director Alexander Taylor — Analytica's acting CEO. Also directors are Jennifer and Rebekah Mercer, daughters of Robert Mercer, who helped fund the old company. The sisters were involved in Analytica as well.
Emerdata was technically created last year, but has seen its activity surge since the recent expose.