Review: Nomad's leather Apple Watch straps make a bold statement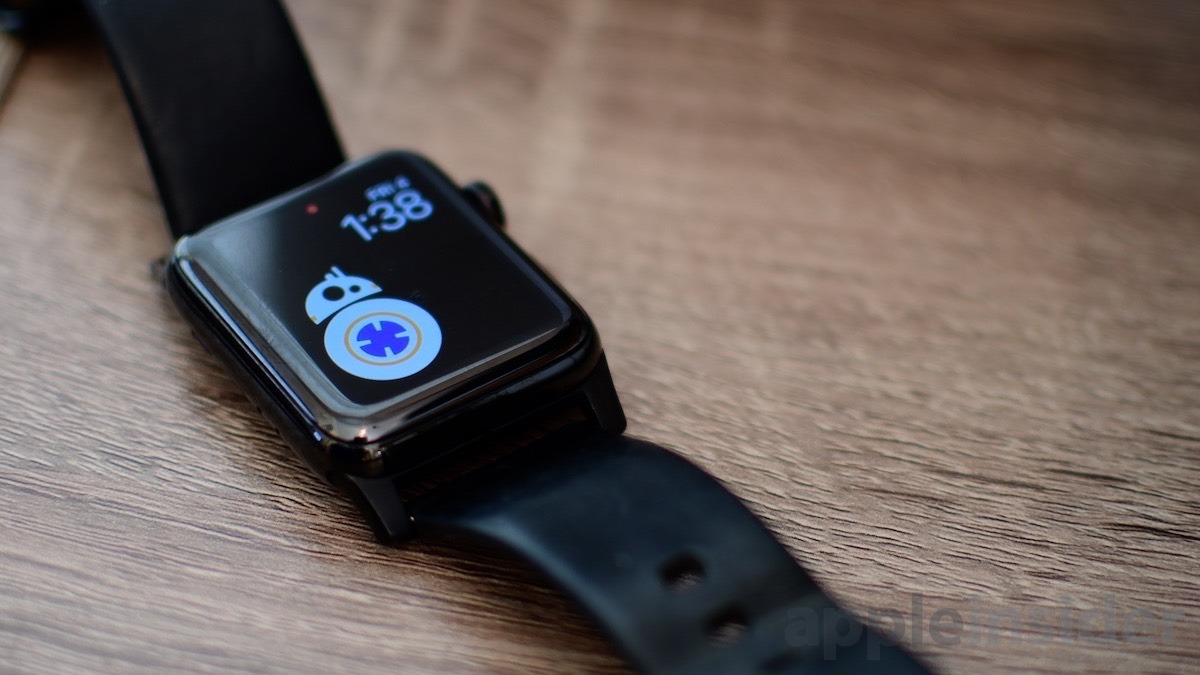 AppleInsider is supported by its audience and may earn commission as an Amazon Associate and affiliate partner on qualifying purchases. These affiliate partnerships do not influence our editorial content.
Nomad, using their standard blend of high-quality materials and expert craftsmanship, has released several Apple Watch bands. Of them, their leather straps are the most lust-worthy and notable, and AppleInsider has been wearing them for a while now.
These stunning straps aren't new. Both the modern and traditional style bands have been available for quite some time.
This isn't just a review after a week of use. We wanted to see both how the leather and the hardware looked after months of everyday wear and tear.
Stainless steel lugs
Apple makes official lugs available to manufacturers looking to create Apple Watch straps. For those who don't want to pay or participate in Apple's program, they can create their own. Amazon is loaded with these cheaper alternatives.
We see a lot of these bands using lugs that just don't fit well. They move around, don't stay in securely, or are hard to insert in the first place.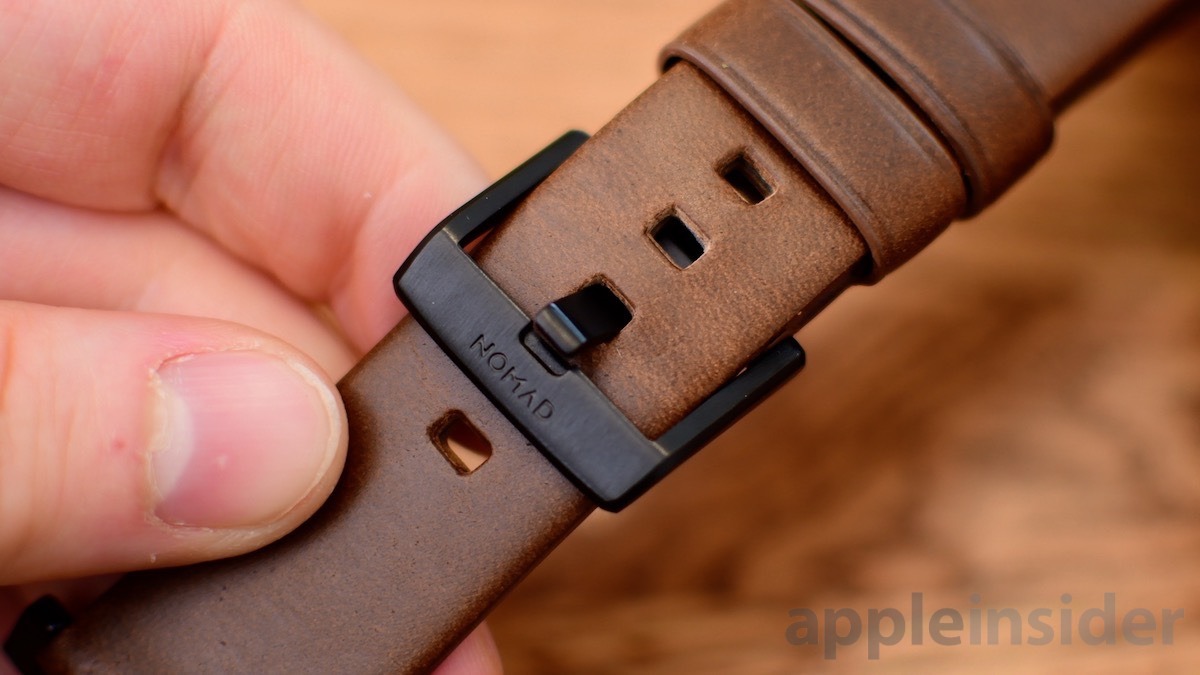 On the black lugs and buckles, we also see the color fleck off, which definitely detracts from their appearance.
It can clearly be seen from the design and fit that Nomad opted to not use Apple's lugs. That said, theirs are far from cheap.
Both the lugs and the buckles are made from stainless steel. The lugs create a bold statement with their oversized look that really stands out on an Apple Watch.
This is something we haven't seen from many, if any, other straps.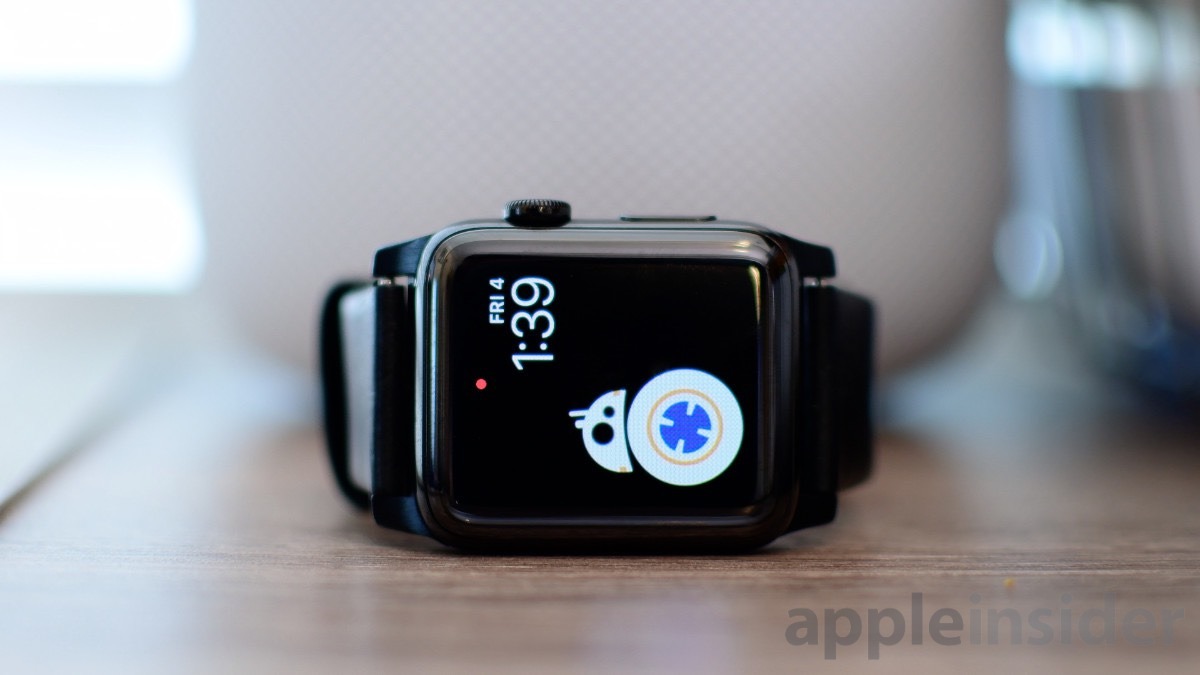 Nomad's lugs follow the curve of Apple Watch, giving the effect that the body is quite a bit bigger than it actually is. It really follows the current trend of oversized watches, though not to a ridiculous point. We don't love huge watches, but these lugs find a sweet spot.
Leather
One of the oldest tanneries in the US has their name stamped right on the underside of the beautiful leather seen in these watch bands.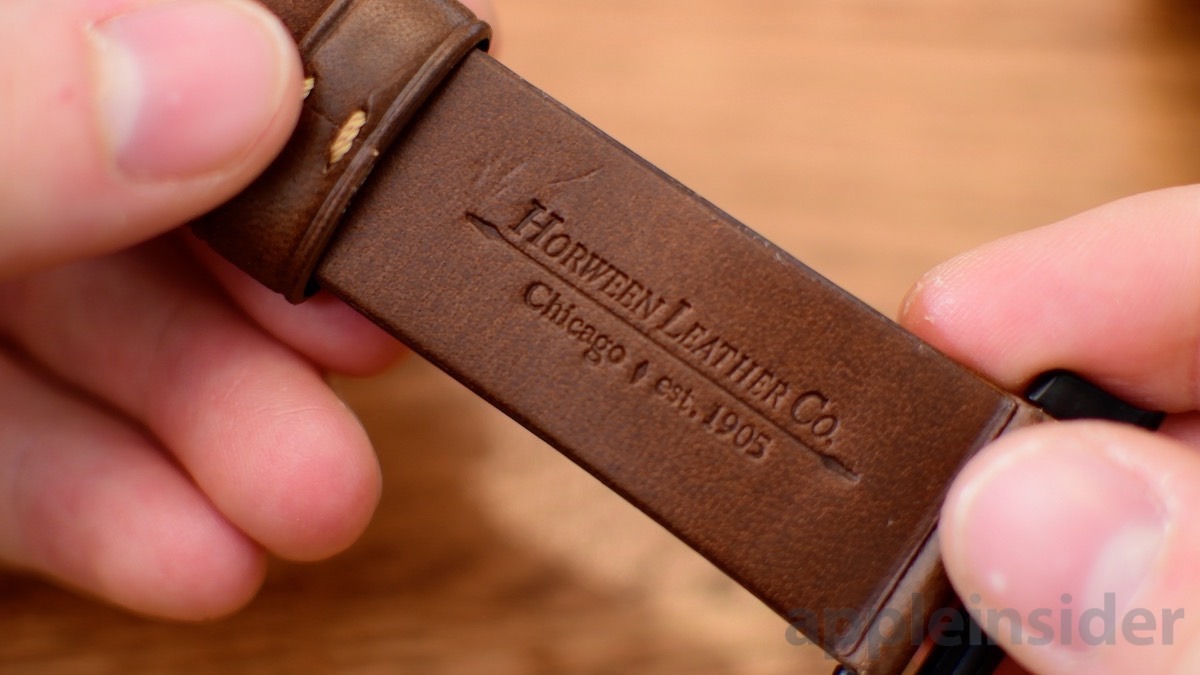 The Horween Leather Company is based out of Chicago and has been doing their thing since 1905.
In either the modern or traditional style, the leather looks and feels exceptional. It is soft, but has enough strength that it won't too easily get stretched or marred. Of course, those things will happen, but not as easily as one more overly soft.
We are fans of both the grey leather and the brown leather, but which looks better is more of a matter of taste. We could maybe make the argument that the grey band could be a little lighter. When compared to the press images, the band looks a lot more black rather than slate grey.
One of the best ways to judge leather though, is how it fares over time.
Wear and tear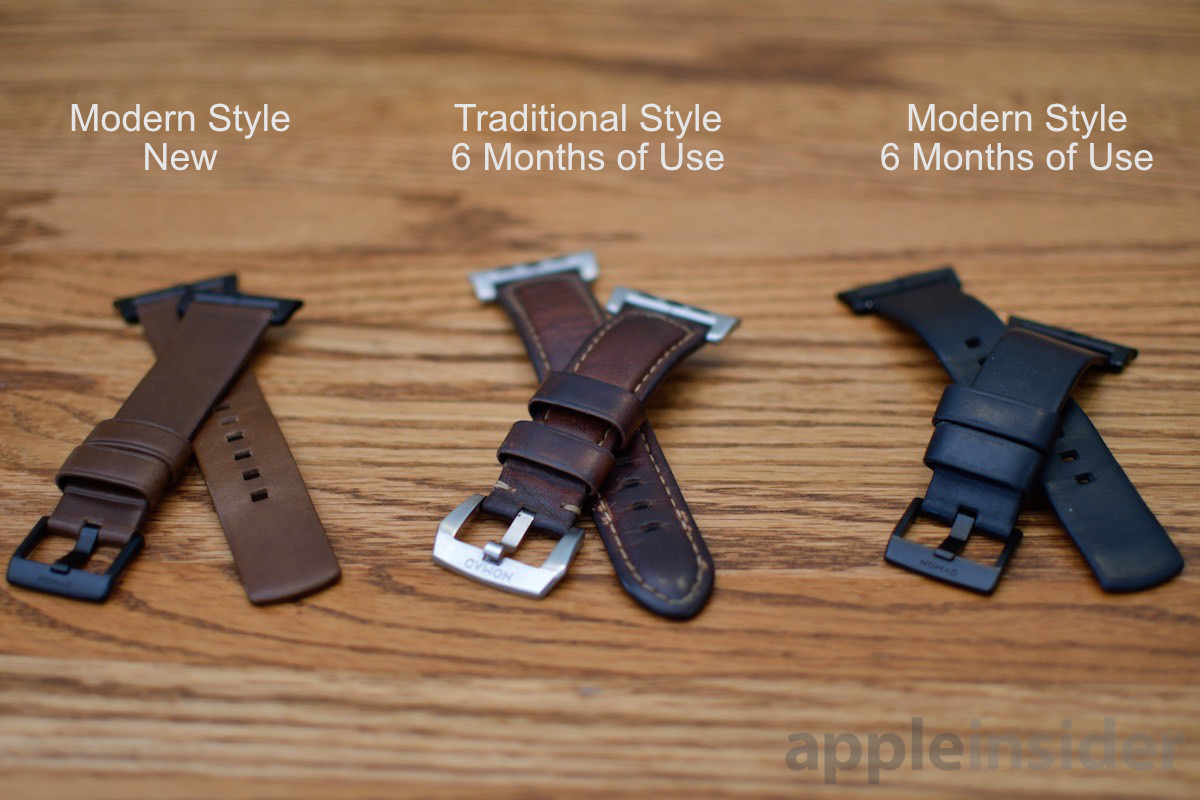 Quality leather can change its look over time as it wears — this can be a blessing or a curse. Cheaper leathers deteriorate over time, where quality ones hold up and develop a reach patina.
Horween is clearly the latter of the two. We wore the rustic brown and slate gray bands for around six months each to see how the leather would fare, and it clearly benefitted from this process.
We noticed a bit more warmth on the rustic brown model after six months of use compared to the slate grey. The darker finish just seems to hide the wear a bit more.
What we also really enjoy about leather watch bands is how they form to your wrist over time. Out of the box, Nomad's bands are quite stiff, especially the traditional style which is a tad thicker. After breaking them in, like a new pair of shoes, they start to mold themselves to your own wrist, increasing their comfort.
If you look at the black hardware, Nomad uses Physical Vapor Deposition, or PVD, to color the steel rather than paint. PVD actually helps the lug's longevity, as well as helps protect it against weather and other abrasives. Like any finish, it could still be hit hard enough to be damaged, but not easily.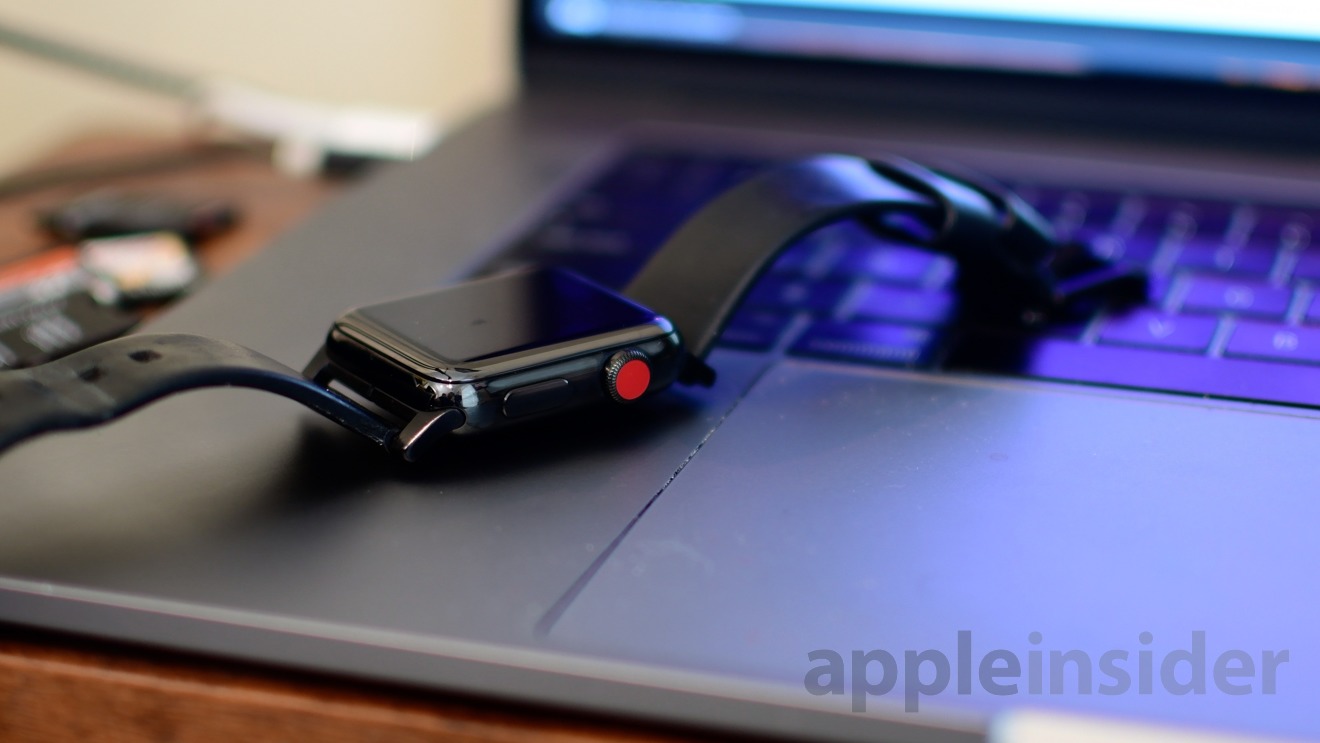 After plenty of use, neither the lugs nor buckle have really any signs of damage or wear. This is in direct opposition to the cheaper bands we've tested.
Rating: 5 out of 5 stars
Nomad hit it out of the park with their leather watch bands. They are solid, beautifully designed, and have custom lugs that really separate themselves from others. They make the most out of a simple accessory with solid materials and expert craftsmanship.
We love the oversized lugs and quality leather, with the only minor complaint being the color discrepancy of the slate grey model versus photos, similar to how Apple's Rose Gold iPhone pictures don't look the same as the iPhone does when it is in your hand.
Where to buy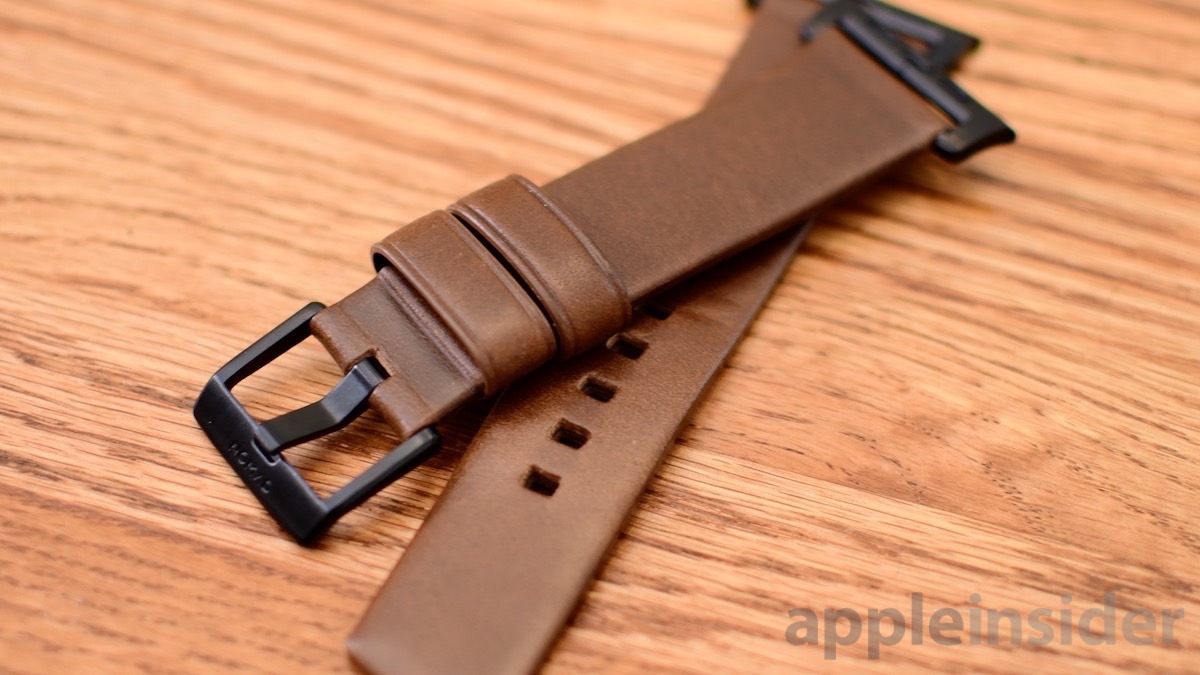 There is a wide variety of Nomad bands to choose from depending on what you're looking for.
Lugs and the buckle come in both black and silver, the leather comes in rustic brown and slate gray, there are 38mm and 42mm models, and a modern and traditional style.
Notably, the traditional style is only available in rustic brown, and a special 38mm rose gold and blue leather model is available in the modern cut.