Google Assistant iOS app update coming this year, teases Duplex AI phone calls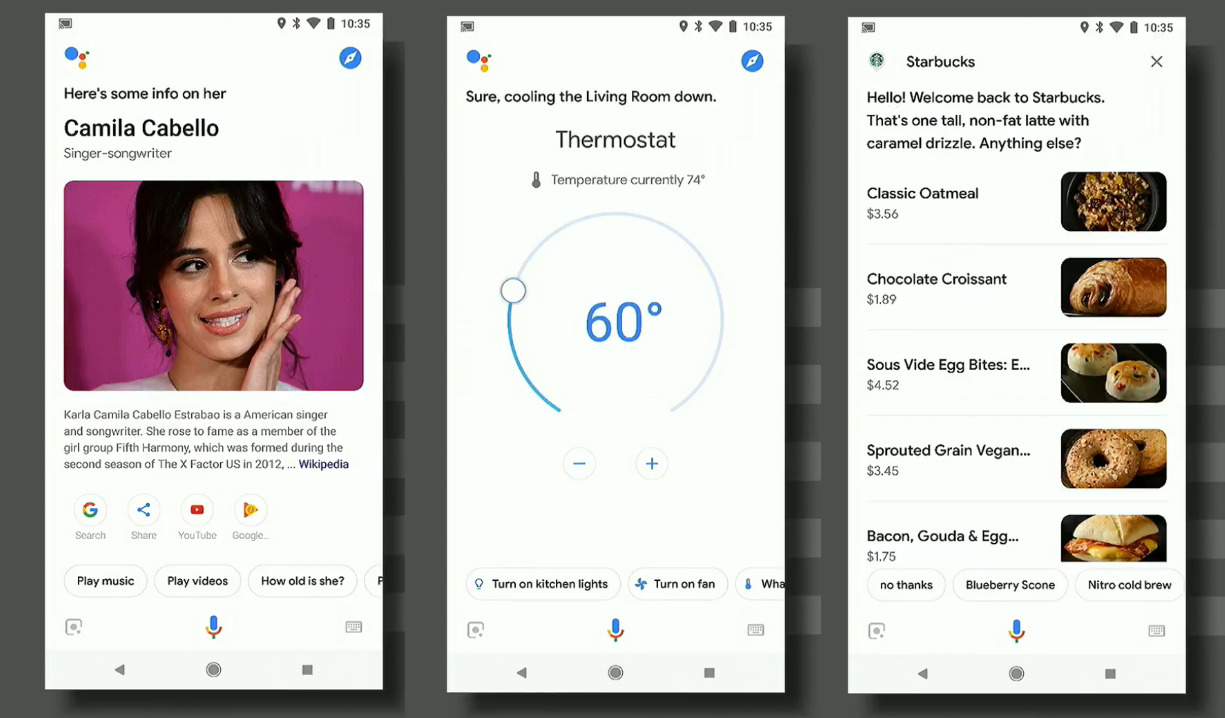 Google has previewed some of the changes it will be making to the Google Assistant app for iOS at the Google I/O keynote address, including food delivery and smart home-related requests, and an experimental feature where the digital assistant makes calls to businesses on the user's behalf.
The Google Assistant will become a more visual tool than in its current state, with responses to queries providing bigger pictures and more imagery to the user. An on-stage demonstration querying about a singer provided the usual basic information, along with a large photograph of Camila Cabello, the subject of the query.
More control will also be provided when using the assistant with smart home appliances. When asked to cool down the living room, Google Assistant displayed a dial, allowing the user to more directly control the home's thermostat, with similar controls presumably offered for other types of device.
Google is also making it possible for users to order food and drinks for pickup and delivery through the assistant. An in-app menu of items served at specific restaurants can be requested, with items able to be ordered without needing to go into a specific app for that store.
The Food pickup and delivery function will initially work with DoorDash, Domino's, 7-Eleven, Panera Bread, Starbucks, Applebees, Just Eat, and Dunkin' Donuts.
Google is rolling out the changes to Google Assistant to Android users first, later this summer, followed by iOS later this year.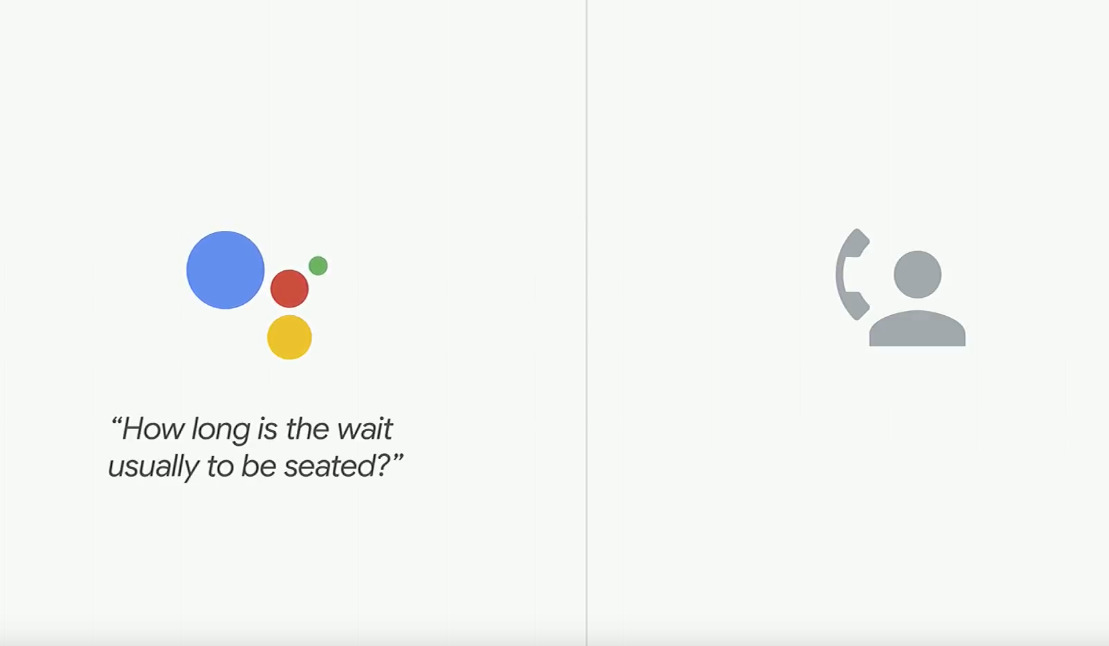 Another Assistant feature teased on stage is Google Duplex, which allows Assistant to make calls on behalf of the user to businesses. A request to Assistant to make an appointment at a store, such as a restaurant or a hair salon, will prompt a call to the business over the phone, with no further interaction required from the user.
Google CEO Sundar Pichai told attendees approximately sixty percent of small businesses do not offer an online booking system, but do take appointments over the phone.
In the demonstration calls, Google Duplex used different voices, asking to place an appointment and offering the business relevant details when required. To make the virtual assistant seem more realistic, it included a number of filler sounds, such as "umm" and "ah," while speaking or before responding, with the cadence of voice also varying when appropriate.
The technology will also help update Google's business listings for holiday hours and to update Google maps automatically, potentially helping others searching to see if the same business is open.
While not a full feature, Google bills Duplex as an experiment, and will be rolled out in the coming weeks, though it is unclear if this means to all Google Assistant users or just those on Android.