Valve Steam Link for iOS and tvOS brings desktop games to Apple devices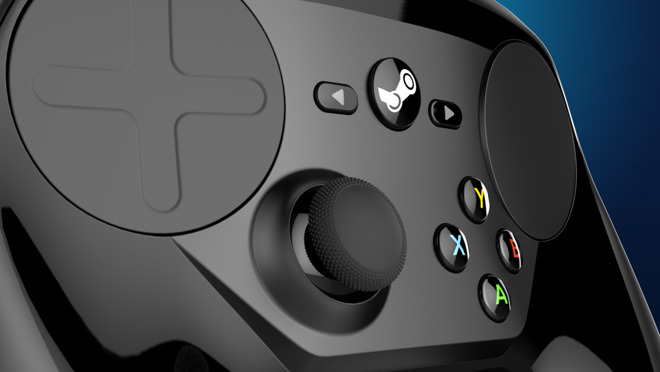 Valve Software will be making its digital storefront more useful for mobile users, by preparing the Steam Link and Steam Video apps for iOS enabling gamers to stream a PC or Mac game, or video content bought from the store, to their iPhone, iPad, or Apple TV.
The Steam Link app, announced on Wednesday and launching the week of May 21, will extend the existing Steam In-Home Streaming service to work with more devices. The current version allows users to play a game on one PC or Mac from another computer, streaming a live video feed over a home network to the client while relaying back gameplay commands back to the host.
When launched, the app will allow the stream-based gameplay of the user's Steam library to work on an iPhone, iPad, and Apple TV, played over a 5GHz home Wi-Fi or Ethernet connection. An Android version will also be available, with the app initially offered in beta on that format with iOS arriving at a later time.
The app will also support a number of different game controllers, including Valve's own Steam Controller and MFi controllers, as well as on-screen controls.
Due later this summer, the Steam Video app will provide access to movies and shows owned on the user's account. Able to be streamed over Wi-Fi or LTE, the app will also provide both streaming and offline modes, making it useful for those preferring to have a local copy of video content.
This is not the first time Valve has attempted to bring PC and Mac gaming to the living room, as it also sells the Steam Link, a compact set-top box that works with the Steam In-Home Streaming platform. Supporting the Apple TV and its existing accessory range will give Valve a second valuable way to compete against the other mainstream game consoles from Microsoft and Sony, as well as each of their storefronts.
Valve has taken tentative steps into the mobile space, with its only iOS release so far being its Steam Mobile client, providing access to its storefront and community services. The company is also working to ship "Artifact," a digital trading card game that it expects to release on PC and Mac later this year, followed by an iOS launch in mid-2019.