Hands On: WeatherKit for iPhone and iPad is a beautiful forecasting app for everyone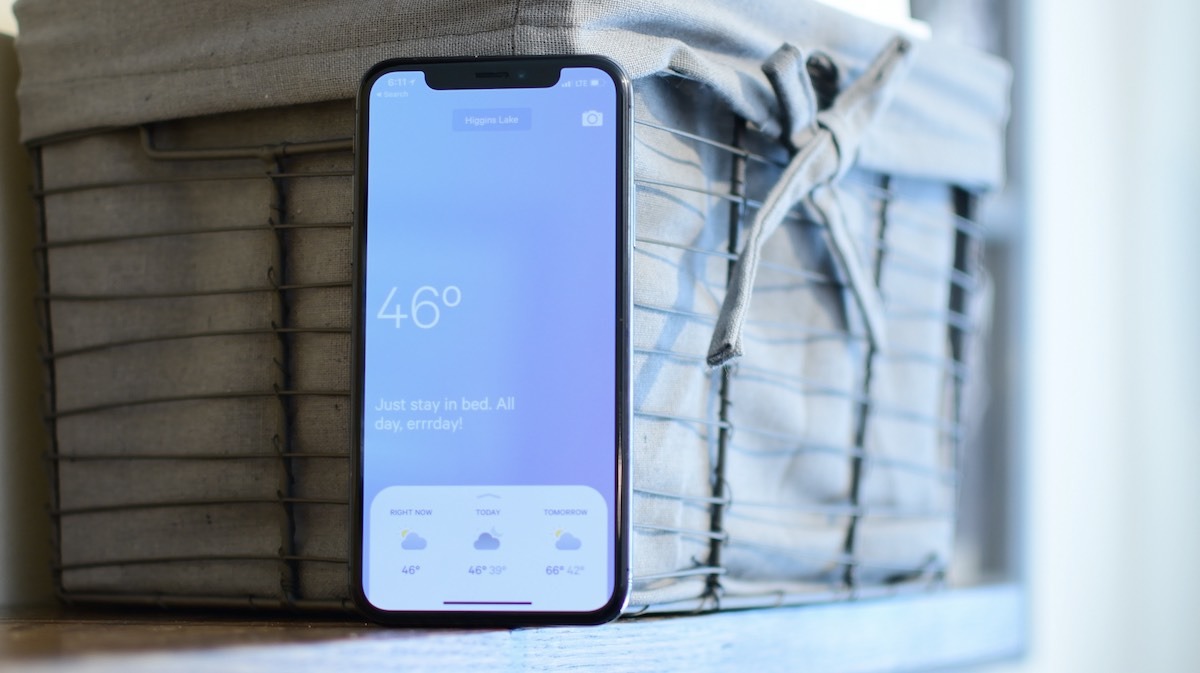 There is no shortage of weather apps on the App Store — we don't want to count how many we've tried. There are great ones, and WeatherKit is among them.
You can't go wrong opting for Dark Sky,

">Weather Underground

, or AccuWeather. They all have great features. There are so many different things that people require. Features like large amounts of data, several different live maps, extended forecasts, or instant precipitation alerts all appeal to different folks, in different ways.
WeatherKit, or Aerium as it used to be called, is meant to be a general purpose weather app for everyone. It doesn't have quite as many features as some other apps do, but it is designed to present the information that you need, clearly, accurately, and with a beautiful layout.
A walk through WeatherKit
When the app is launched, the current weather is presented amid a large, simple gradient background alongside a bit of text describing in plain English what the weather is like. Right now, ours reads "66 - It's cloudy, but still fine," for instance.
Beneath the current weather is the uppermost portion of a card with a trio of metrics presented; the current weather (again), today's forecast, and tomorrow's forecast. If swiped left on those metrics, three more forecasts are shown. A full five-day forecast cam be had, but is included with the pro service.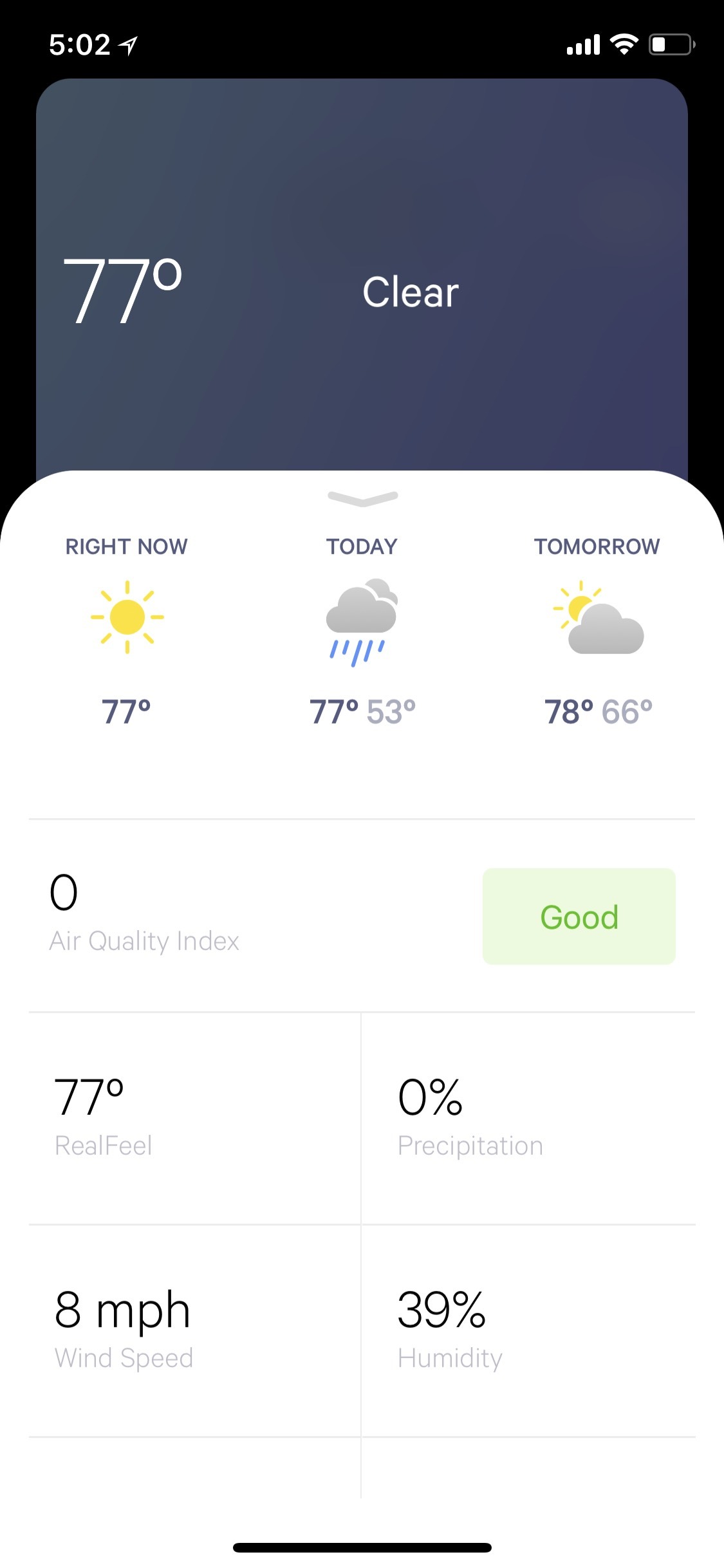 A swipe upwards on this card brings it nearly full screen, with additional metrics available. Following the swipe, the air quality index, precipitation chance, wind speed, humidity, and the RealFeel temperature are shown.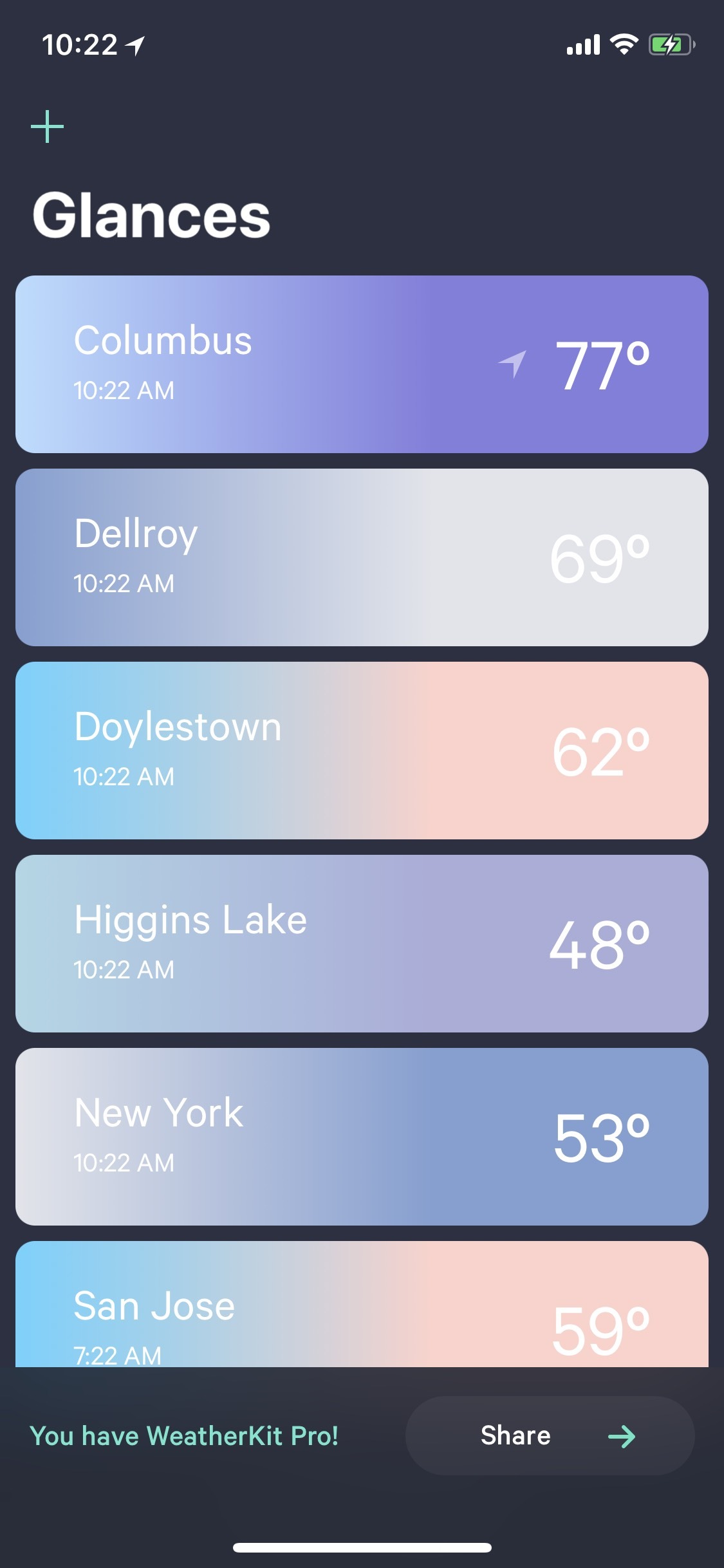 Swiping to the left of the home screen brings you to glances, an elegant list of several locations that you'd like to keep track of. You are limited with the free version, but if you upgrade to WeatherKit Pro, you are able to track ten locations here. Tapping on any of them takes you back to the main screen, with all the additional metrics for that locale.
What makes WeatherKit stand out
Other than the gorgeous design and spot-on accurate data, there are two unique features in WeatherKit. There is a fun photo mode, as well as rain alerts.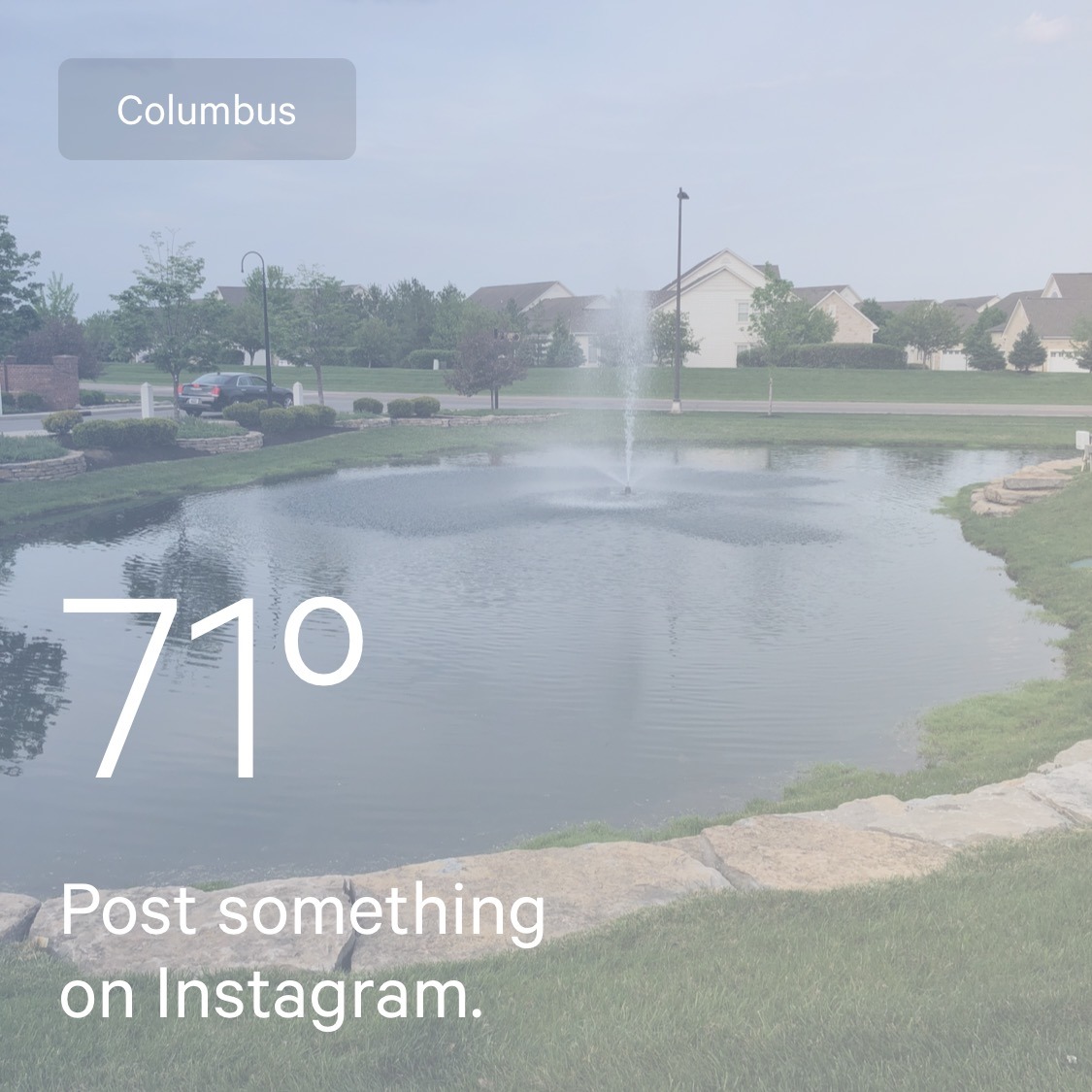 Photo mode allows you to quickly snap a pic from within the app, which then gets overlaid with a gradient, then the current weather and a phrase. A share button allows for quick posting to social media, or messaging to a buddy.
RainAlert tells you the day before it is going to rain in your area. In use, it is definitely handy. We were making plans for this Mother's Day weekend when we got an alert on Friday warning us of impending showers.
This is also a bit different than other rain predicting apps. Instead of alerting you 15 minutes before it starts, the app flags you the previous day. Both have their merits, but it can definitely be handy to alert you that your parade might get rained out the day before it happens.
WeatherKit Pro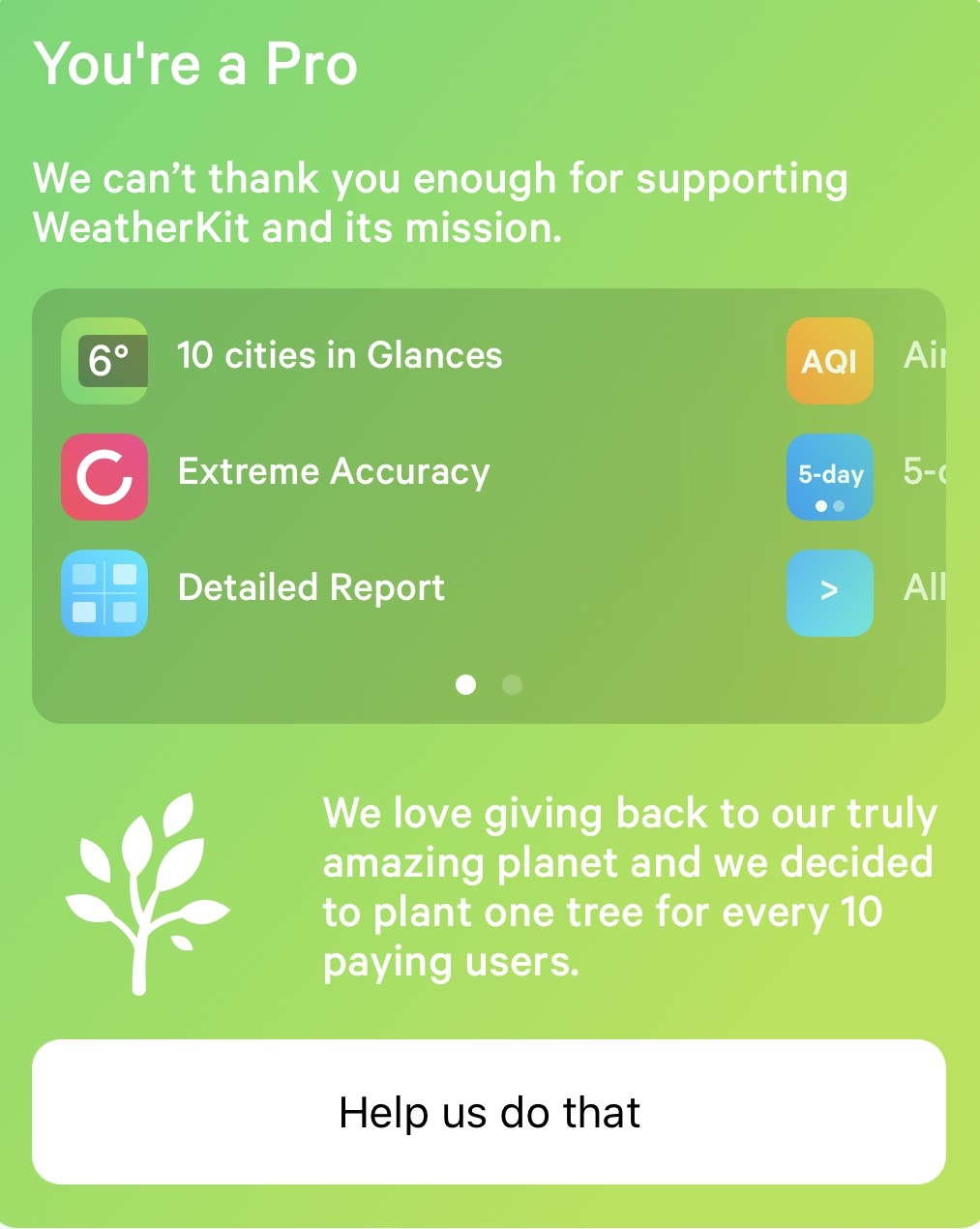 We've outlined many of the Pro features already, and we feel they are entirely worth it.
Once upgrading to pro, you unlock 10 cities in glances, detailed weather reports, Air Quality Index, five-day forecast, as well as all other upcoming pro features.
The WeatherKit team also pledges to plant a tree for each ten paying users it gains.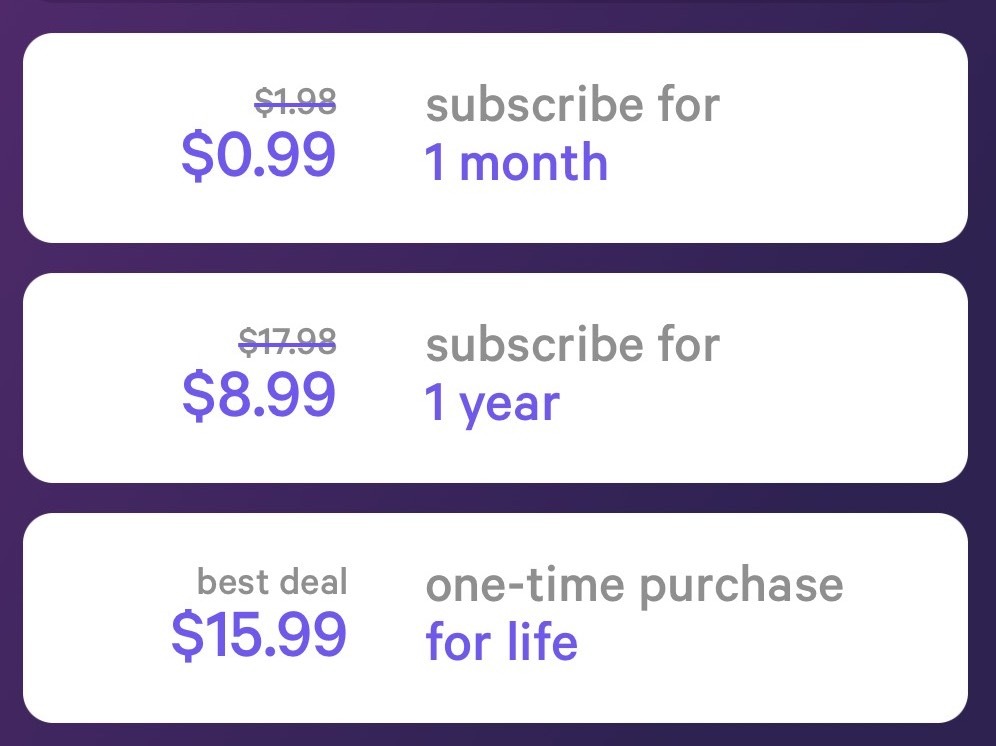 Pro comes in three intervals, monthly for $.99, yearly for $8.99, and a lifetime purchase for $15.99. Normally, we aren't huge fans of subscription-based apps, but it does make sense here: you are relying on their weather services as long as you use the app, which they are billed for.
The free version of the app also comes with all the main features including the current weather, glances, photo mode, and RainAlert.
Try it out
WeatherKit is available on the App Store totally free. It has a gorgeous design, fluid animations, and extremely accurate weather data. We love not only the photo mode but the one-of-a-kind RainAlert.
FOURBOX, the dev team behind WeatherKit has already promised new upcoming features, including hourly forecasts.