Apple and EFF secure podcasting win as Supreme Court refuses case from patent troll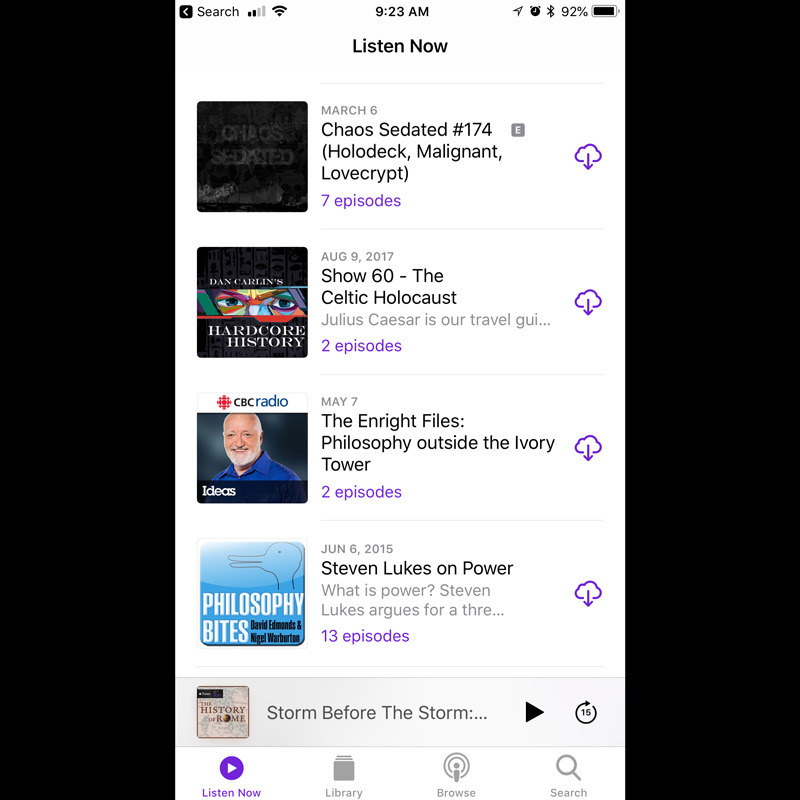 AppleInsider is supported by its audience and may earn commission as an Amazon Associate and affiliate partner on qualifying purchases. These affiliate partnerships do not influence our editorial content.
Wrapping up a long-running patent fight over podcasts, the U.S. Supreme Court has refused to hear Personal Audio v. Electronic Frontier Foundation, handing victory over to the latter — and by extension, companies like Apple and Google.
Personal Audio, often labeled a patent troll, has for years been making demands from podcasters like Adam Carolla and targeting major tech firms like Apple. Podcasts take their name from Apple's iPod, and the company was instrumental in embracing the name and serving as a distributor through iTunes.
Carolla raised some $500,000 from his supporters to fight his case, ultimately settling out of court. Personal Audio did manage to win $8 million from Apple for violating two related patents.
In August 2017, though, the U.S. Court of Appeals for the Federal Circuit upheld a 2015 Patent and Trademark Office finding in favor of the EFF, invalidating Personal Audio's key podcasting patent, "System for disseminating media content representing episodes in a serialized sequence." The decision created an uphill battle for any further legal action.
Personal Audio was originally founded by Jim Logan, who in the late 1990s attempted to market a digital music player. When the company failed, Logan turned to the patent in an attempt to garnish licensing fees from well-known podcasters.
Beyond the podcasting patent, Personal Audio leveraged related IP against tech companies like Apple, Google and Samsung, to varying degrees of success. One of the biggest wins came from the company's 2009 suit against Apple over iPod playlists, which ended in an $8 million payday for the NPE.
With the Supreme Court weighing in, Apple's prominence in the podcast space is likely to remain firm. Podcasts hosted on iTunes can be played on Mac and Windows PCs, as well as iPhones, iPads, Apple TVs, and the one remaining iPod model, the Touch.
A conspicuous gap has been the Apple Watch. The wearable can be used to control iPhone playback, but podcasts can't officially be synced to local storage. That's led to cumbersome third-party workarounds, though Apple could finally solve the issue with watchOS 5, expected to be announced at WWDC 2018 in June.