iPhone X's Face ID reviewed, six months later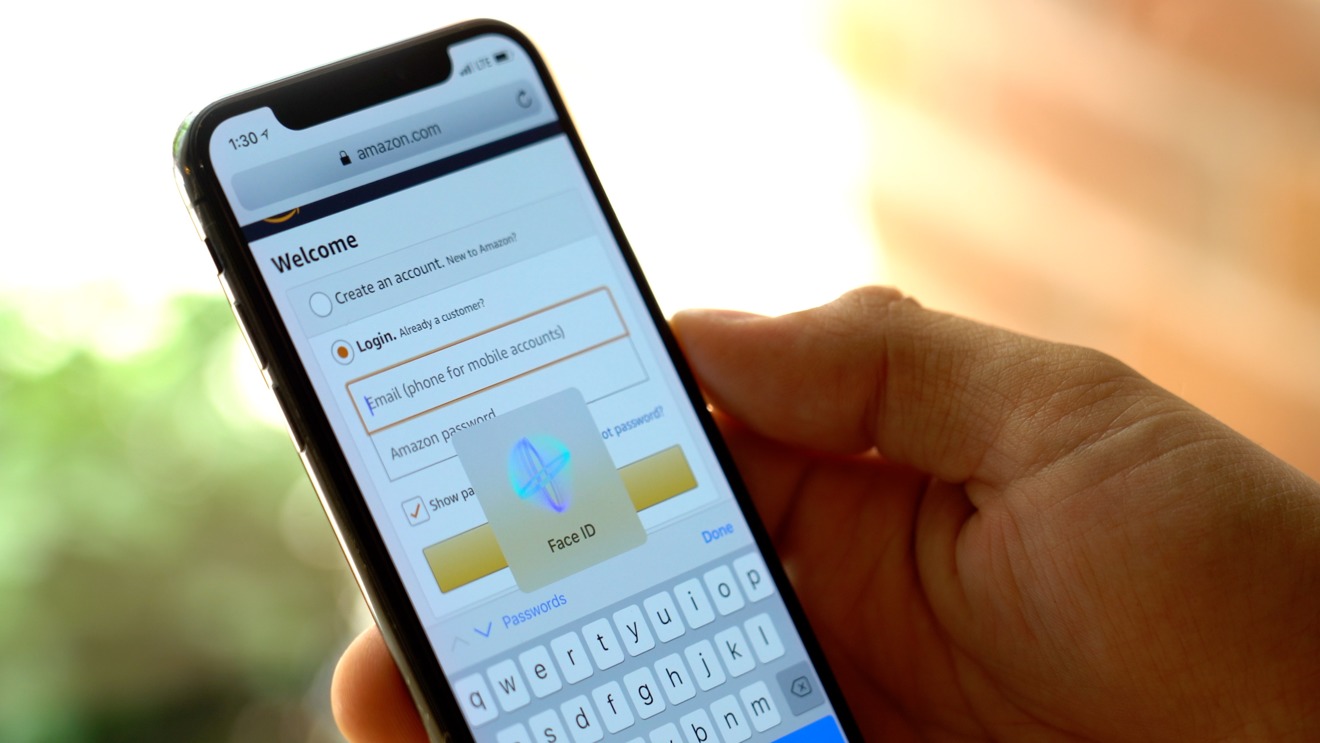 A major shift in biometric security that enabled Apple to add an edge-to-edge display to the iPhone X, the introduction of Face ID as a replacement for Touch ID was a fundamental change in how users interact with their devices. Six months down the line, Face ID continues to prove the security switch was worth doing.
Almost six months ago, Apple's iPhone X made its way into the hands of consumers, and with it, came the groundbreaking TrueDepth camera system. As everyone knows, it's built into the iPhone X's controversial notch, which by way, hasn't stopped the iPhone X from being the best-selling smartphone so far in 2018.
TrueDepth introduced a few new features, including Selfie Portraits and Animoji, but the one that's the most important of all is Face ID. After using it daily on an iPhone X for 6 months, and with the potential for more Apple devices to support the biometric security feature as well as more features possibly being announced at WWDC on June 4th, it's worth taking a moment to look at how Face ID has fared in its time since launch.
From the very first day we got our hands on the iPhone X and started trying out Face ID, it amazed us. We spent a few hours in downtown Spokane, testing and filming for our Ultimate Face ID Test video. Every single feature, including Apple Pay, attention awareness, and unlocking in the dark, worked perfectly.
Six months later, it works just as well as it did on launch day, possibly even better. The iPhone X seems to consistently unlock faster than it did before, and no one else has been able to unlock my iPhone X since I started using it.
Certainly, the older Touch ID works faster than Face ID, but it's not as reliable. If your hands are really dirty, wet, or you're wearing gloves, Touch ID wouldn't work properly, if at all, while Face ID obviously has no trouble with any of those situations.
The only real time that Face ID won't work is when the face is too obscured, such as while wearing most motorcycle helmets.
My all-time favorite feature is that notifications on the lock screen are completely private until the iPhone X verifies that it's you. On any other iPhone, people can read your text and email previews with the tap of a button.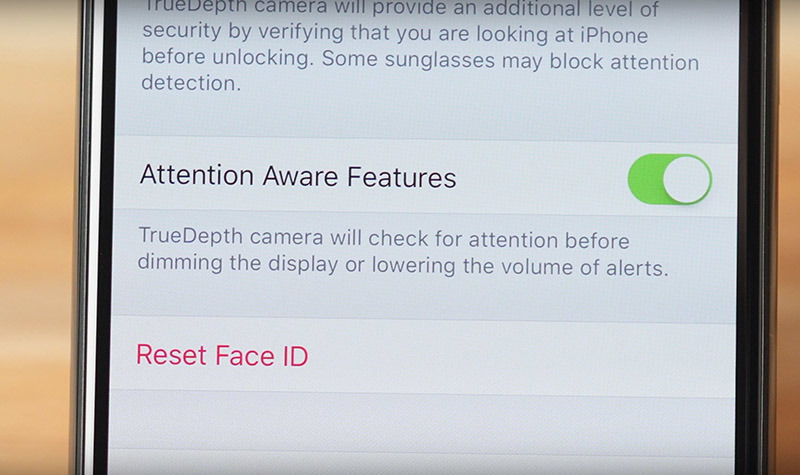 Another one of my favorite features is Attention Awareness. I absolutely hated it when I'd be reading an article on any of my older iPhones and the screen would suddenly dim after a period of time, forcing me to have to constantly tap the screen to keep it from dimming.
On the iPhone X, it stays awake as long as I'm looking at it, while also lowering the sound of any and all alerts.
The biggest reason why the Face ID experience has improved is that there are so many third-party apps that support Face ID login, like my bank app, Dropbox and PayPal. It is the same with Safari Autofill, as I pretty much never have to type in login credentials anymore on most websites I visit.
However, there are some downsides that I've noticed since using it instead of Touch ID.
First of all, you can only register one face at a time, meaning that while I can unlock it with a glance, my wife is forced to enter the passcode. That may be a plus for some people, but it's annoying for us.
Also, Face ID only works when the phone matches your faces orientation. If you're laying down, or you're holding the phone in landscape mode, Face ID won't work until you rotate it.
I myself don't have a twin, so I obviously haven't had any trouble with anyone being able to unlock my iPhone X.
As for the other TrueDepth camera features, I've gotten to really like Selfie Portrait mode, and I pretty much use it every single time over regular selfies. As for selfie portrait lighting, it's more of a gimmick to me, and I really only like the Studio Light mode which slightly brightens the subject.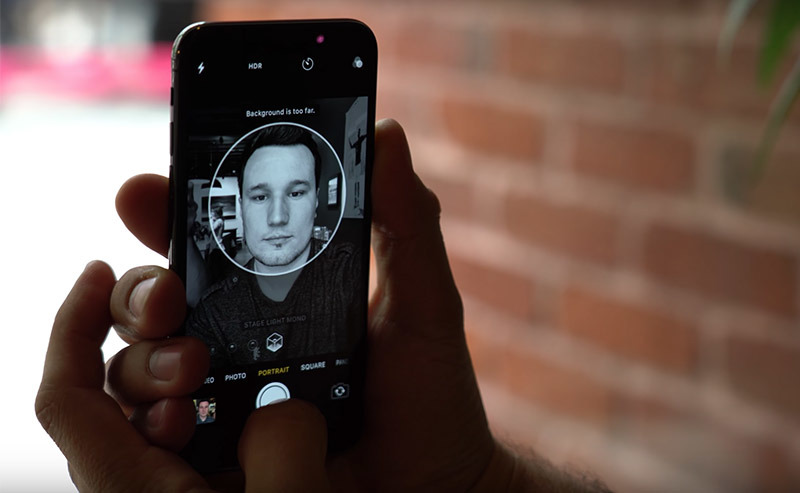 Animoji is more of a gimmick for communication, and I can't recall using it more than a handful of times since I got the iPhone. While it has been very popular on social media for making Animoji Karaoke videos, I've only really used it for our Animoji vs AR Emoji comparison video.
Concerning which Apple devices we can expect to come equipped with Face ID, we'd have to guess it will be practically anything with a screen. We're not sure how long it will take for some devices, like the iMac, but thanks to Windows Hello being implemented in a bunch of new Windows notebooks, we're sure to see it on MacBooks and iMacs within a year or two.
We can also expect every single new iPhone that's being announced this September to come equipped with Face ID, unless they decide to leave a budget Touch ID-packing model for another year. The iPad Pro range has also been rumored to gain Face ID, which will allow Apple to reduce weight and bezels even further than before, but it's more likely Apple will stick with ProMotion LCD displays this year.
As for new Face ID features we're expecting to be announced at WWDC, we think there will be support for using it in a horizontal orientation, as well as making it work for multiple users.
Apple was granted a patent that would allow the scanning of veins in a user's face. If Apple combined this technology with the current Face ID system, it would make it pretty much impossible for anyone to unlock your iPhone X since vein patterns vary from person to person, even in the case of identical twins, and would make it next to impossible to produce a Face ID-defeating mask.
Apple regularly applies for patents that don't always appear in consumer products, so we're not sure if we'll see this feature coming in the near future, if at all.
We also expect Apple to continue working on more accurate depth perception on both the rear-facing and TrueDepth cameras for Portrait photos, because it does currently have some issues with the cutoff. Concerning that, we're also hoping to see more Portrait Lighting modes, or maybe even lighting adjustment sliders.
Since Touch ID was updated to a 2nd generation version, which greatly increased unlock speeds, we can expect Apple to do everything they can quicken the Face ID unlocking process. I myself, just want Apple to give us the option to go straight to the home screen without having to swipe up to unlock.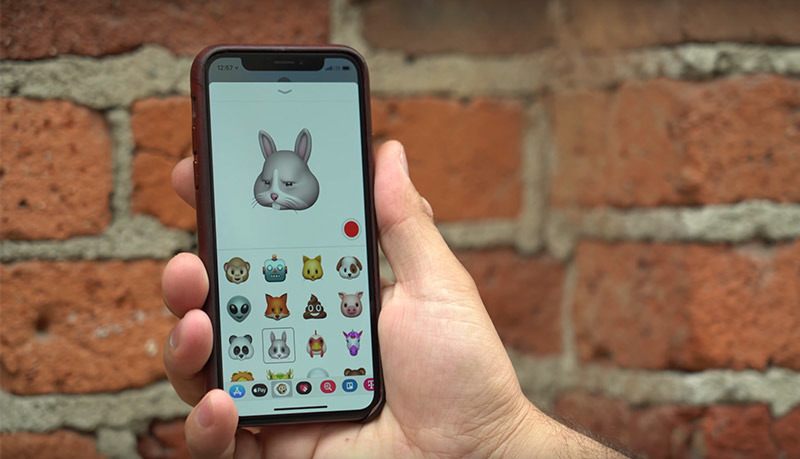 Lastly, what else could Apple come up with that takes advantage of the TrueDepth camera technology?
First of all, since Animoji works so well, we can expect Apple to come out with some sort of FaceKit at some point, allowing developers to easily create their own facial animations to implement into their apps and games. Some apps already create digital masks, such as SnapChat, so expanding the feature would be extremely useful for imaging and social apps.
If and when TrueDepth comes to MacBooks and iMacs, Apple could easily implement a green-screen feature, allowing users to replace their messy dorm rooms with any background they wish for video calls.