Uber drops self-driving operation in Arizona, following fatality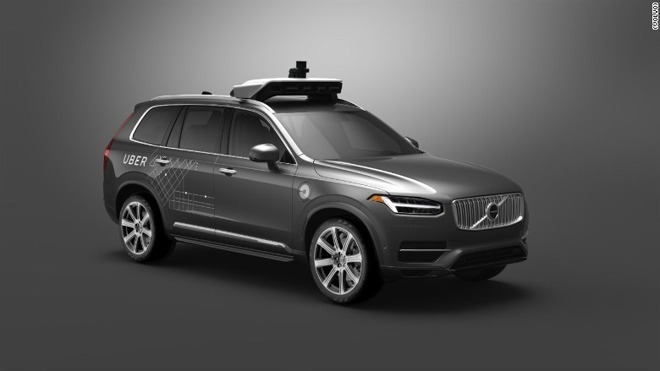 AppleInsider may earn an affiliate commission on purchases made through links on our site.
Two months after an autonomous car struck and killed a woman in Arizona, Uber is shuttering its self-driving car program in the state.
Uber, which suspended its self-driving car testing program in Arizona following the March 18 death of a 49-year-old woman after she was struck by one of the cars, has dropped the program altogether. the Wall Street Journal first reported the decision, citing an internal memo.
"We're committed to self-driving technology, and we look forward to returning to public roads in the near future," the memo stated, adding that Uber is continuing to conduct a "top-to-bottom safety review."
The company will continue to pursue autonomous car technology, but the testing program in Arizona will not resume.
Uber's testing program had been based in California until Arizona's governor, Doug Ducey, pushed for a move to that state in 2016. Ducey, following the March death, ordered the suspension of the testing.
A crowded space