Apple rejects Steam Link app from App Store, cites breach of guidelines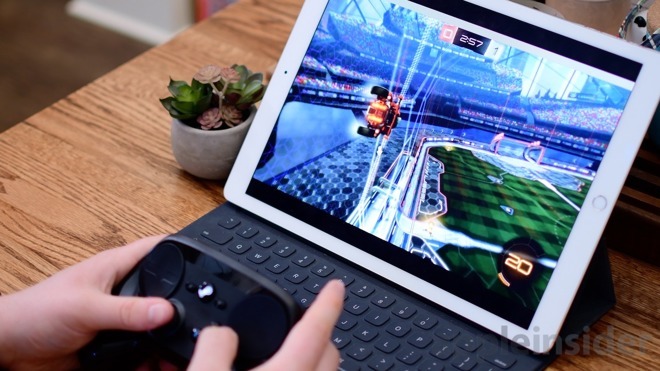 Gamers looking forward to playing their library of Steam games on an iPhone or iPad via the hotly anticipated Steam Link app will have to wait a bit longer, as Apple rejected the title from distribution through the App Store earlier in May.
According to a statement Steam developer Valve provided to AppleInsider, Apple approved Steam Link on May 7, but revoked that approval three days later citing "business conflicts with app guidelines" that went unrecognized by its original review team.
While details of the rejection have yet to be made public, Apple apparently takes issue with the app's core functionality. Valve in an appeal explained Steam Link operates as a LAN-based remote desktop, noting there are many titles currently on the App Store that boast similar functionality.
Apple denied the appeal, leaving Valve's app blocked from wide availability.
"The team here spent many hours on this project and the approval process, so we're clearly disappointed. But we hope Apple will reconsider in the future," Valve said.
Announced earlier this month, Steam Link allows users to stream Steam games from a PC or Mac to iOS-based devices, including iPhone, iPad and Apple TV, over a wired or wireless internet connection.
To accomplish the task, the app ferries video from a computer to an iOS client device via a wired ethernet connection or 5GHz Wi-Fi network, while commands from the Steam Controller, MFI controllers and other hardware are relayed back to the host PC or Mac.
AppleInsider was able to take a closer look at a beta version of the app last week and discovered the system works largely as advertised. We ran into a few hiccups, mostly related to controller issues, but found the app ran smoothly, delivering an acceptable PC-to-mobile experience for a variety of games including "Rocket League," "Portal 2" and "Team Fortress 2."