Beats 'Decade Collection' headphones revealed online ahead of release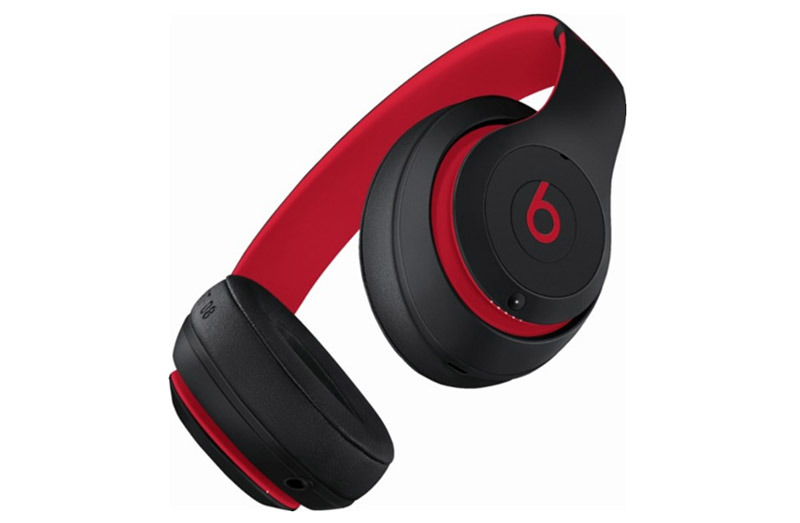 Apple's planned celebration of Beats By Dre's 10th anniversary — a line of special "Decade Collection" hardware — hit the web late this week prior to an official announcement, with major retail chains advertising the limited edition ahead of a scheduled launch in June.
It appears Apple intends to announce the line at the Worldwide Developers Conference keynote on June 4, as Best Buy, the most prominent store to promote The Decade Collection, estimates a ship-by date on that day. The big-box retailer posted a special Decade Collection section to its website on Thursday, revealing detailed pictures, pricing and specifications of the limited edition hardware. The webpage and individual product pages remain live as of this writing.
Beats was launched so people could hear music the way the artist intended. A decade later they're still changing the game. Styled in Defiant Black-Red in tribute to their bold beginnings and music's dynamic emotion, the Beats Decade Collection celebrates their first 10 years of innovation.
Information about the new Beats models also went live on the website of New Zealand-based retailer Smiths City.
The special hardware run applies a "Defiant Black-Red" color scheme to five popular products in the Beats lineup, the Studio3 Wireless, Solo3 Wireless, Powerbeats3 Wireless, BeatsX Wireless and urBeats3.
Each headphone and earphone in the series is styled in black with prominent red accents that highlight the Beats logo, driver housings and cabling. Certain models feature additional cosmetic flourishes to commemorate Beats' ten years of business.
The Studio3 Wireless, for example, sports a debossed "EST 08" on its left ear pad, while the same mark appears on a "TEN YRS" badge adorning the included clamshell carrying case. Beats also swaps out the usual black 3.5mm RemoteTalk cable with a red version, a change reflected in updated cabling on the urBeats3.
Though a limited edition, it appears products in The Decade Collection will be available for the same price as their normal production counterparts.
Founded in 2006 by rapper Dr. Dre and record industry mogul Jimmy Iovine, Beats first partnered with established audio accessory manufacturer Monster Cable to develop, produce and distribute a range of headphone designs. The first product, Beats By Dre's Studio, launched in 2008 and found early success among young buyers thanks in large part to backing by Dre, endorsements from popular music acts and savvy product marketing.
Taiwanese handset manufacturer HTC paid $309 million for a 51 percent share in Beats in 2011. Soon after the sale, Iovine and Dre reacquired 25.5 percent of the company, allowing them to exercise a change of ownership clause that effectively severed ties with Monster. The duo repurchased control of Beats by 2013, just months prior to a $3 billion acquisition by Apple in 2014.
In 2015, Monster filed suit against Beats, alleging Dre and Iovine conducted the "sham transaction" to take control of what turned out to be a wildly popular headphone company.
Under Apple, Beats continues to thrive. The latest models benefit from Apple's in-house technology, specifically advanced noise cancelling and the bespoke W1 wireless chip, the latter of which enables Class 1 Bluetooth connections with better range and reliability.