Rumor: Apple working on new device family under codename 'Star' [u]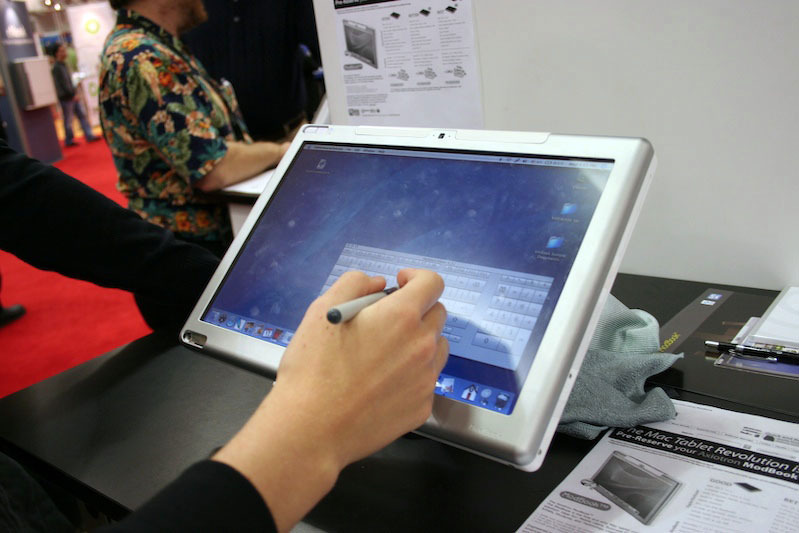 Apple is rumored to be working on a new device family that, according to a decidedly sparse report, combines technology from the company's iOS and Mac device lineups.
According to 9to5Mac, the project, known internally as "Star," involves prototypes sporting a touchscreen, SIM card slot, GPS, compass and water resistant housing. A small batch of these "N84" devices have been manufactured by Apple supplier Pegatron and shipped to the company's headquarters in Cupertino.
No sources are cited and the report provides exceedingly few details on the Star initiative, making it difficult to ascertain what, if anything, can be concluded from the proffered information.
The report fails to mention screen size, processor design, format or, perhaps most importantly, whether the device includes a keyboard. It does, however, speculate that Star could be the banner under which Apple is developing a widely rumored ARM-based MacBook or, alternatively, an iOS notebook. How the publication arrived at those conclusions is left unreported.
Prototypes in circulation boot using an Extensible Firmware Interface (EFI) like Apple's current Intel-based Macs, which the report suggests points to an ARM-powered MacBook convertible. However, the machines are said to run a "derivative" of iOS, not macOS.
Though the — admittedly scant — hardware specifications provided imply nothing more than a next-generation iPad with water-resistant casing, 9to5Mac claims the hardware is classified as a new device family, distinct from Apple's existing iOS product lines.
Apple has long been rumored to transition its Mac lineup from Intel processors to its own ARM-based designs, with prognostications of an imminent switch dating back to the company's 2008 purchase of chip designer PA Semi. Hearsay continued in fits and starts, punctuated by the odd report claiming an impending move away from Intel.
A report earlier this month breathed new life into the rumor mill, saying Apple has plans to ditch the x86 architecture for in-house silicon by 2020.
This article has been updated with additional information about the N84 product designation.