Apple's Phil Schiller confirms Steam Link iOS app failed to meet App Store guidelines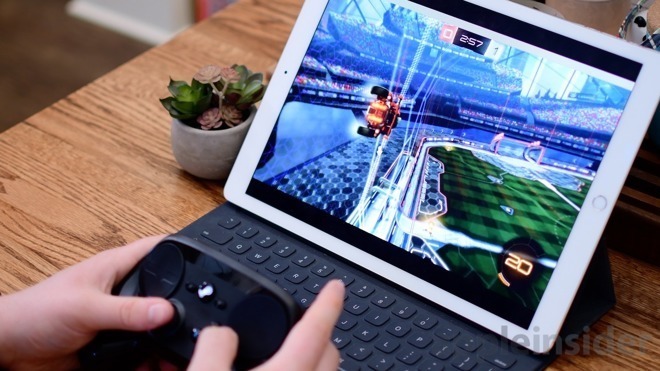 Apple's decision to prevent Valve's Steam Link iOS app from appearing in the App Store was due to a variety of issues, including in-app purchases, Apple's Phil Schiller has confirmed.
In an email sent to multiple customers and surfacing on Reddit, Apple Senior Vice President of Worldwide Marketing Phil Schiller game more detail about the issues the Steam Link app had when it was submitted to review. While not directly mentioning specific rules being broken, Schiller did hint that the Steam storefront and connected functions are the problem areas.
"Unfortunately, the review team found that Valve's Steam iOS app, as currently submitted, violates a number of guidelines around user generated content, in-app purchases, content codes, etc," writes Schiller, in the email posted to Reddit. "We've discussed these issues with Valve and will continue to work with them to help bring the Steam experience to iOS and Apple TV in a way that complies with the store's guidelines."
Schiller's comments provide more information than Valve's initial statement once news broke of the app's rejection. Valve advised the app was initially approved by Apple on May 7, but it was revoked three days later, citing "business conflicts with app guidelines" that were not recognized by the original team.
Steam Link allows users to play games hosted on their Mac or PC on their iPad, by streaming a live video feed of gameplay over a local network to the app, while user commands are sent back to the host. Effectively an extension of the platform's In-Home Streaming service, the app was produced to work with iOS devices as well as the Apple TV, when used with a Steam Controller or a number of MFI controllers available on the market.
Further testing of the beta app by AppleInsider revealed the app did block direct attempts to purchase items from the Steam marketplace, but a few ways were found to be able to make Steam store purchases using the app, by manipulating the Mac or PC version of Steam over the stream.
It is unclear if the version of the Steam Link app provided to AppleInsider was the same as the app provided for review by Apple.
Schiller's comments suggests that it is more than simply blocking players from buying games, suggesting Valve also needs to restrict the ability to buy in-game items or user-generated mods. The App Store also has rules regarding user-generated content, including a method for filtering objectionable material, reporting offensive content, and the ability to block abusive users.