Apple announcement of North Carolina campus 'imminent,' report says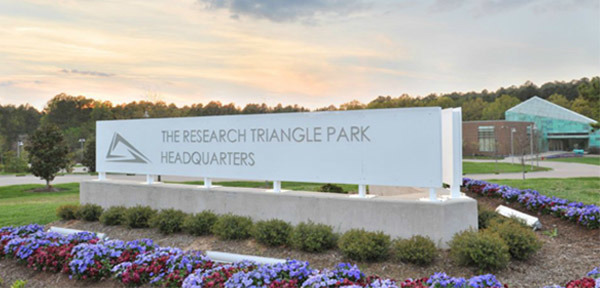 Building on speculation that Apple is eyeing North Carolina's "Triangle" corridor as the potential site of a new U.S. campus, a report on Thursday claims the company will soon make an announcement officially naming the development as its selection.
Citing several sources familiar with the matter, WRAL TechWire reports an announcement is "imminent," suggesting Apple intends to reveal a major investment in Research Triangle Park. Colloquially known as the Triangle, the area is delineated by three anchor cities — Raleigh, Durham and Chapel Hill.
Mention of Apple's plans were made in a report covering Amazon's search for a second "HQ2" campus. The online retail giant is including the Triangle in a shortlist of 20 possible sites for a proposed $5 billion campus, with downtown Raleigh standing as its current preference.
Amazon has heavily publicized its quest for a second home, pitting cities against each other in an auction-style bidding process. Apple, on the other hand, made clear it has no interest in such strategies, with CEO Tim Cook saying the company is "not doing a beauty contest kind of thing."
Earlier this month, the same publication reported Apple was conducting ongoing negotiations with government officials that, if productive, will yield an agreement.
At least one source said the Apple campus is a "done deal" if officials, including Gov. Roy Cooper, green-light an incentives package expected to grant the company 56 percent of the employer's share of withholding taxes after six years. Depending on hiring practices, that figure could jump to 90 percent.
Sources believe Apple's campus will be occupied by at least 3,000 employees, with others pegging the final count at between 5,000 to 10,000 workers.
If Apple decides to invest in the Triangle, sources said the company will first lease space in Cary, then transition to a larger 300 acre development in Wake County.
Though the Apple's initial investment is said to stand at around $2 billion, some insiders view the project as more valuable than Amazon's offer due in large part to the number of high-paying jobs and faster ramp-up.
It appears negotiations are going smoothly, as a source cited in today's report said recent talks between Apple and government officials "went much better than anyone expected." Whether a consensus was reached at the meeting is unknown.
Apple first announced intent to invest in a new U.S. campus in January, later saying the facility would not be located in California or Texas, states in which the company operates multiple campuses.