Apple CEO Tim Cook 'Revolution: Apple Changing the World' interview records this morning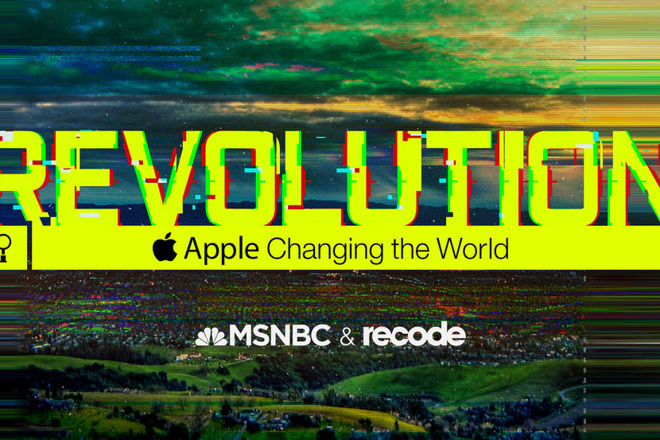 Apple CEO Tim Cook will be taking part in a town hall-style interview later today, which will be recorded for MSNBC's 'Revolution: Apple Changing the World' special at Chicago's Lane Tech College Prep High School, talking about Apple's educational efforts and its latest product launches.
Announced last week, Cook will be speaking to MSNBC's Chris Hayes and Recode's Kara Swisher during the two-hour recording at 9:30 AM central, 10:30 AM eastern today. The session will form part of the "Revolution" episode airing on April 6, with members of the public also in attendance at the free taping.
The "Revolution" series interviews the leaders of major tech companies, discussing their impact on different areas of life. The first installment took place in January and featured Googl CEO Sundar Pichai and YouTube CEO Susan Wojcicki talking about their respective Alphabet organizations.
Today's interview location at Lane Tech College Prep High School in Chicago, IL. was the venue for yesterday's Apple's 'Field Trip' event, where the company revealed a number of products that could help improve the education of students. It is highly likely the interview will cover the product launches, as it was previously confirmed Cook will talk about educating the next generation of students, teaching code across the U.S., and its impact on job creation.
During yesterday's event, Apple launched a new iPad model with support for the Apple Pencil, providing the stylus input of the iPad Pro but in a cheaper $329 package, making it a cost-effective proposition for educational institutions. The other major change in this year's refresh is a processor change from the predecessor's A9 to the A10 Fusion, touted to provide 40 percent better processor performance and an 50 percent improvement to graphical performance.
Apple is also likely to talk about its partnership with Chicago Public Schools and the City Colleges of Chicago, introducing Swift programming curriculae to the city through an expansion to its Everyone Can Code program.
AppleInsider is in attendance at the event.