Apple's Schoolwork App & ClassKit API let teachers deliver assignments via the Cloud; Classroom coming to Mac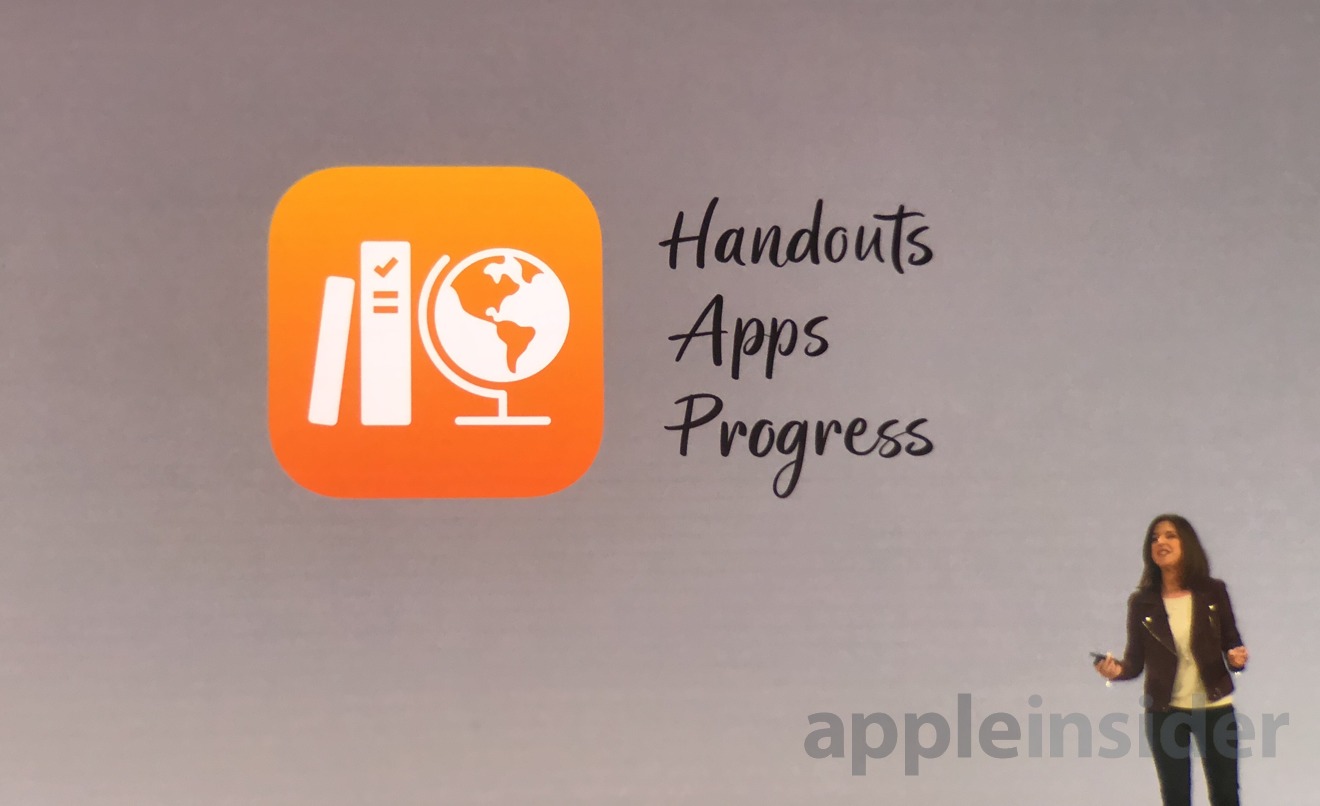 Apple's continued push to make Mac and iPad central to education has been detailed at its 'Field Trip' event, with the Classroom app making the jump from iOS to Mac later this year, as well as a cloud-based Schoolwork app for teachers to provide assignments and handouts to students.
The Schoolwork app lets teachers digitally pass handouts to students and set up assignments for them to complete. Notes, PDF documents, and web links can be sent to students using the iPad app, with teachers able to monitor their progress and receive assignments back once they are completed.
Teachers can assign a specific activity within an app and direct their students directly to the specific point within the app. Popular education apps like Nearpod, Tynker and Kahoot are already integrating support for Schoolwork. Developers can now update their apps to take advantage of Schoolwork by utilizing ClassKit, a new education framework, to make it easy to assign activities and view student progress.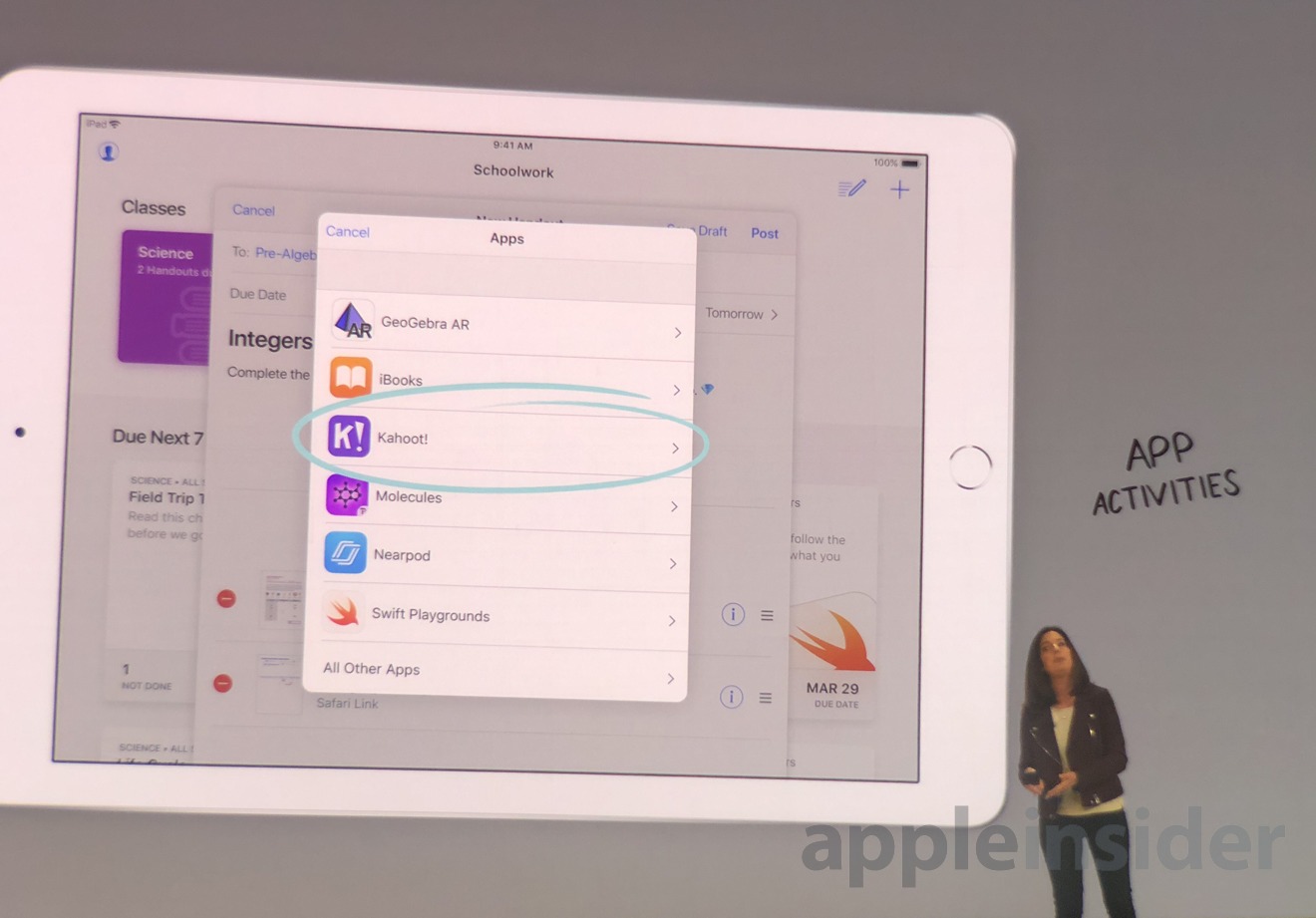 Schoolwork and apps that take advantage of it give teachers new insight into how their students are performing, helping them tailor teaching to the needs of individual students. With Schoolwork, teachers have a snapshot of each student's overall class performance at any time, and can check on students' app activities and progress on their assignments.
ClassKit is expected in iOS 11.4, according to Apple. Apple plans to release the Schoolwork app in June, giving teachers time to learn how best to use it for classes.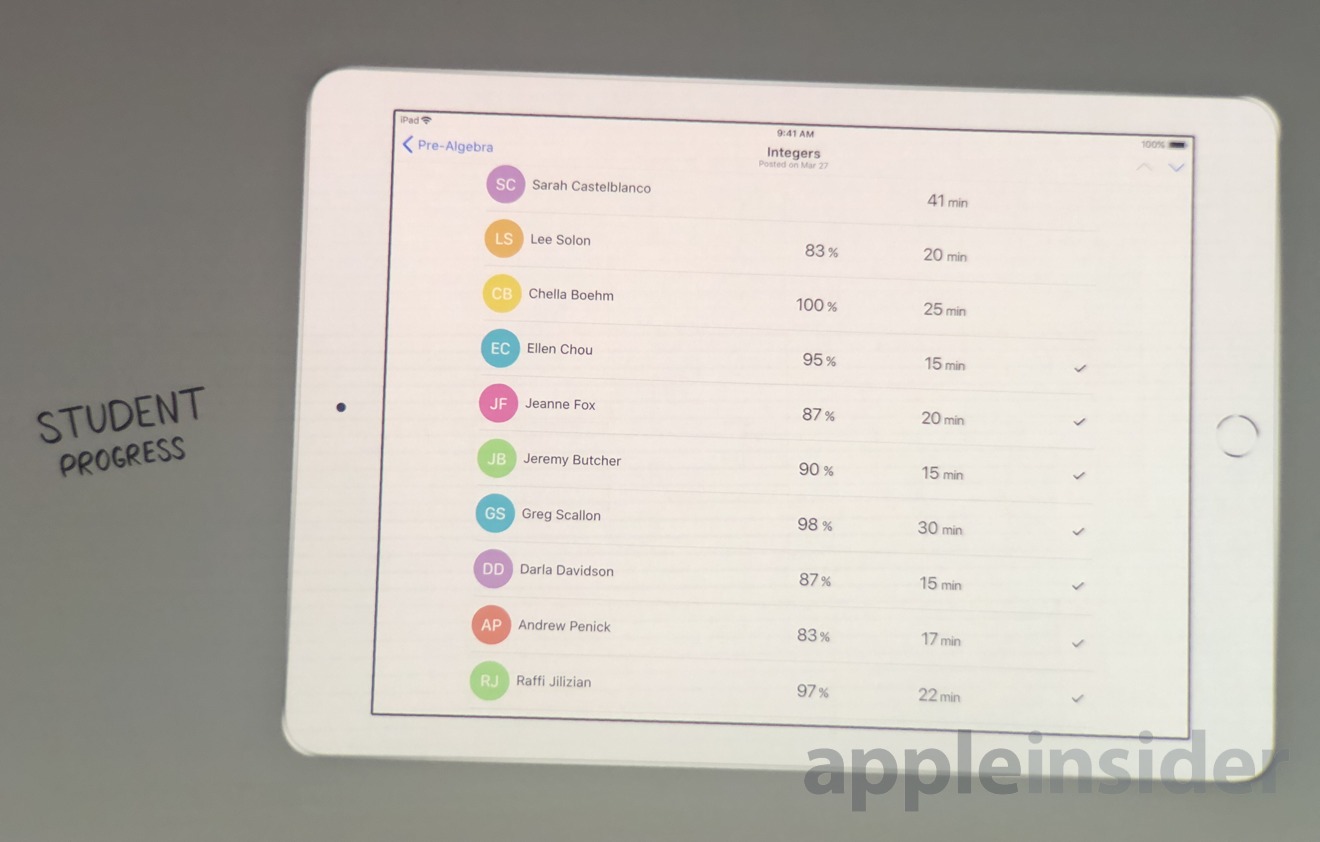 Classroom has been around for two years on iOS, as a way for teachers to manage iPads used by students in the classroom, automatically connecting to a class' iPads. It can be used to remotely open apps, launch websites, or access books, with educators also able to remotely monitor the student's screen, and to lock all devices to refocus the student's attention.
Classroom lets teachers view student screens during class to help students stay focused, assign shared iPads to specific students for class and even reset a student's password.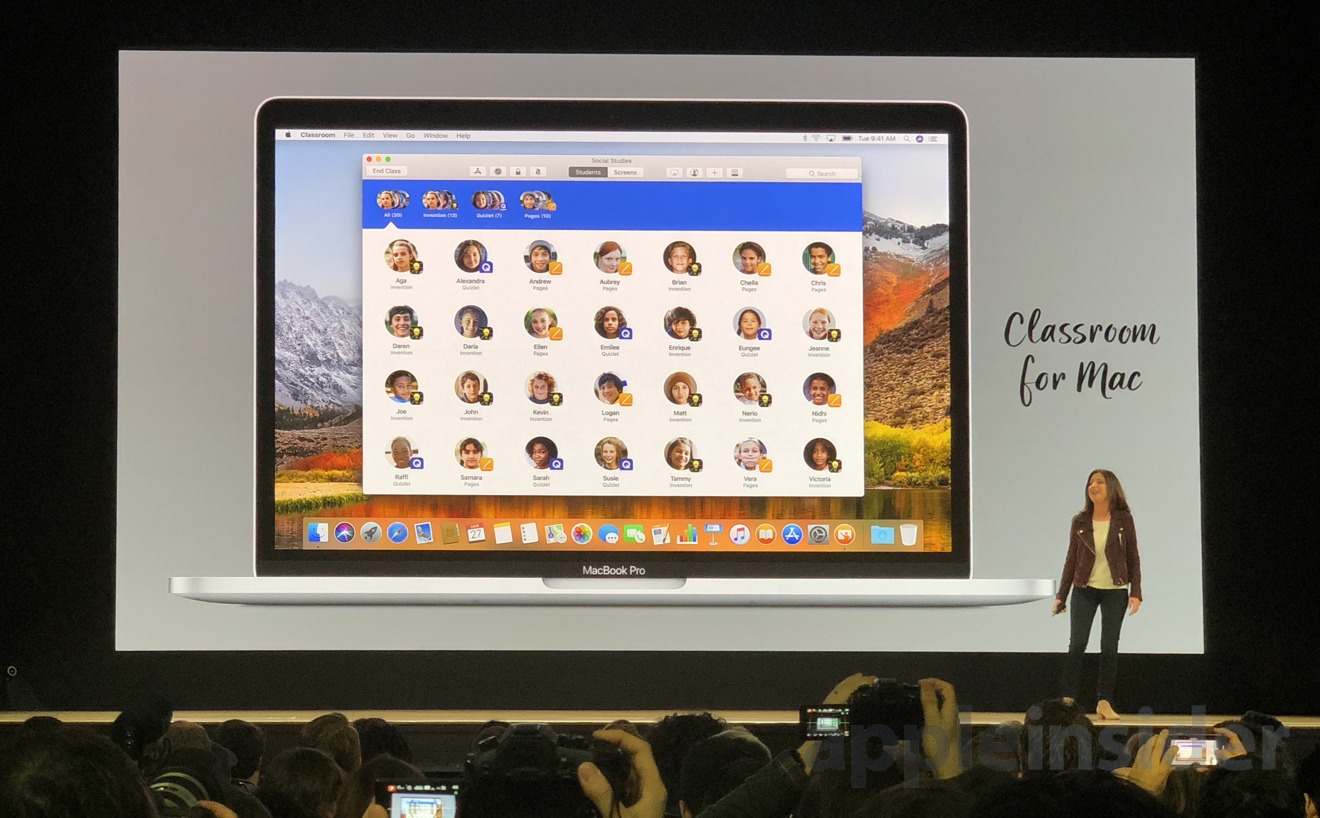 Apple will be releasing a Mac version of Classroom, which will provide the same functionality as its iPad-based counterpart, but running on macOS. The beta of Classroom for Mac will be introduced with a beta version in June, at the same time as the Schoolwork app.