Broad leak of Apple's 2018 iPhone design schematics producing realistic renderings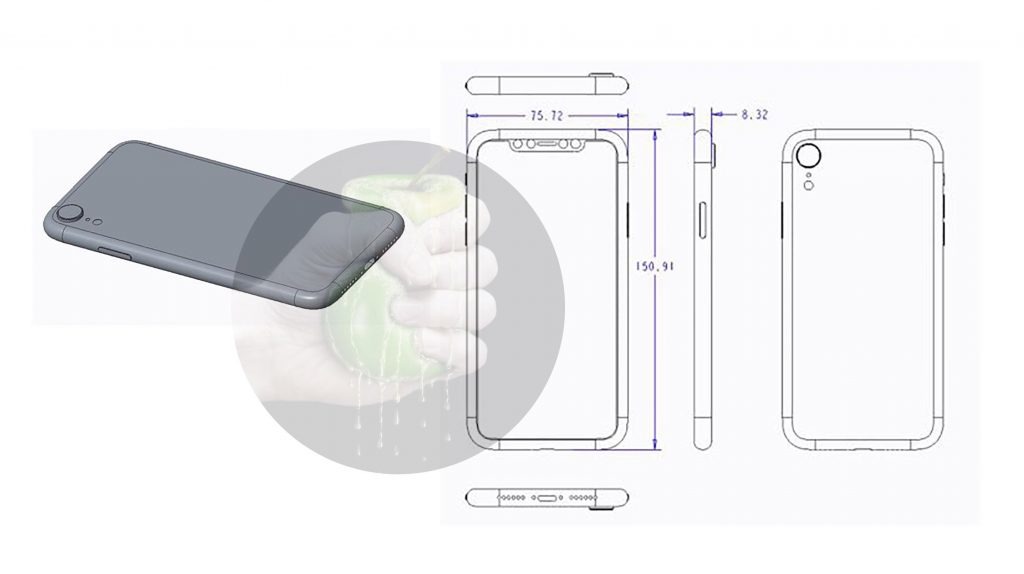 Leaked schematics are said to show some of the details of this year's expected 6.1-inch iPhone, as well as the 6.5-inch "iPhone X Plus."
Both appear very similar to the 5.8-inch iPhone X and each other. Indeed the only obvious difference between the new iPhones, seen in images from Russian-langauge site Wylsa, is the use of a single-lens camera on the 6.1-inch model and a dual-lens camera on the bigger device.
The site also shared a number of conceptual renders, working off of the assumption that Apple will carry over the iPhone X design as well as its glass back.
Apple is typically believed to be preparing three iPhones for launch this fall: 5.8- and 6.5-inch OLED models, and a cheaper 6.1-inch LCD product.
The use of a single-lens camera would support the idea of the latter being a "budget" model. An earlier report suggested that the phone will also use an aluminum band instead of stainless steel, much in the same way Apple differentiates Apple Watch models.
The source and credibility of the schematics is questionable, particularly since Wylsa doesn't have an established track record. At the same time though schematic leaks are a common occurence before iPhone launches, usually from workers within assembly partners like Foxconn or chassis makers like Catcher.