Apple debuts slick new Group FaceTime feature supporting up to 32 participants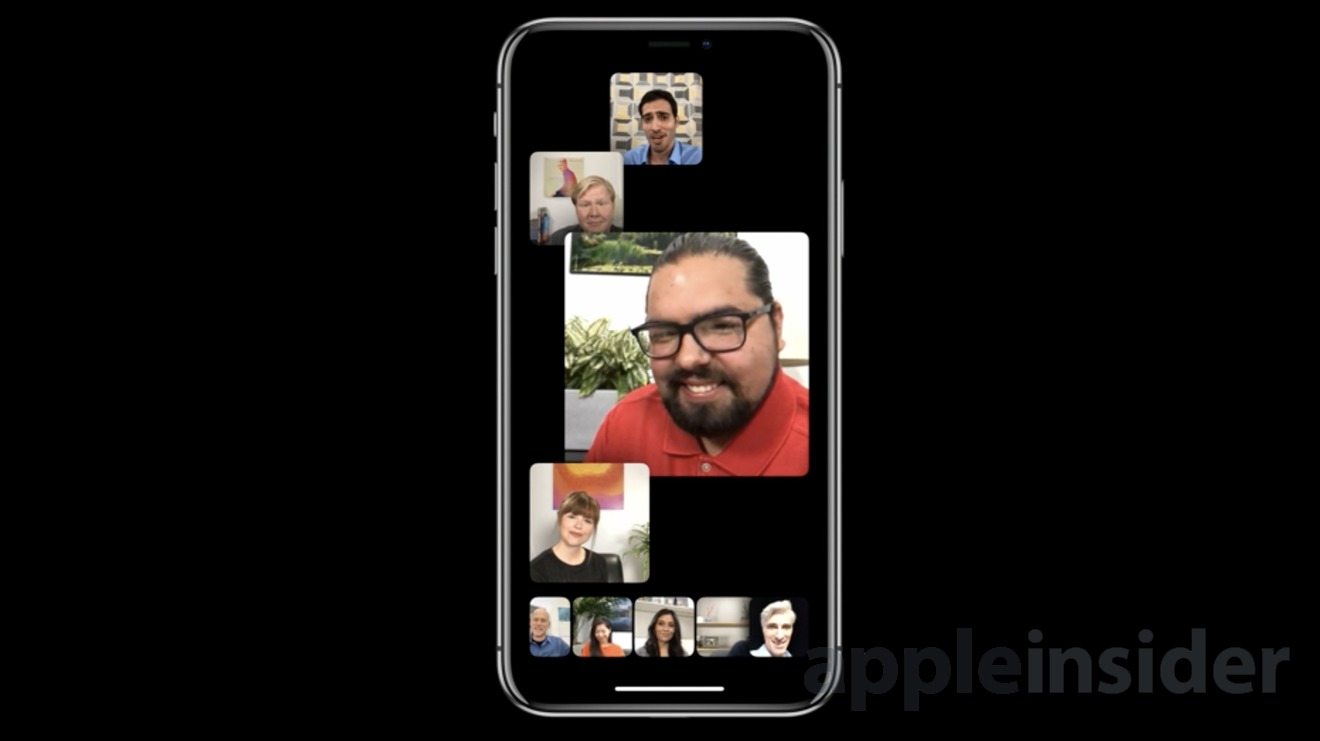 FaceTime is receiving its first major update in years — on both iOS devices and Macs — with long overdue support for group video calls and even fun effects.
Users can now join calls with up to 32 participants, a feature competitors have had for years. A carousel along the bottom shows all participants, while those talking are brought into the majority of the screen. Individual windows can be brought full-screen as well.
Effects such as stickers and the just-announced Memoji can be applied in real time during the call for a more fun experience.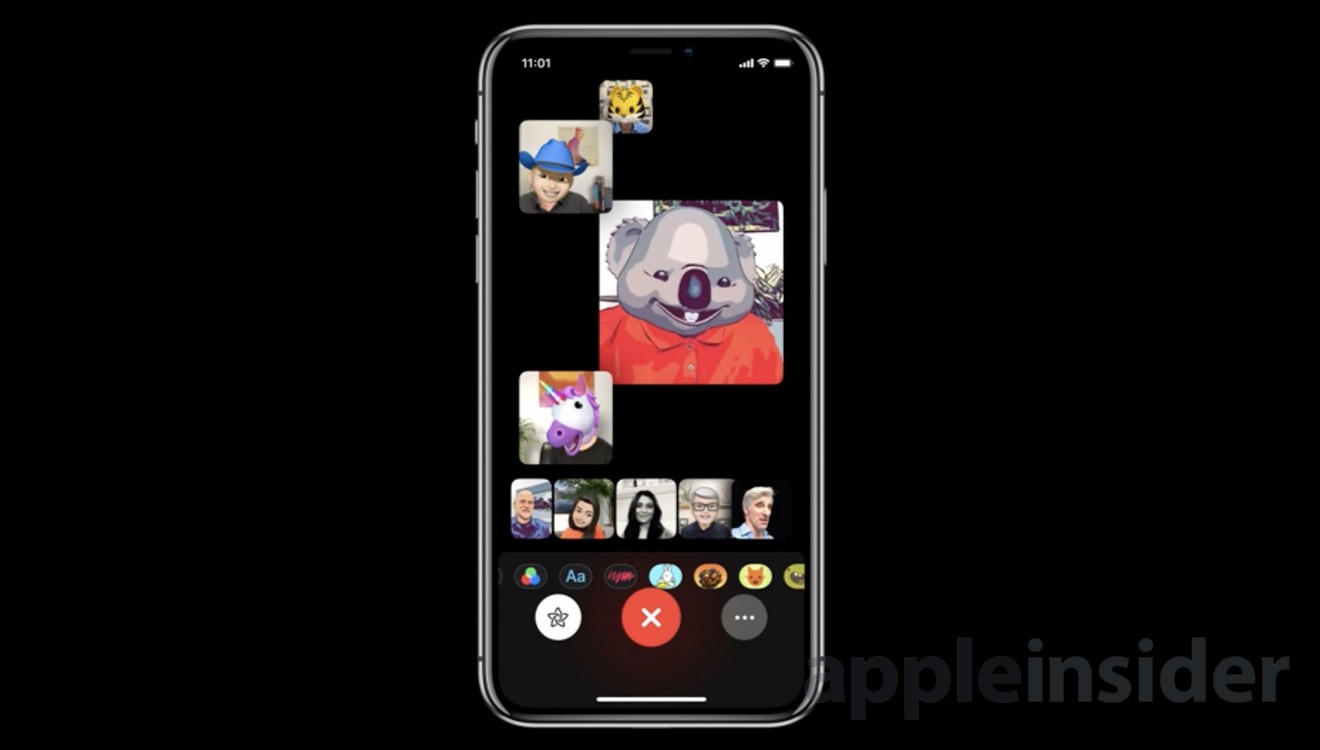 It will work not only on iOS 12, but macOS as well. Calls can be answered right on the Apple Watch, before jumping over to the video FaceTime call on your iPhone or iPad.
Can't watch Apple's livestream of the keynote? AppleInsider has you covered with a live blog covering all the announcements.