Siri shortcuts in iOS 12 deliver a macro system to help automate your tasks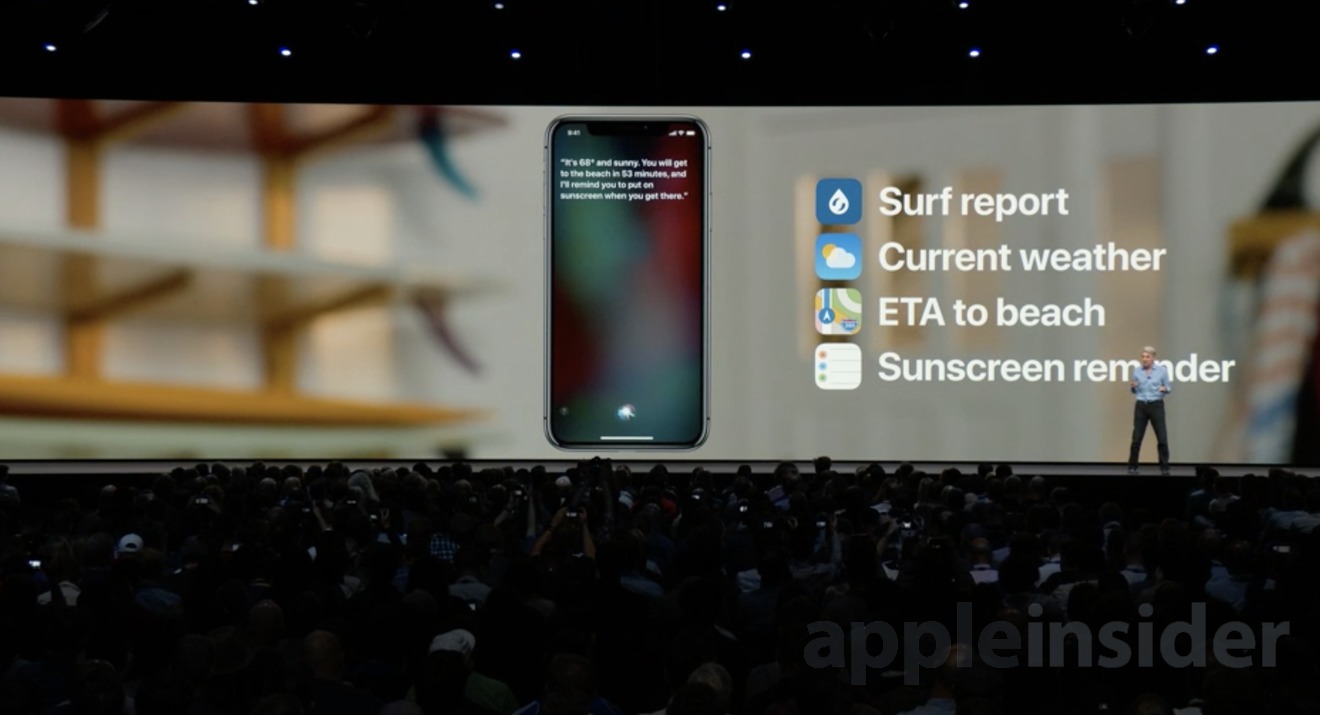 Siri is getting quite the upgrade in iOS 12 thanks to new capabilities called shortcuts. These customizable macros let you link together multiple tasks, allowing Siri to run a series of actions without ever having to open an app.
Seemingly built on technology acquired through last year's purchase of Workflow, shortcuts allows users to create their own multi-app and iOS action macros with a new Shortcuts Editor app.
Very similar to Amazon Alexa's skills, Siri shortcuts allow apps to create their own shortcuts to tie into Siri. During Monday's keynote, the Tile app was used to create a shortcut to help recover lost items by saying "find my keys," which triggered a Bluetooth-enabled Tile tracker to ring. Kayak was also demoed onstage, presenting users a summary on an upcoming trip with a simple voice command.
Also demoed was an "I'm heading home" shortcut, which when triggered automatically texted a contact with a preset message, adjusted a HomeKit thermostat, turned on a fan, presented estimated travel time and started playing NPR radio.
Can't watch Apple's livestream of the keynote? AppleInsider has you covered with a live blog covering all the announcements.