Apple's Health Records API paves way for comprehensive medical apps on iPhone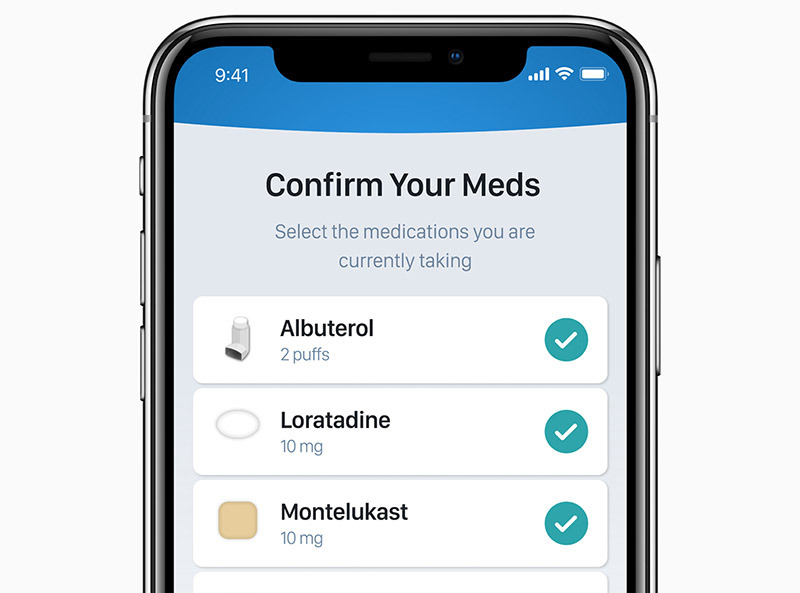 Buried by a mountain of onstage WWDC announcements, Apple on Monday released a new Health Records API to developers, opening the door to a new apps that will allow users to manage medications and diseases diagnoses, track nutrition plans, participate in research and more directly from their iPhone.
Part of Apple's ongoing effort to build out a medical technology ecosystem within its established mobile platforms, Health Records was announced in January as a secure system for sharing medical records between hospitals and patients. That initiative rolled out in iOS 11.3 in March with support from 39 different health groups across the U.S.
The new API released today enables third-party apps to integrate health record data from more than 500 participating hospitals and clinics. Access to health information will allow developers to create tailored apps targeting four key metrics: medication tracking, disease management, nutrition planning and medical research.
"Medical information may be the most important personal information to a consumer, and offering access to Health Records was the first step in empowering them. Now, with the potential of Health Records information paired with HealthKit data, patients are on the path to receiving a holistic view of their health," said Apple COO Jeff Williams. "With the Health Records API open to our incredible community of developers and researchers, consumers can personalize their health needs with the apps they use every day."
For example, an upcoming medicine management app called Medisafe will lean on a patient's medical history to quickly import their prescription list. In doing so, the app can set pill reminders, inform consumers about drugs they are taking and warn of potential negative interactions with other drugs discovered in their patient history. Apple offers other examples of possible apps, including a diabetes app that integrates lab results with diet and activity data aggregated from HealthKit and a healthy eating app that suggests food based on cholesterol and blood pressure readings.
As for research, Apple notes doctors and other professionals can leverage Health Records to more easily integrate patient data into ongoing ResearchKit studies. Immediate access to official health records replaces the time-consuming process of determining pre-existing conditions from patient questionnaires.
Like most Apple initiatives, Health Records was built with consumer privacy in mind. Developers are only able to access health record data — among the most personal of all information caches — with express consent from users. Though its technology plays a central role in the data transfer process, Apple is not privy to information sent from HealthKit to permitted third-party apps. Importantly, Health Records data never reaches Apple's servers and is protected on-device by a user's iPhone passcode.