Mac App Store getting iOS treatment, Office 365, BBedit, Lightroom CC and more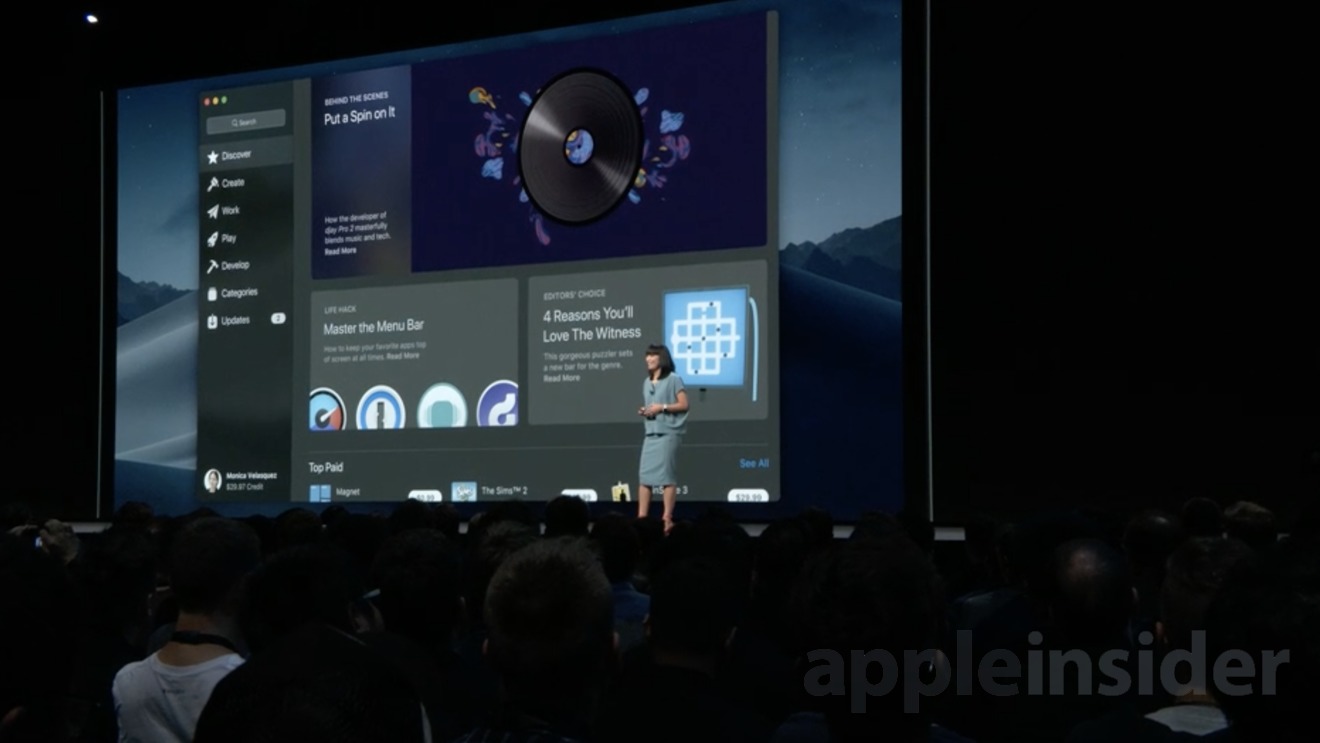 As rumored, the Mac App Store is getting a whole new iOS-inspired redesign in macOS Mojave, complete with a renewed focus on app curation. With the new design, long-term holdouts Adobe and Microsoft are finally bringing their apps to the storefront.
The design feels immediately familiar to anyone who has used the iOS App Store on iPhone and iPad, with curated apps, a layout with bold graphics and stories from Apple's team of editors. It also sports support for Mojave's new Dark Mode.
Apple is launching a new app rating API, making it easy to give feedback right within Applications.
More importantly, developers who have long shunned the Mac App Store seem to be warming to the platform. Microsoft's Office 365, BBedit, Adobe Lightroom and Panic's Transmit are all coming to the newly updated app marketplace. This is big for Apple as developers had started to leave the Mac App Store after Apple seemingly neglected it over the last several years.
macOS Mojave will be available this fall alongside iOS 12, watchOS 5, and tvOS 12.
Can't watch Apple's livestream of the keynote? AppleInsider has you covered with a live blog covering all the announcements.