Face ID on iOS 12 allows two different faces to unlock the same iPhone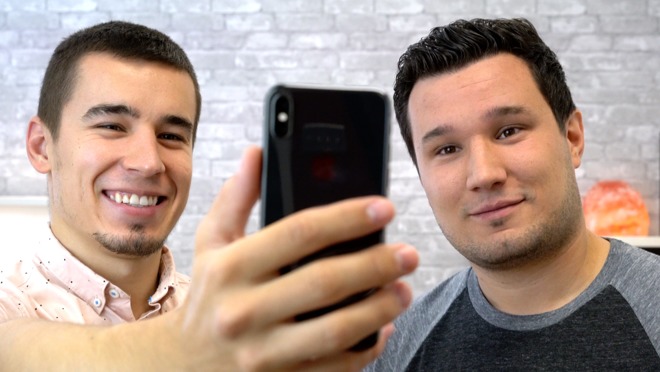 AppleInsider may earn an affiliate commission on purchases made through links on our site.
Though it went unannounced at Apple's WWDC 2018 keynote on Monday, the first iOS 12 beta allows two different people to register their face with Face ID on iPhone X, addressing in part one of the biggest downsides of Apple's new biometric authentication technology.
Face ID has been an absolute joy to use since it launched with the iPhone X. The technology is fast, seamless and, most importantly, highly secure — a major improvement over fingerprint-based Touch ID systems in use on iPhone 8, iPad and MacBook Pro.
One of its weaknesses, however, is that users can only set up one face (their own) as the handset's registered user. Touch ID, on the other hand, allows users to store up to five fingerprints, a feature some owners use to share their device with family members.
With iOS 12, Apple has added an option in Face ID & Passcode settings labeled "Set Up an Alternate Appearance." It's described as an option to enroll an alternate look, one that complements the main face that's assigned to unlock a target iPhone. Like multiple fingerprints with Touch ID, support for two "looks" on iPhone X is a perfect workaround for adding a second registered user.
It should be noted that the feature is technically a fix for iPhone X owners who run into trouble with Face ID, not official support for multiple users. For example, the "alternate look" option might be used to compensate for extremely strong prescription lenses that distort the laser dot pattern emitted by TrueDepth's vertical-cavity surface-emitting laser, or VCSEL, which in turn causes the authentication process to fail.
That said, we were able to set up Face ID with two users, a woman and a man, who look nothing alike. The process completed without a hitch and both users now have the ability to unlock the same iPhone X using Face ID.
If you end up resetting Face ID, it's worth noting that both faces will need to be registered again to work properly.