Amazon's Fire TV Cube aimed squarely at Apple TV 4K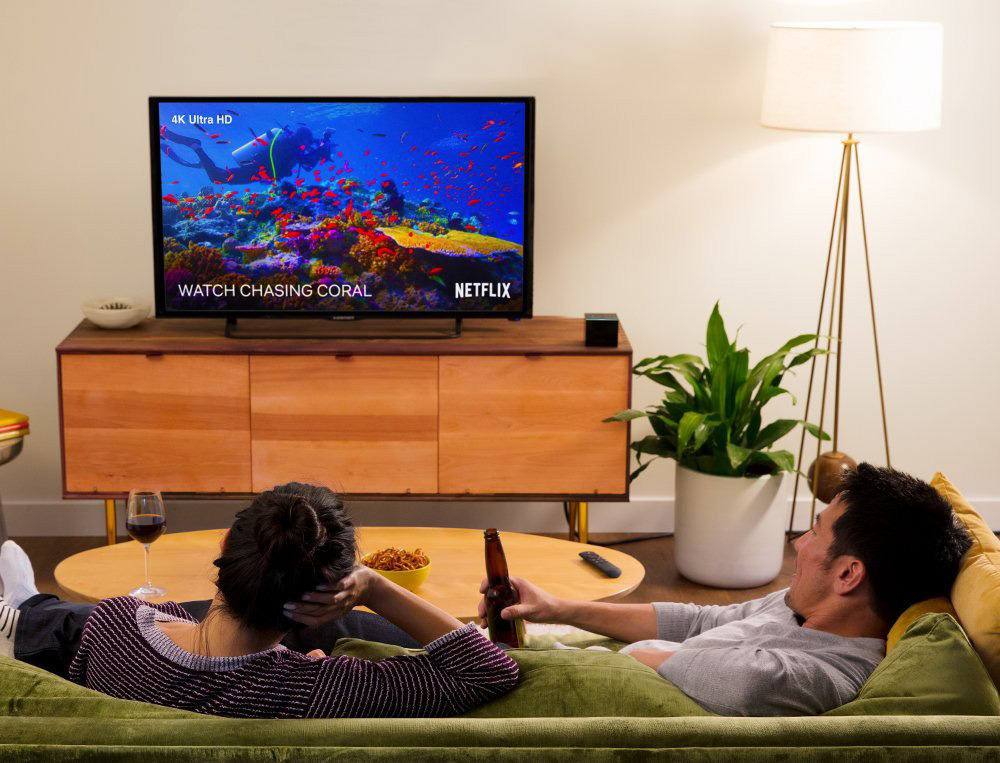 Amazon on Thursday revealed the Fire TV Cube, its latest media streamer, poised to intensify competition with the Apple TV 4K.
The Cube effectively merges the existing Fire TV with an Echo speaker. Users can not only issue typical Alexa voice commands, but control video playback as well as compatible receivers, soundbars, and cable and satellite boxes. Some devices and services support voice-based search and/or channel-changing.
Some example commands range from "Alexa, turn on the TV" or "turn up the volume" to things like "play 'This is Us'," "open Netflix," or "tune to CNN." A physical remote is included as well.
People with Alexa-compatible security cameras can use the Cube to view live feeds.
On a technical level the Cube is little different from the Fire TV apart from its speaker and microphones, though storage is doubled to 16 gigabytes, and an Ethernet adapter is bundled rather than sold separately.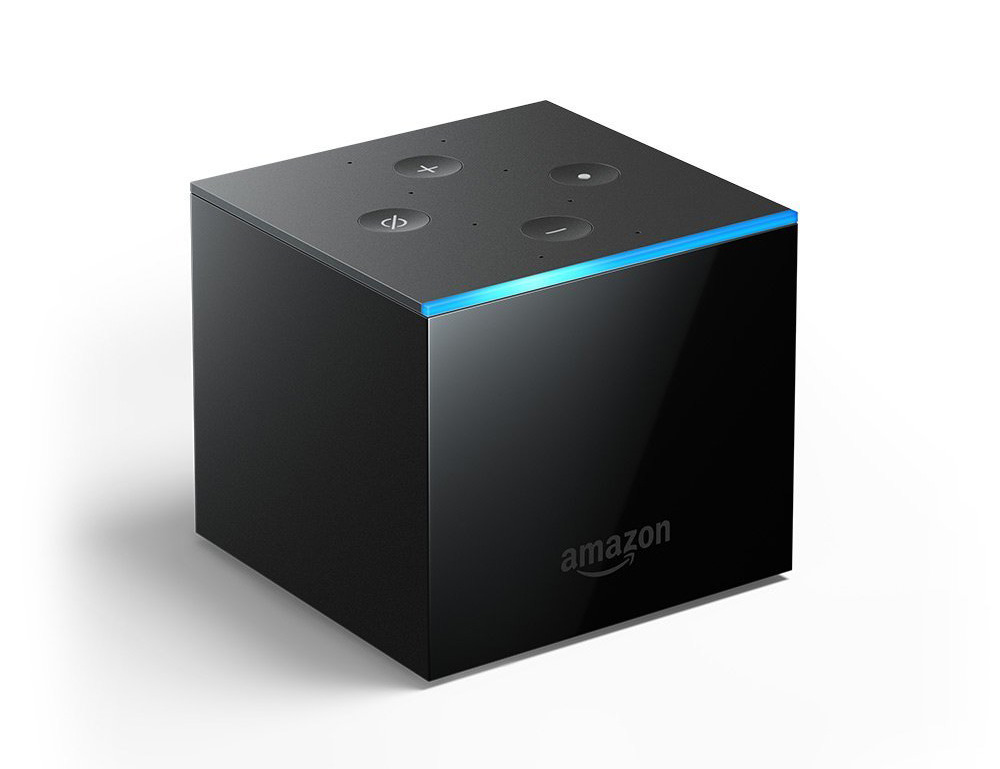 There are some limitations. Sleep timers won't work until "later this year," Amazon says, and there's no timeline for when Bluetooth sync, multi-room music, and Alexa calling and messaging will be added.
On paper the product is largely on par with the Apple TV 4K, and offers some advantages, primarily the ability to talk to it without a remote or holding down a button. Like the Fire TV though, it continues to support only HDR10 for high dynamic range, whereas the Apple TV 4K offers that and Dolby Vision.
Both the Fire TV and Fire TV Cube offer Dolby Atmos surround sound. Apple has promised Atmos support for months, but will only implement it with this fall's tvOS 12.
The Cube ships June 21, and can be pre-ordered for $119.99 by the general public, or $89.99 by Prime members.