Apple gears up for World Cup with Siri, News, App Store refinements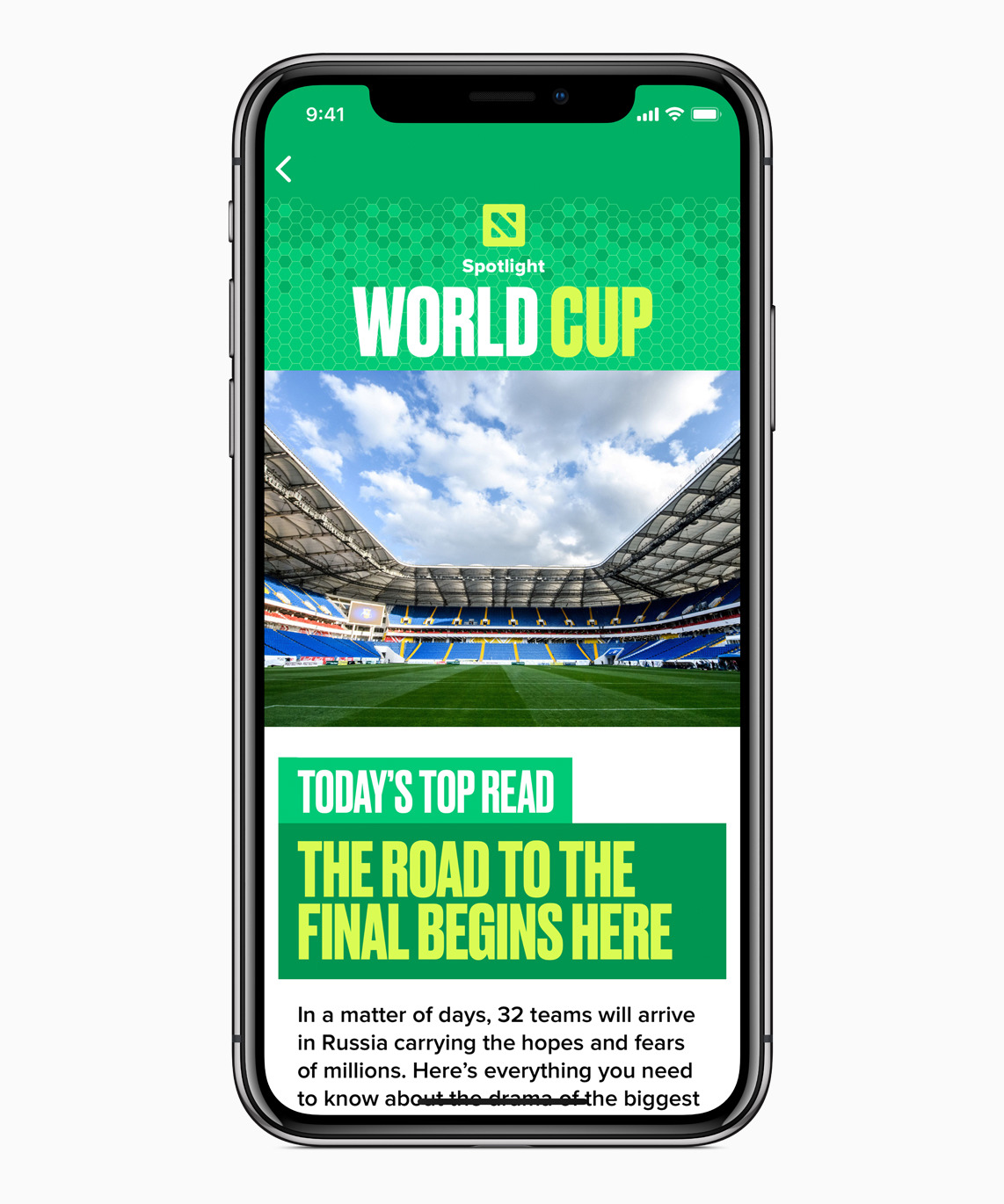 The U.S. may not be in the World Cup, but Apple is jumping in with a variety of features added to help users watch and enjoy Earth's biggest sporting event.
The quadrennial World Cup soccer tournament gets underway in Russia later this week. The U.S. didn't qualify for the tournament this year, but the World Cup, like Apple, is popular all over the world, so Apple has unveiled a variety of features, across its platforms, to help fans follow the action more easily.
On Apple TV, cable subscribers with access to the FOX NOW app in the U.S., TSN and RDS in Canada, and BBC Sport in the U.K. can follow the games that way.
Siri, what's the score?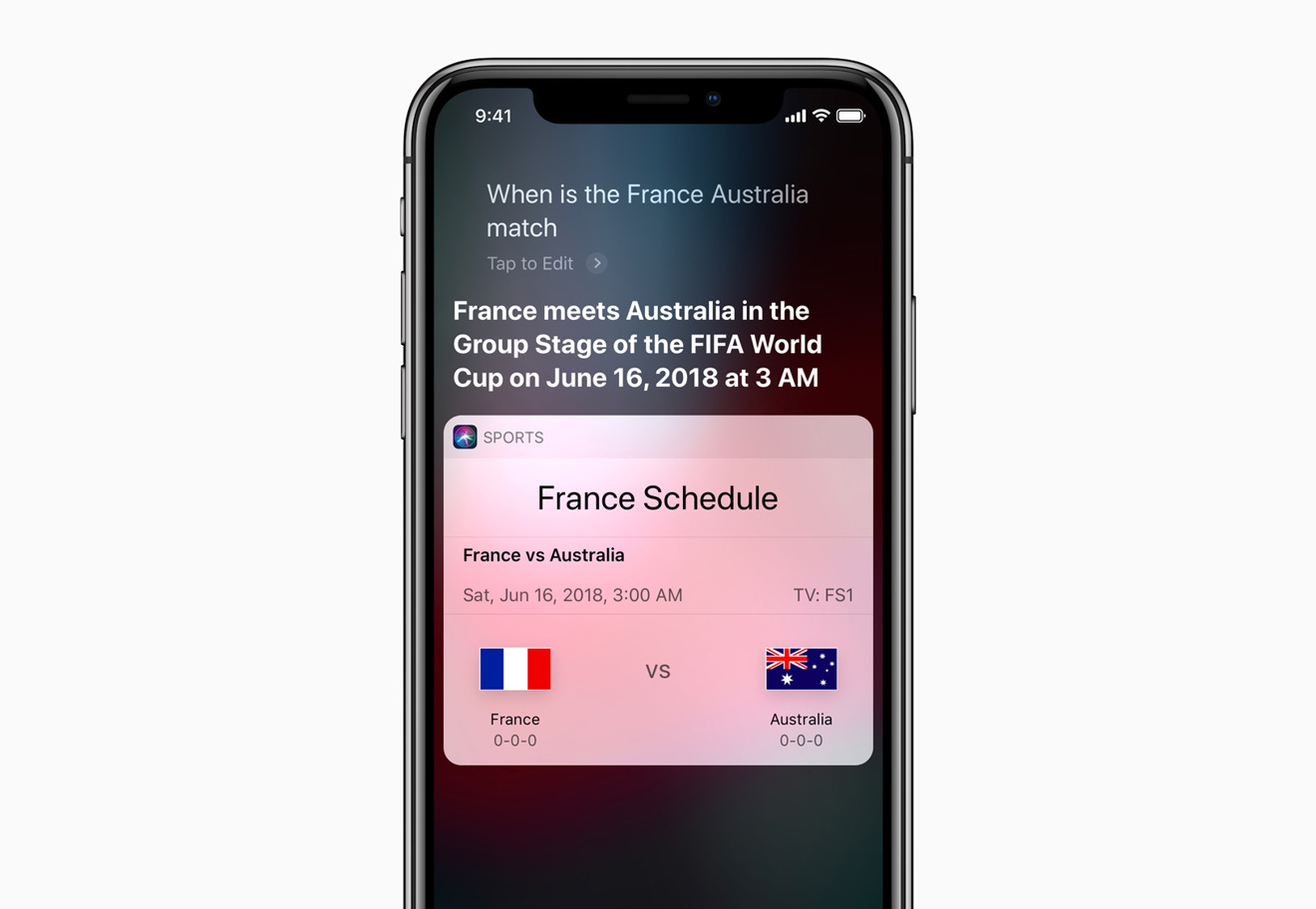 Another big part of Apple's efforts is Siri. The voice feature, Apple said, has added support for soccer in nine countries — Brazil, Russia, Denmark, Finland, Malaysia, Turkey, Thailand, Saudi Arabia, and Israel — in addition to the 26 who already offered it. In all of those places, Siri can now answer questions about scores, match times, rosters, and much more. Users can set notifications on iOS devices to tell them when their favorite squad is playing.
Fans of football, as Apple calls it in the announcement, can also follow the tournament on Apple News, which will curate coverage of the World Cup, while Apple Music will feature special playlists from all 32 nations competing in Russia. It has also added soccer content to the Clips feature.
Meanwhile, Apple Podcasts and iBooks will feature curated collections, both of them called "The Beautiful Game."
Apple and Soccer
Soccer has traditionally been much more popular outside the U.S. than in it, but the gap has closed in recent years, in large part due to wider availability of game broadcasts on U.S. cable channels. American teams, in the Major League Soccer league, have also grown in popularity; one team in that league, Orlando City FC, made news last year when it began selling tickets directly through its iOS app.
However, some U.S. corporate partners for the World Cup, including broadcaster Fox, have been left holding the bag when the U.S. team failed to qualify for the tournament, therefore reducing — but certainly not elimating — U.S. interest in this year's matches.
The World Cup starts Thursday and runs through July 15.