iPhone X burst mode, slo-mo featured in new Apple photography tutorials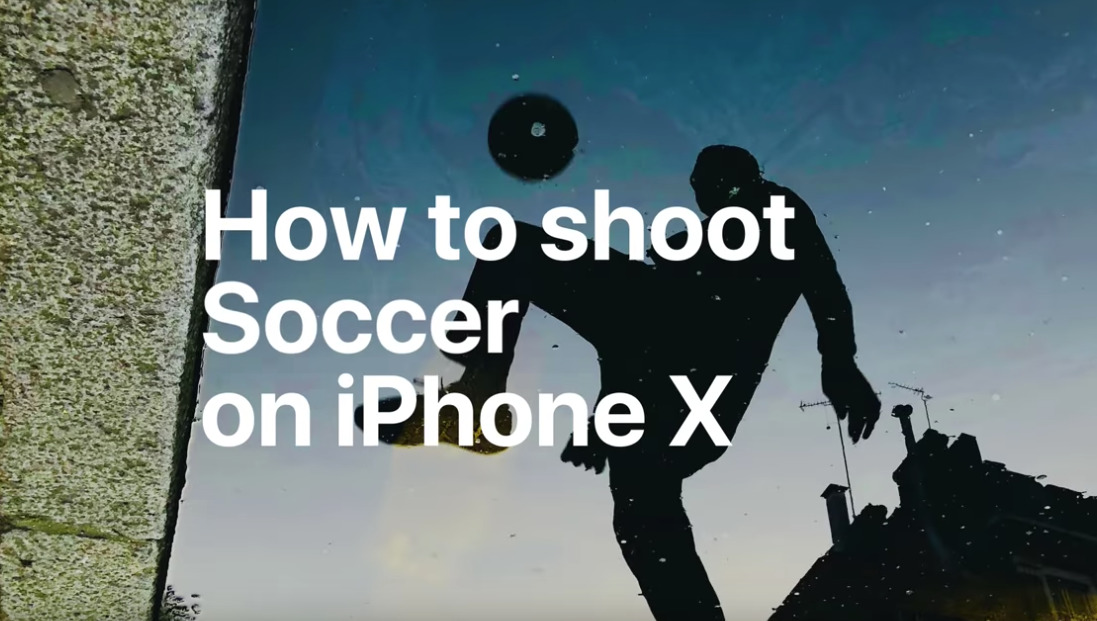 Apple is capitalizing on the popularity of the Fifa World Cup tournament to teach iPhone X owners how to use advanced features of the smartphone's camera.
Published on Thursday morning to coincide with the start of the sporting event, the tutorials consist of a collection of five videos. While four of the videos provide educational content, a fifth titled "How to shoot Soccer on iPhone X" provides a compilation of clips, showing the kind of images the user could create using the mobile device.
The four lesson videos explain how to shoot in burst mode, filming with the Slo-mo function, producing a panoramic shot with Pano, and how best to create a video where the subject is lit from behind. Each takes the viewer through the steps required to take the shot on the iPhone X, as well as things to consider about for the environment and the subject itself, such as making a dust cloud to accentuate the backlighting.
Though all videos specifically mention the iPhone X, all of the content can easily apply to other iOS devices, as the functions demonstrated in the clips have been available for quite some time across the iOS ecosystem.
Apple does regularly create tutorial videos for its users, but typically posts them to the dedicated Apple Support channel. In contrast to those videos, the latest clips are briefer and use a vastly different visual style, with instructions in large text instead of as a voiceover.
The camera tutorials form part of Apple's celebration of the World Cup, taking place in Russia this year. Apple News, Apple Music, Apple Podcasts, and iBooks all offer curated content about the tournament and the sport, while Siri has gained support for soccer-related queries in nine more countries.