Canadian sues Apple over Apple Watch scratches that he made [u]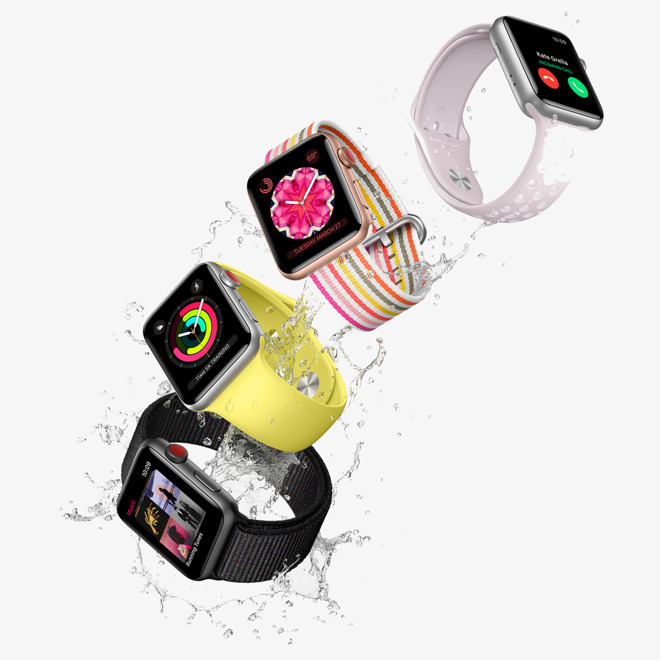 A Canadian man has filed suit in small claims court, alleging the scratch on his Apple Watch proves that Apple's claim that the device is "brilliantly scratch-resistant" is false.
According to iPhone in Canada, Dean Lubaki, 21, has filed a small-claims court application with the Ontario Superior Court of Justice, alleging that in marketing the Apple Watch Series 3 as "brilliantly scratch-resistant" is not true, as evidenced by his Watch having been scratched.
Lubaki sought to return his Watch, but was refused, and when he asked to speak to a manager, he was told there was no manage. One did appear following Lubaki's "fourth and fifth request to speak to management."
"The fact that the back of the Apple Watch attracts the Loop and creates abrasion without action for the consumer is a design flaw," Lubaki wrote in a letter to both Apple's Canadian operation and to Tim Cook. "[The] same abrasion can occur on the screen when the strap is removed to change straps. Again, nowhere Apple says that the loop may damage the watch."
Lubaki filed the claim after Apple did not respond to his letter. He is seeking compensatory damages, for "mental stress, and expenses that occurred because of the case in addition to the time of my life wasted that I will never get back," as well as punitive damages, because Apple "should not get away" with "lying to customers on their website by falsely claiming that a product won't scratch'", on top of "lying to customers to their face and in store."
Since initial publication, Lubaki contacted AppleInsider with clarifications regarding his suit, saying that "the gist of the lawsuit is that you can't say 'my product is x resistant' and two lines after [say] my product is indestructible."
Claims by Apple and other manufacturers that a product is "scratch-resistant" do not mean that the device will never scratch, especially when a metal is dragged over a glass surface. However, Lubaki seems insistent on putting that assumption to the test in court.
Not backing down
The story also says that following the filing, Apple offered to both replace the Apple Watch and give him a free accessory, but he declined, in order to go ahead with the suit.