A year with Apple's 10.5-inch iPad Pro: the ideal worker's tablet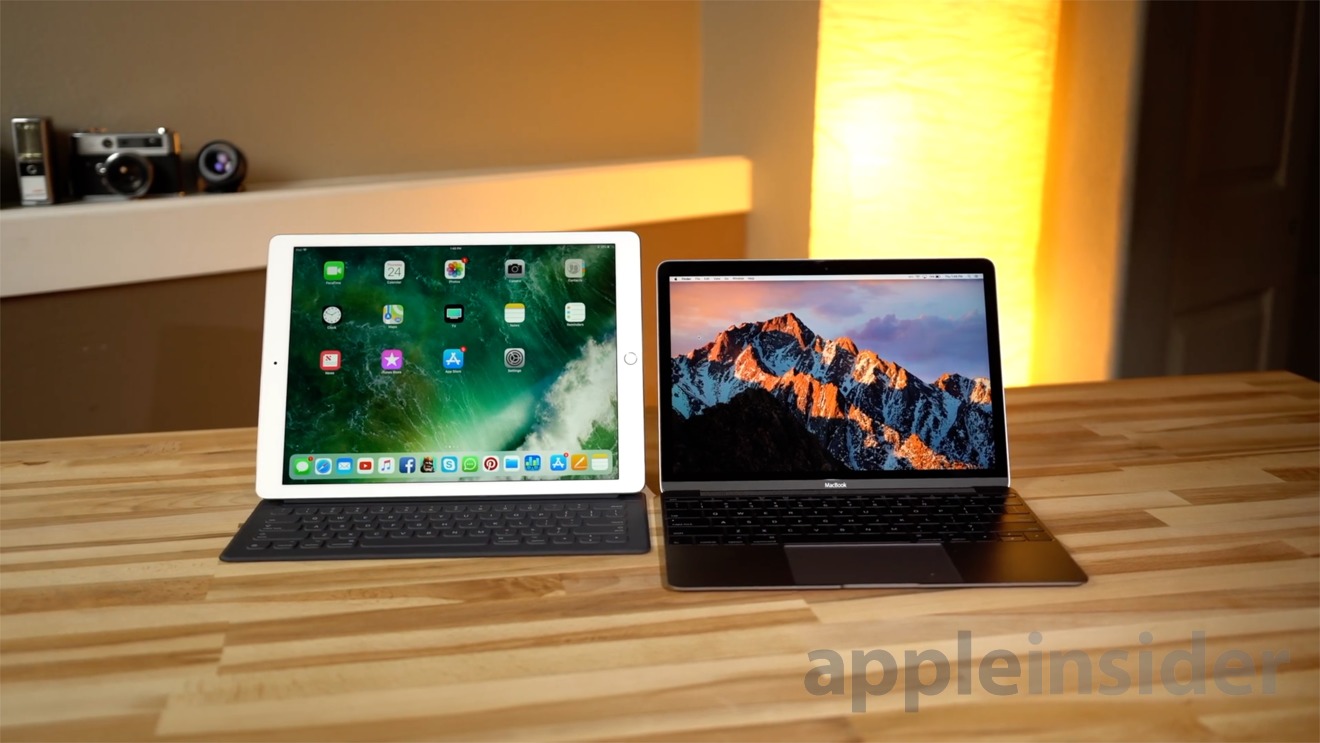 AppleInsider is supported by its audience and may earn commission as an Amazon Associate and affiliate partner on qualifying purchases. These affiliate partnerships do not influence our editorial content.
Introduced as a new iPad screen size replacing the 9.7-inch iPad Pro in July 2017, the 10.5-inch iPad Pro has been available for almost an entire year. AppleInsider takes another look at the Apple Pencil-equipped performance tablet to see how it's fared 12 months after launch.
It's been about a year since Apple released the 10.5" iPad Pro, the first iPad to ever sport a 10.5-inch screen, and I've gotta say, it's almost perfect. Apple slimmed the bezels and slightly enlarged the frame of a traditional 9.7-inch iPad to fit a larger screen, making it more sleek and modern compared to other models in the range, even the similar-specification 12.9-inch iPad Pro.
Apple started marketing the iPad Pro as a notebook replacement after the release of iOS 11. Given some of the features it introduced around the time, Apple was right to be confident it could handle the workload.
iOS productivity improvements
Two of the most important software based features are a Mac-style app dock and drag-and-drop support, two additions that work perfectly together. You can easily tap and hold a file or photo with one finger, swipe up on the screen with another finger to bring up the dock, and drag and drop the files into compatible apps.
If the app you want isn't on your dock, you can even go back to your home screen and open the required app while still dragging files.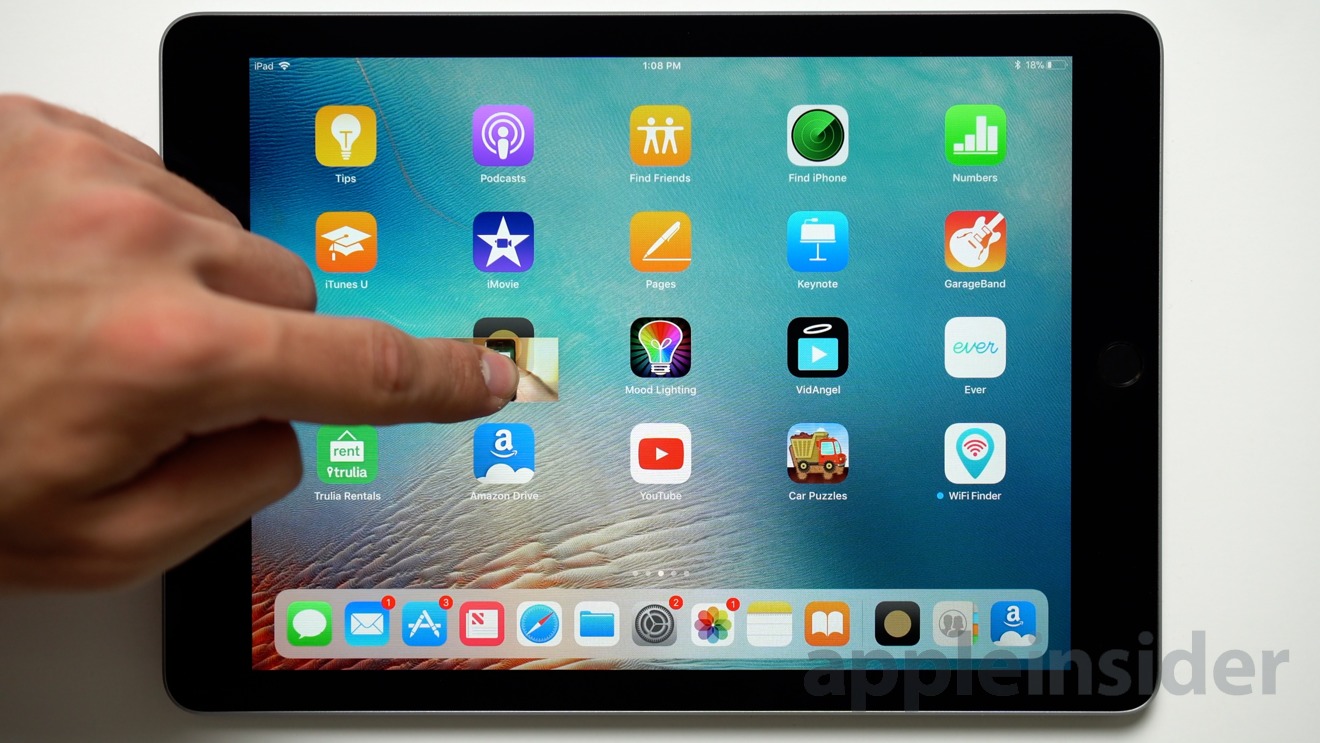 The new Files app should take the most credit for making iPad Pro a notebook replacement. As the first true iOS file manager, Files lets users can store, organize and manage many different file types from a central location.
You can import files by using Apple's Lightning to SD Card adapter. With iOS 12, the Files app gets even more powerful with the ability to import and edit RAW photos.
Split-view in iOS 11 works incredibly well, allowing for easy multitasking, just like a Mac. You can also easily scan and sign documents, or quickly add custom signatures to downloaded forms, PDFs or images.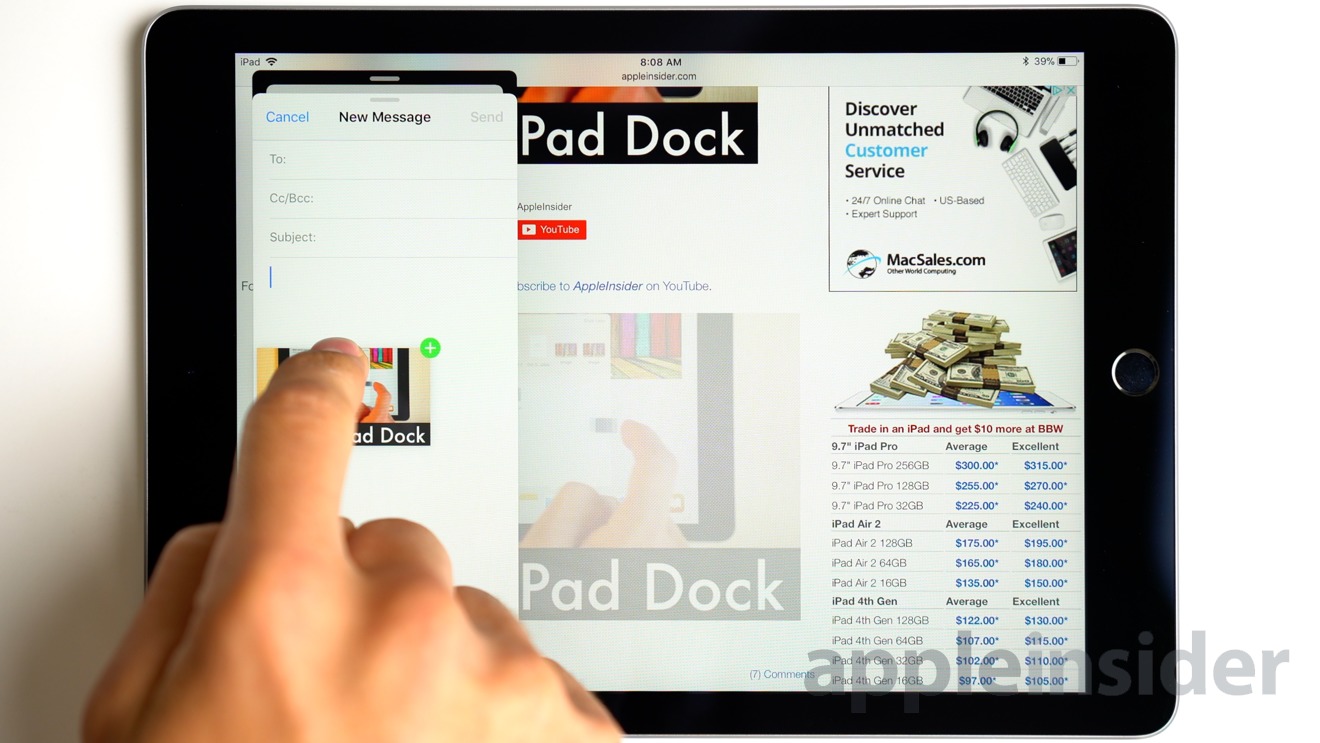 That's just the tip of the iceberg when it comes to iOS 11 on iPad Pro, with a lot more features added to make working with it a lot better.
The iPad Pro also uses Apple's Smart Keyboard, and it really does make the tablet feel more like a notebook. The keyboard is responsive and robust, with a sealed switch design that means you don't run the risk of having your iPad Pro keyboard fail, like certain Apple MacBooks with butterfly keys.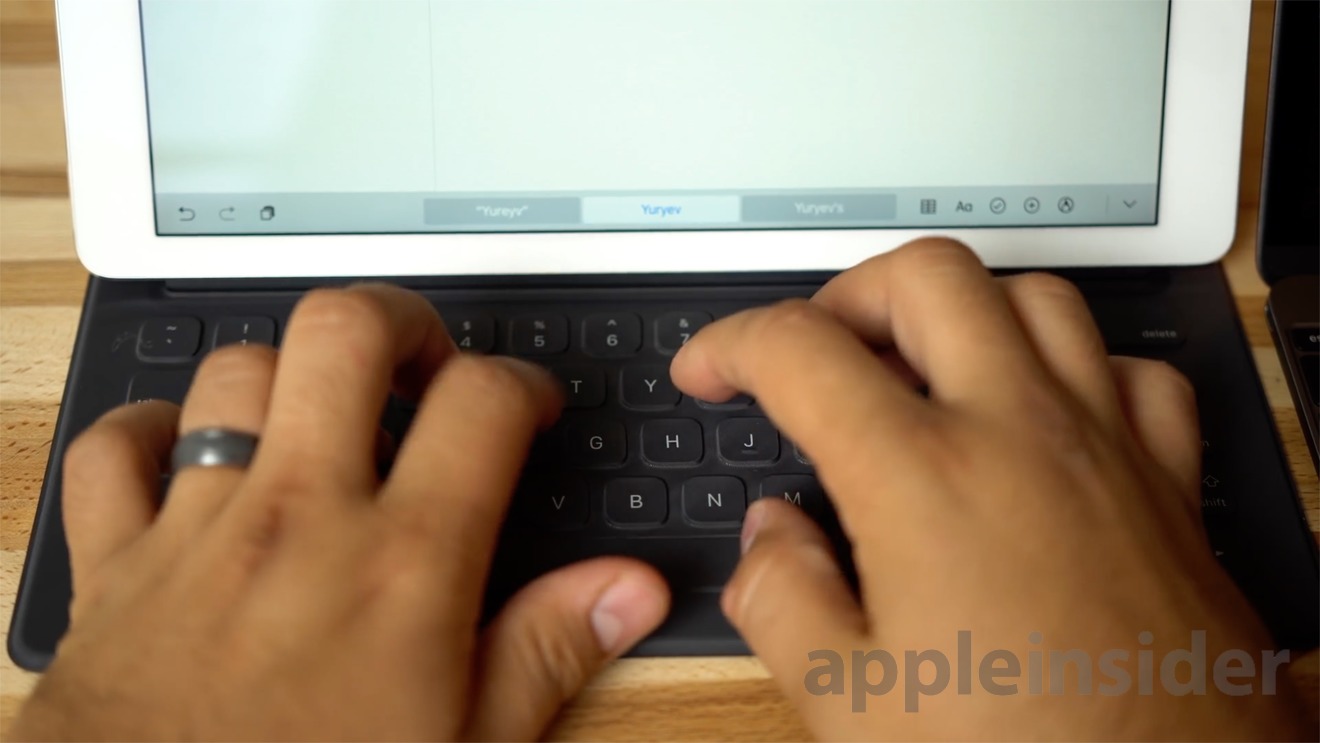 Powerful enough for anyone
As for performance, we pitted our iPad Pro against a MacBook and ruled that yes, it can actually replace a fully-fledged notebook.
In fact, the 2017 iPad Pro is the first iPad ever to outperform a current-generation MacBook, with higher scores in both single and multi-core tasks. Looking at graphics benchmarks, it destroys the 12-inch MacBook, and even matches the 2017 13-inch MacBook Pro!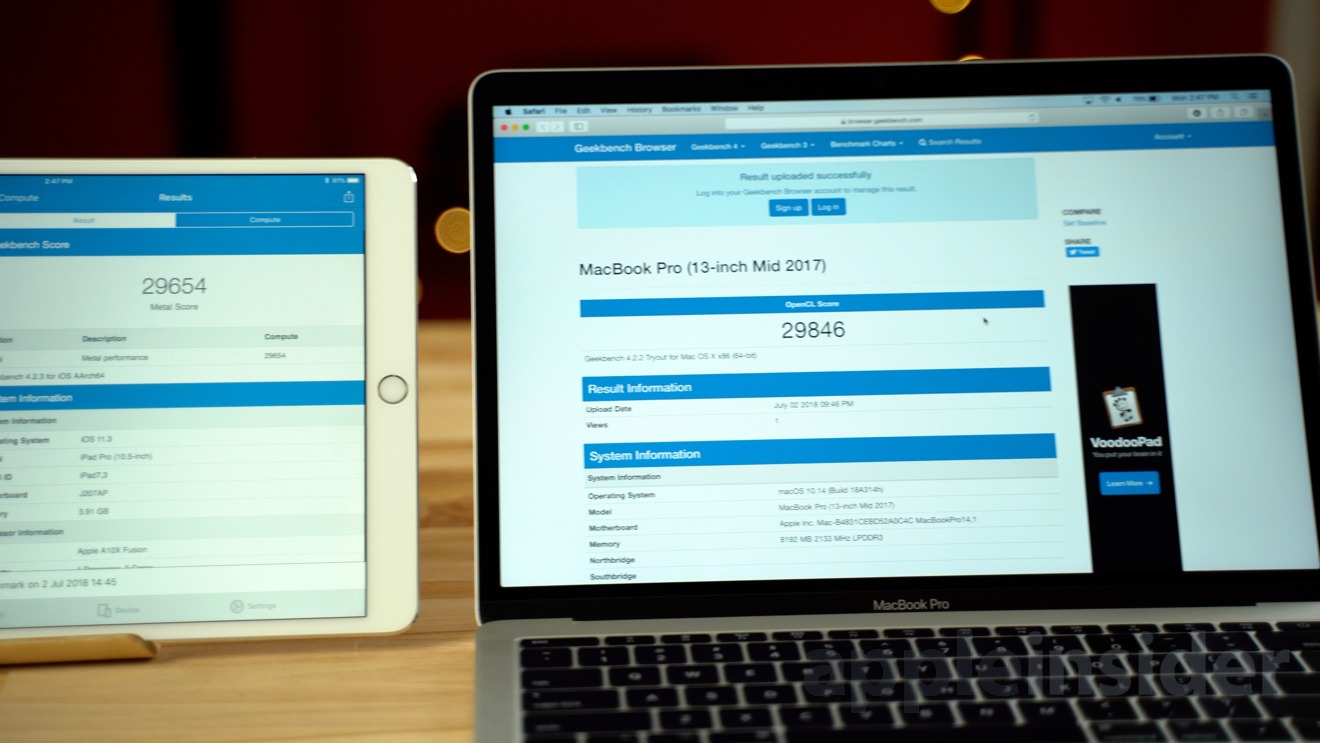 The iPad Pro models ship with an impressive 64GB of storage at its base price of $650, and you can get capacities of up to 512GB. It also has 4GB of RAM, impressive for a tablet.
For battery life, iPad Pro lasts just as long as it did when we first acquired it. We ran the GeekBench 4 battery life test and it achieved one of the best scores we've ever seen, lasting 10 hours and 5 minutes.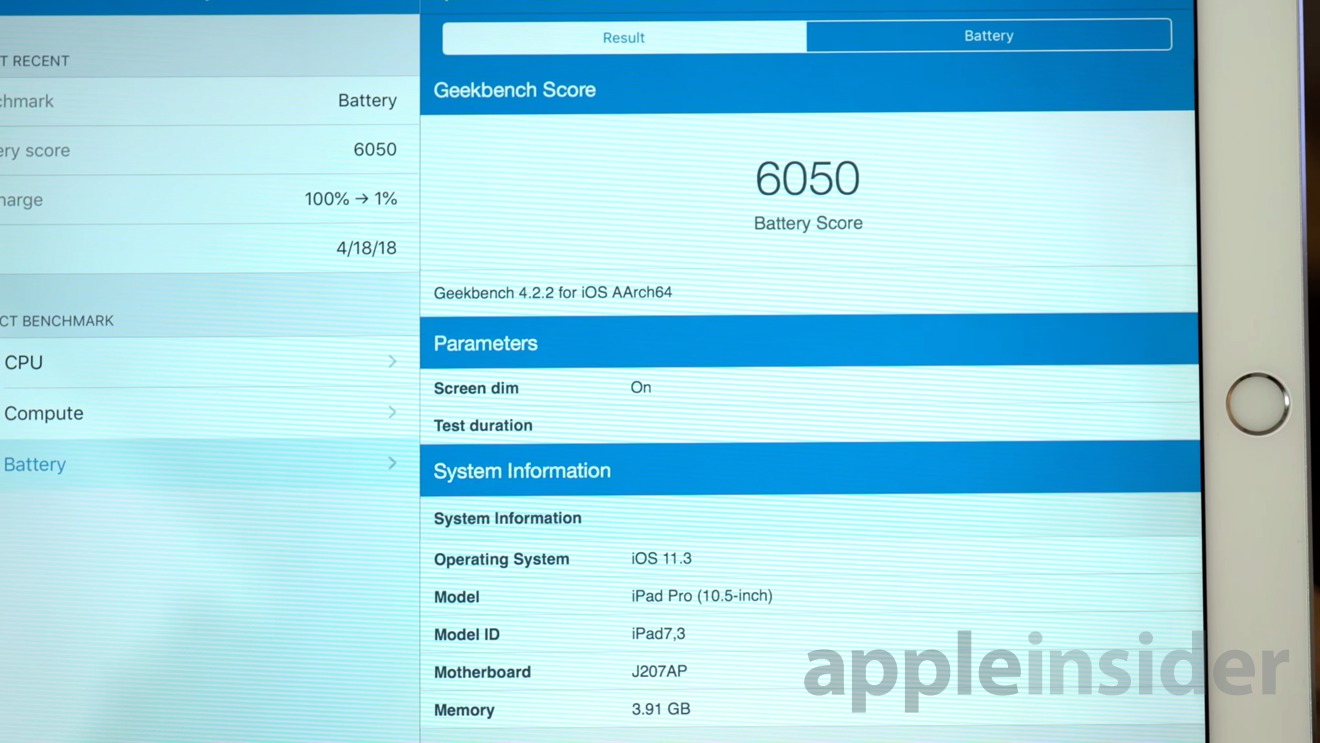 Display performance
Perhaps the best thing about the 2017 iPad Pro is the ProMotion display. It basically means that the screen's refresh rate is doubled to 120hz, making all of the animations and browsing super fluid. In fact, there's currently an industry trend where TV's and monitors are supporting higher refresh rates, which is especially useful for gamers.
The most innovative part about ProMotion is that the refresh rate is actually variable depending on the content you're viewing. If you're watching a 24fps video, the refresh rate goes down to 24Hz, saving battery life, but if you're browsing the web or drawing with your Apple Pencil, it goes back up to 120Hz.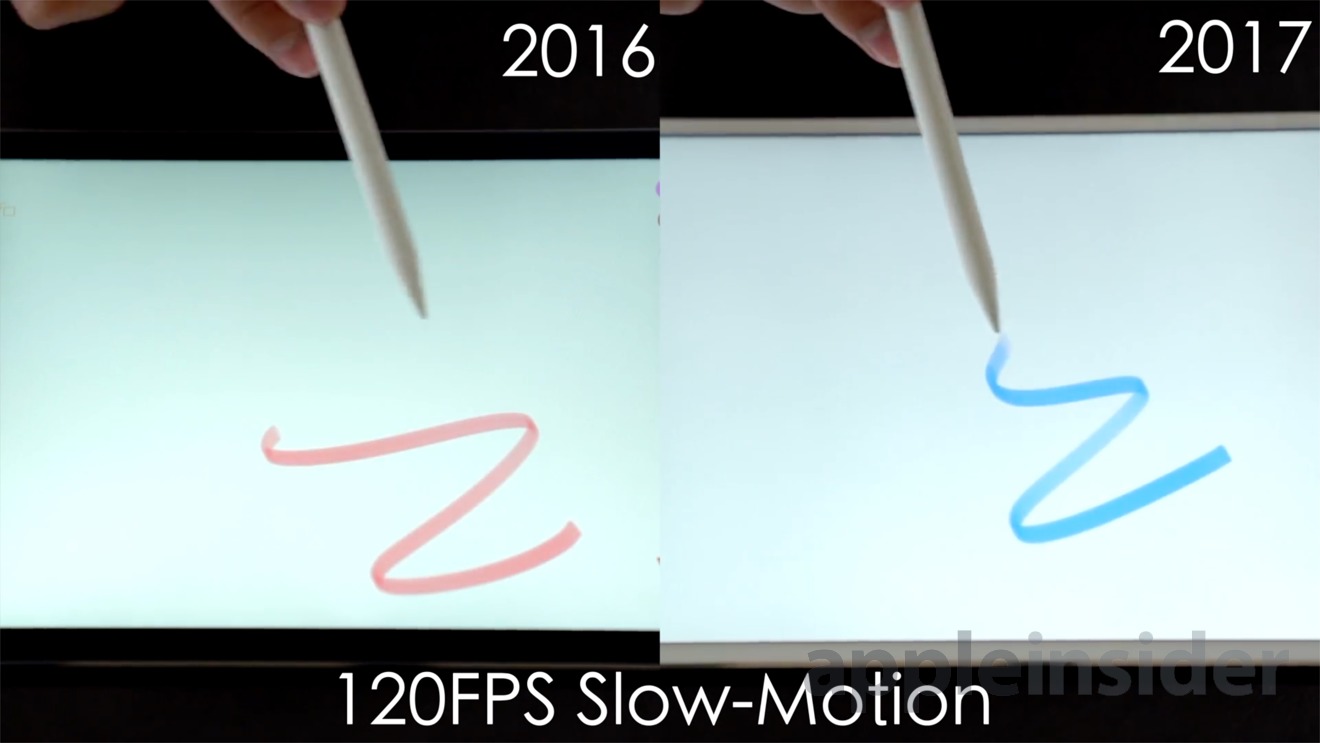 This invention itself has garnered iPad Pro an award for being the first mainstream computer product to have a screen able to adapt between 24 and 120Hz.
With the new display, you also get a massive 600 nits of brightness and beautiful P3 wide-color gamut support. On top of all of that, ProMotion helps the Apple Pencil's input lag drop down to 20ms, which is the best in the industry.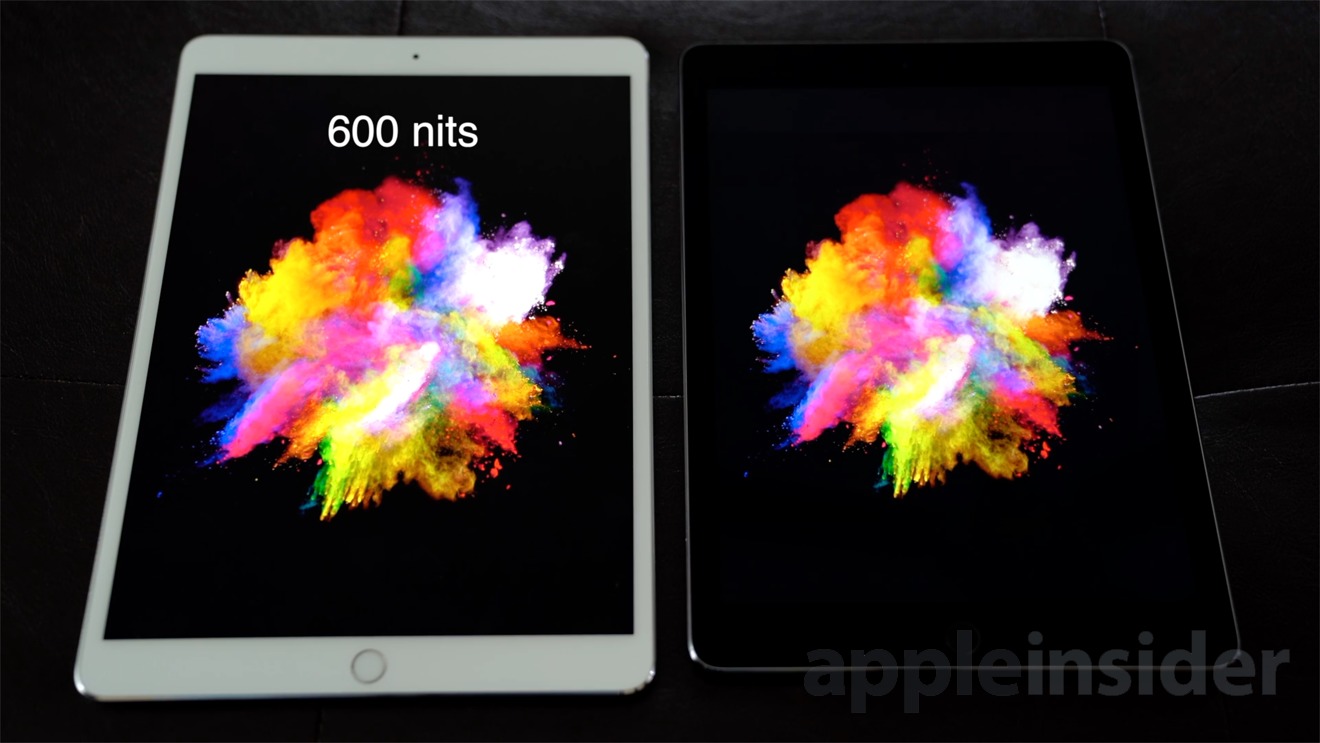 The iPad Pro is basically a powerhouse within a gorgeous, premium and modern design. The 10.5" model looks even better with slimmer bezels, with it easily able to take care of all of your notes, files, photos, and signed documents.
Graphics designers will probably find this to be one of the best tablets they can buy. If they need a bigger screen, they can simply opt for the 12.9-inch model.
Reading all of the other reviews about this iPad Pro model, it's pretty easy to say that this is as close to a perfect tablet as you can get. Add in Apple's hefty investment in software updates to make it more like a MacBook, and is sure to remain competitive for years to come.
The competition: 2018 iPad
That said, the 2017 iPad Pro's main rival is none other than Apple's own 2018 iPad. For this year's iteration, the processor has been changed to an A10 Fusion chip, which sits right in between the A9X and A10X in terms of performance.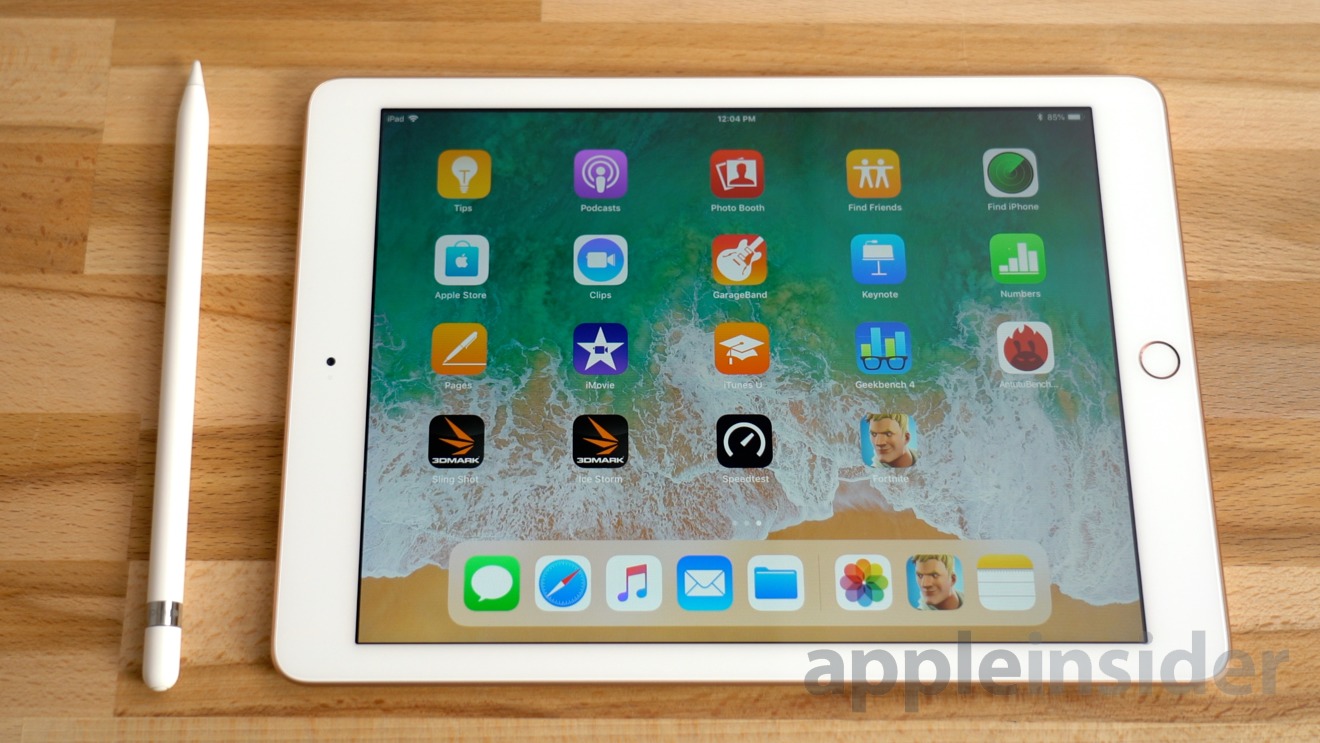 The biggest update to the 2018 iPad, however, is the addition of Apple Pencil support, which until now hasn't been available on a non-Pro iPad.
Considering its $329 price tag, the iPad should give the 2017 iPad Pro a run for its money. However, the Apple Pencil experience is still much better on the Pro thanks to both ProMotion integration and a laminated display.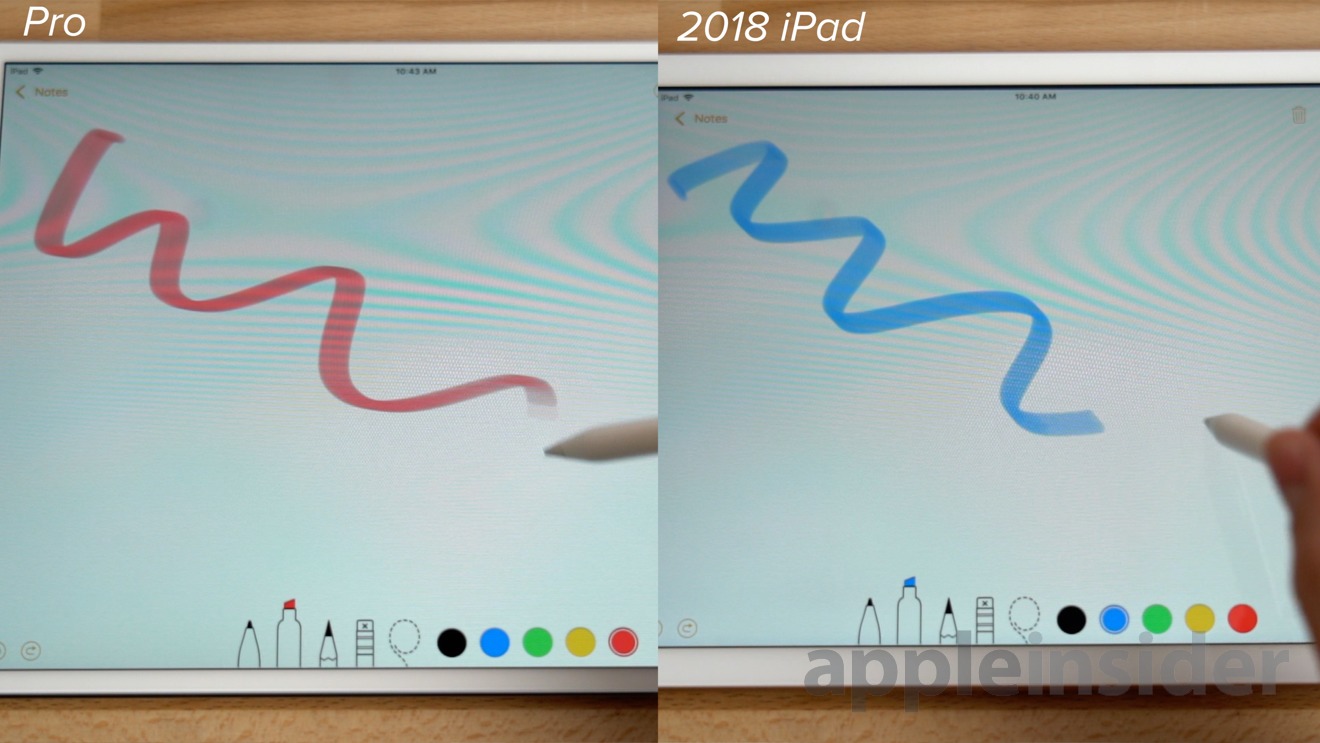 The future
In September, there'll be even more features coming to iPad via iOS 12, such as an updated News app, Books app, Voice Memos app, and new Stocks app with interactive charts and related news articles on stocks built right in.
Import speeds using USB 3.0 SD card readers get a big speed increase, on top of being able to import RAW photos.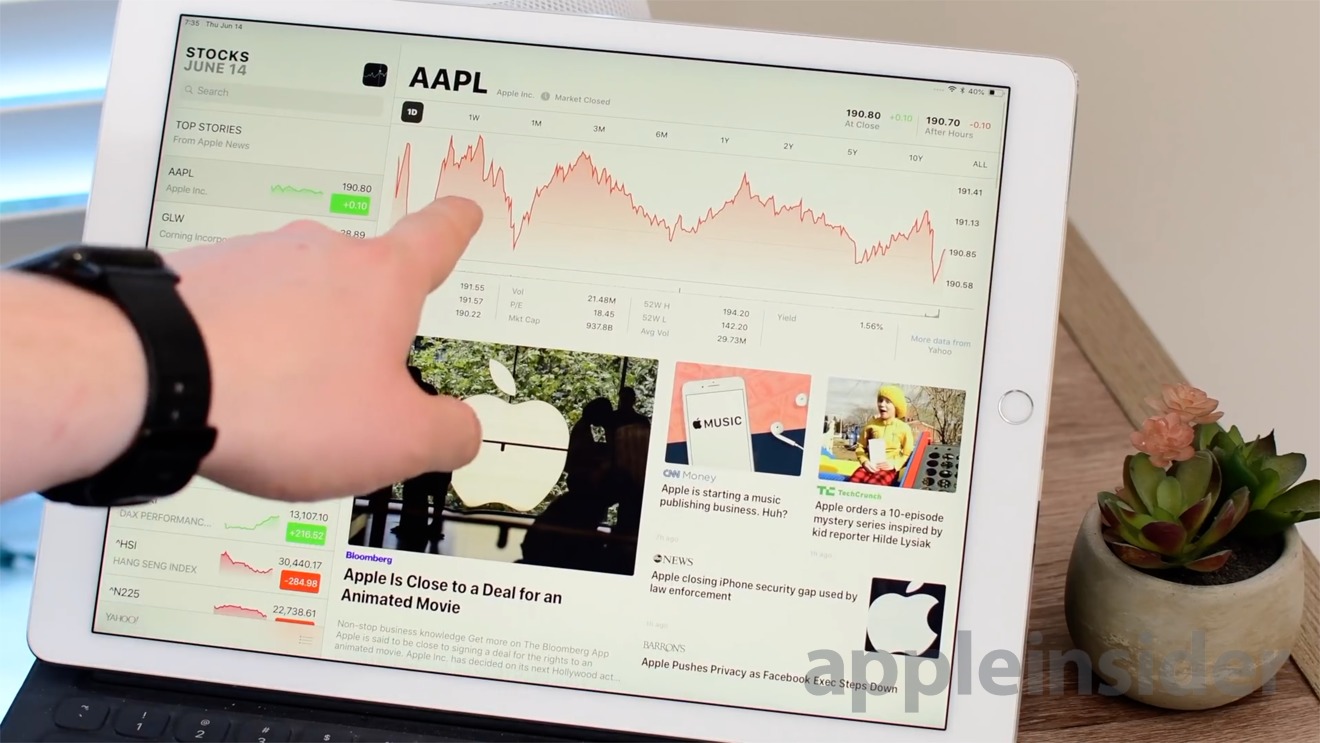 The most exciting tidbit in the first iOS 12 betas is that iPad's clock has been moved to the left side of the screen, just like on the iPhone X, suggesting Apple plans to bring the TrueDepth camera and Face ID to next-generation hardware. There even new gestures for the iPad taken straight from the iPhone X.
We're not sure when the next-generation iPad Pro models will be released, but the line is overdue for a refresh. We can't wait to see what it will bring.
Looking to buy a 10.5-inch iPad Pro? Apple authorized reseller Adorama is offering readers exclusive discounts on many models with promo code APINSIDER. Look for the green price tag icon next to eligible models in our iPad Price Guide.