LG nibbles at Samsung's monopoly on OLED screens for future iPhones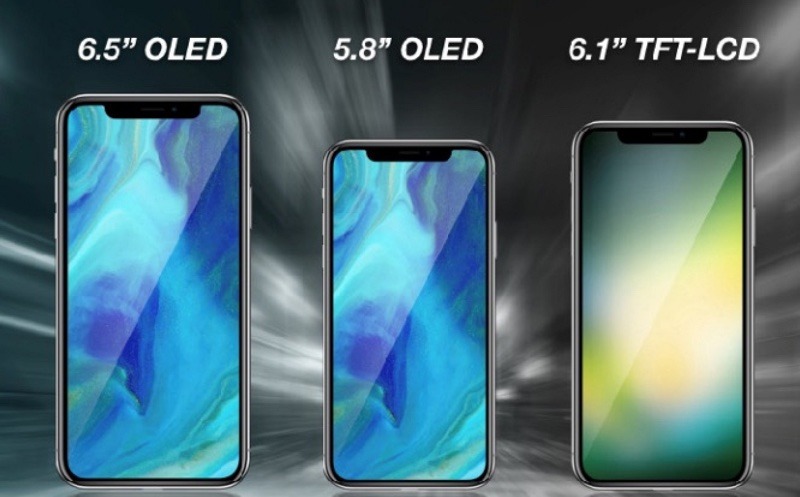 LG Display is indeed joining the supply chain for Apple's 2018 OLED iPhones, and will reportedly be delivering somewhere between 3 and 5 million panels — an amount higher than suggested in other recent rumors.
"Initially, Apple will get between 3 million and 5 million OLED displays from LG Display. LG plans to increase its production capacity," said an industry official cited by The Korea Times. Recently, sources for the South China Morning Post claimed the amount would be between 2 and 4 million.
The Times source added that the "key concern" is LG's smaller production capacity versus Samsung, currently Apple's only OLED supplier. LG has been producing LCD panels for Apple, but has been slow to move into OLED for phone-sized devices, and will need to ramp up dramatically to catch up with Samsung. The latter is thought to have received an initial order of 110 million panels for the iPhone X.
The official quoted by the Times added that the quality of the OLED screen on LG's recent V30 is inferior to Samsung Galaxy phones. Apple is known to be strict about the quality of its displays and likely wouldn't accept any compromise, especially within shipments of the same iPhone model.
Apple is believed to be working on three new iPhone models for 2018: 5.8- and 6.5-inch OLED products, plus a 6.1-inch LCD unit. LCD panels are typically much cheaper than quality OLED, which could help push the 6.1-inch iPhone's price below $700.
Analyst Ming-Chi Kuo has claimed that the devices could come in an assortment of new colors. The 6.5-inch phone is rumored as coming in black, white, and gold, while the 6.1-inch one may be available in gray, white, blue, red, and orange.