HomePod occupies 4 percent of smart speaker market as sector growth soars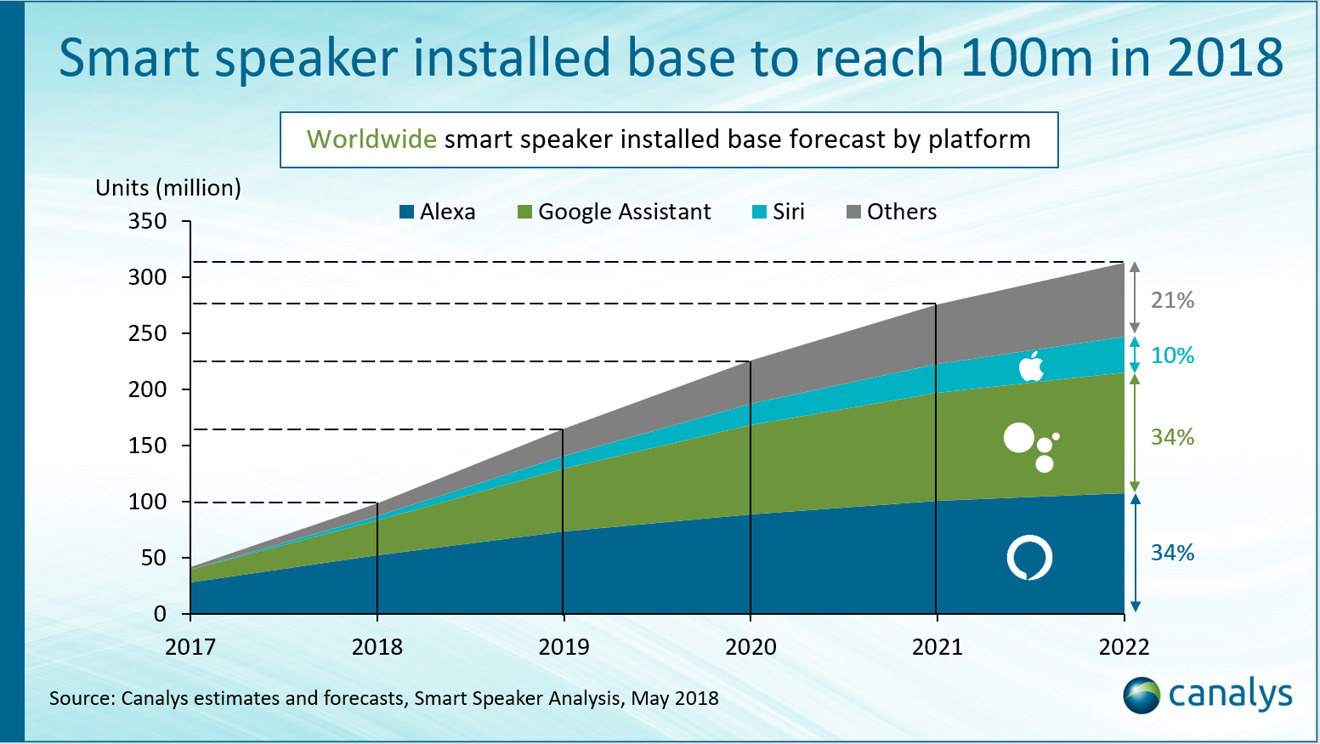 Analysts suggest the HomePod could capture ten percent of the smart speaker market by 2022, slowly catching up with its rivals as the sector itself grows exponentially.
A new report from Canalys projects a huge amount of growth in the smart speaker market, in which Apple's HomePod will play a part, albeit a relatively small one.
Canalys predicts the worldwide install base of the smart speaker category will approach 100 million by the end of 2018 — a 2.5-fold increase over the end of 2017. The report also finds that the Apple HomePod's market share at the end of this year will reach 4 percent, compared to 50 percent for Amazon's Echo and 30 percent for Google Home products.
By 2022, Canalys says, Apple will reach 10 percent of the market, with Google and Amazon tied with 34 percent each. The report also found that the U.S. comprises 73 percent of the market, with the U.K. second with 10 percent and Germany third with 8 percent.
The last time Canalys put out quarterly smart speaker figures, in May, Google led with market share of 36.2 percent, following by Amazon with 27.7 percent and a pair of Chinese manufacturers taking the third and fourth spots ahead of Apple.
How Apple fell behind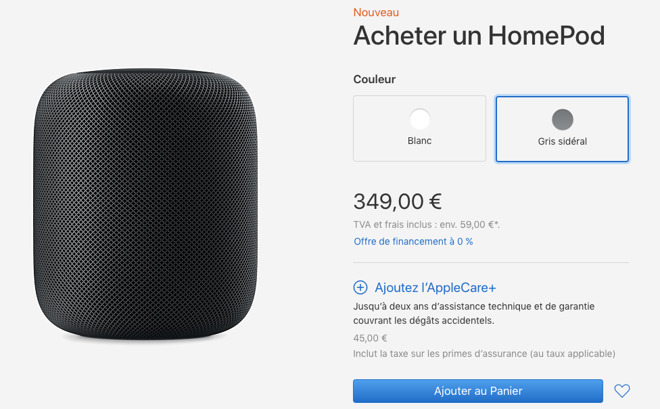 Apple is behind Google and Amazon in the smart speaker race for several reasons, mostly related to its late start and to the HomePod's higher price point.
In addition, the HomePod has only recently become available in new territories, arriving in Canada, France and Germany last month, while the competition's availability has been widespread for longer.
However, it's still very early in the HomePod's development, and projections are merely projections.