Comparing the five major digital magazine subscription services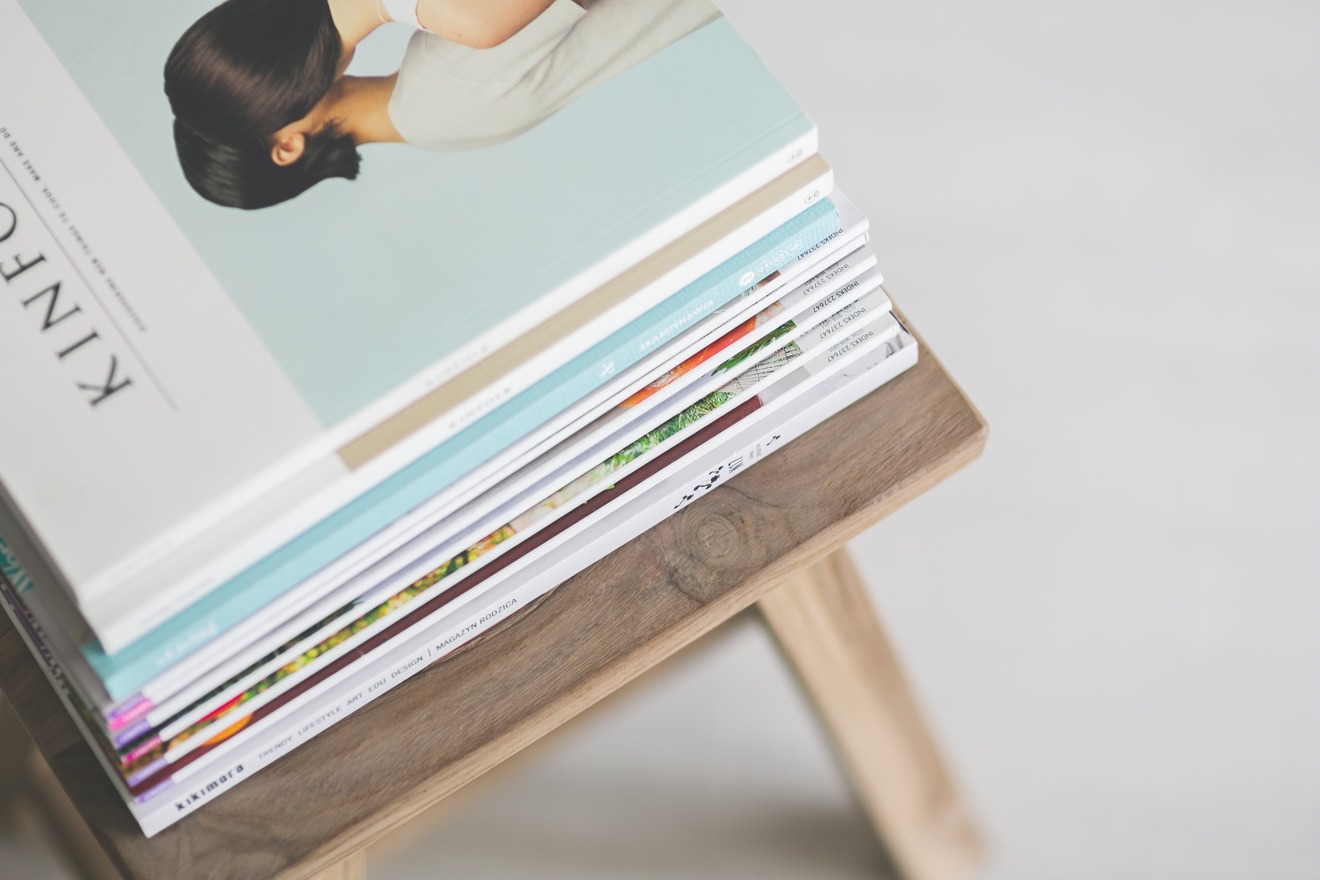 At Austin's SXSW festival in March, Apple announced the takeover of Texture, one of the preeminent magazine subscription services. It's hardly the only digital magazine service available though, so here's how some of the current options of Kindle Unlimited, Texture, Zinio, Magzter, and Readly stack up.
Amazon Kindle Unlimited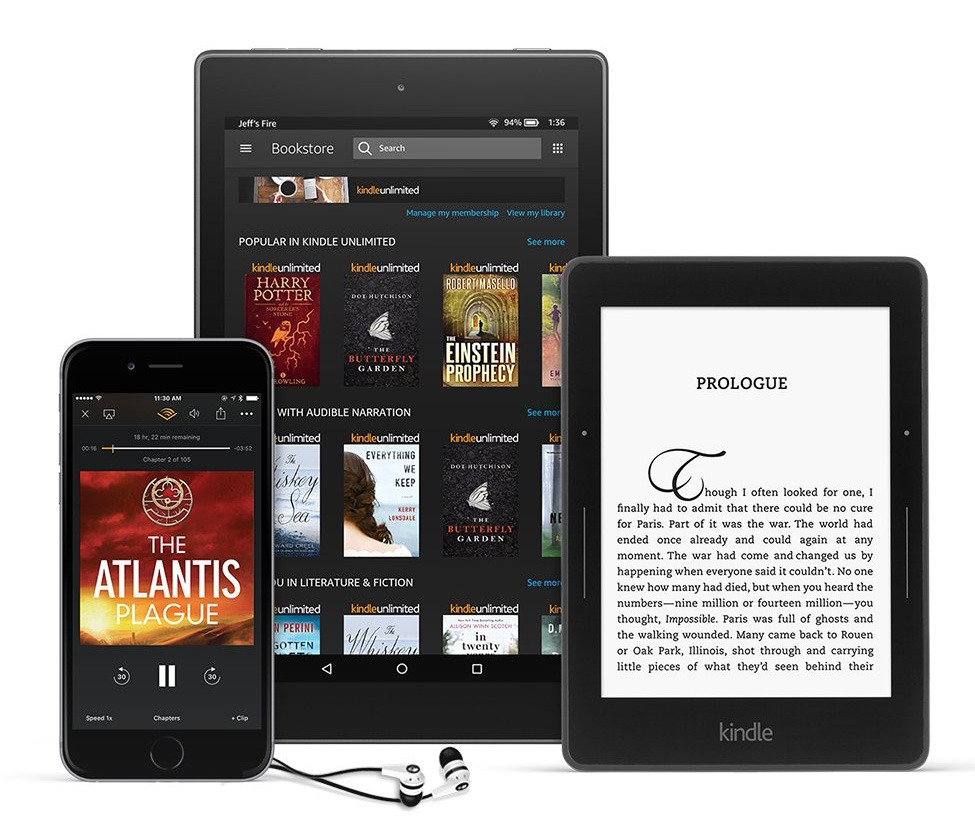 Amazon is the elephant in the room when it comes to digital reading. Despite Apple's efforts — some of them apparently illegal — Kindle is the de facto platform in many respects.
For a lot of people Kindle Unlimited will be hard to beat, since in addition to "current" magazines, the service includes over 1 million books and any audiobook on Audible. You can also read on virtually any platform, since in addition to iPhones and iPads, it's on Android, Mac, Windows, and of course Amazon's Fire tablets, Echo speakers, and Kindle e-readers.
The service costs $9.99 per month, but can be tried 30 days for free.
Texture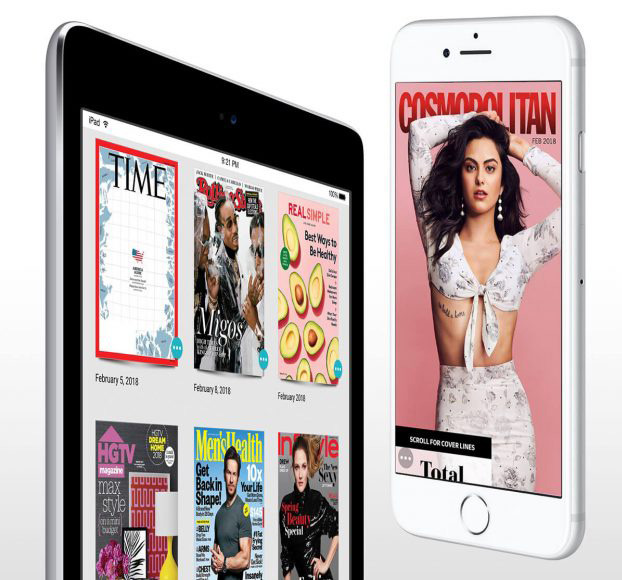 Apple's Texture includes access to somewhere north of 200 magazines, mostly mainstream publications such as Time, Wired, The Atlantic, and Sports Illustrated. For the moment, at least, it's available not just on iPhones and iPads but Android devices, including Amazon tablets.
Access costs $9.99 per month after a 7-day trial.
Zinio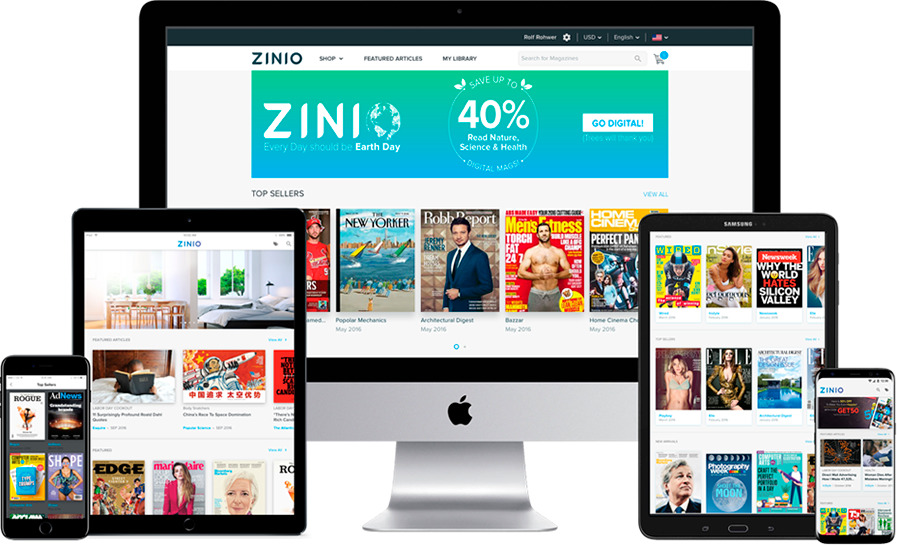 Rather than being an all-you-can-eat service, Zinio is more like a conventional storefront. You pay for individual magazine subscriptions, or even individual issues, which can potentially make it very expensive. In that sense it's best for the occasional magazine reader than someone who wants to be in the know on everything.
Zinio customers can get special deals though, and there are also some free articles available on a regular basis. iPhone and iPad readers can switch between a "traditional" magazine layout and a special text mode, the latter better mobile-optimized.
The service claims to have "6,000+" magazines from around the world. Interestingly, users can also access Marvel comics, something outside the scope of most magazine services.
Magzter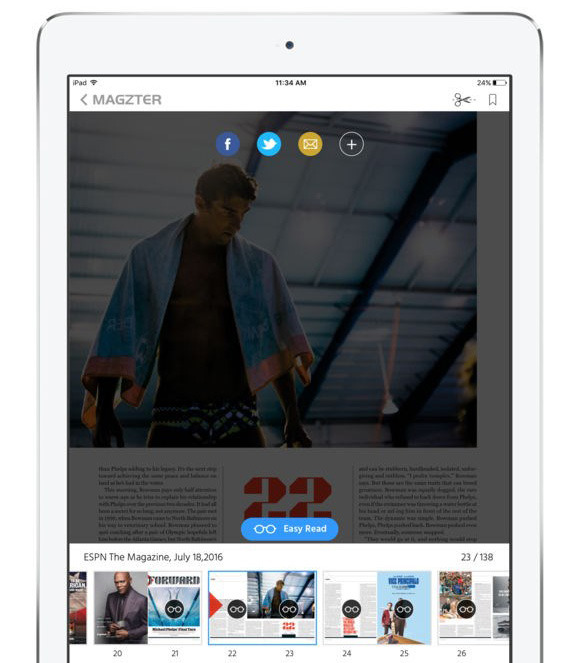 The standard Magzter purchase model is a-la-carte like Zinio, but also available is Magzter Gold, which costs $9.99 per month. This offers access to over 5,000 magazines, as well as "premium" articles from publications like Forbes and The Atlantic.
Significantly, Magzter makes a point of saying that Gold members can share their subscription with up to 4 family members. This might not be a big deal — after all, you can share logins for other services — but it could be useful for families where it's important to keep progress and collections separate.
Apps are available for iOS, Android, and Amazon Fire tablets.
Readly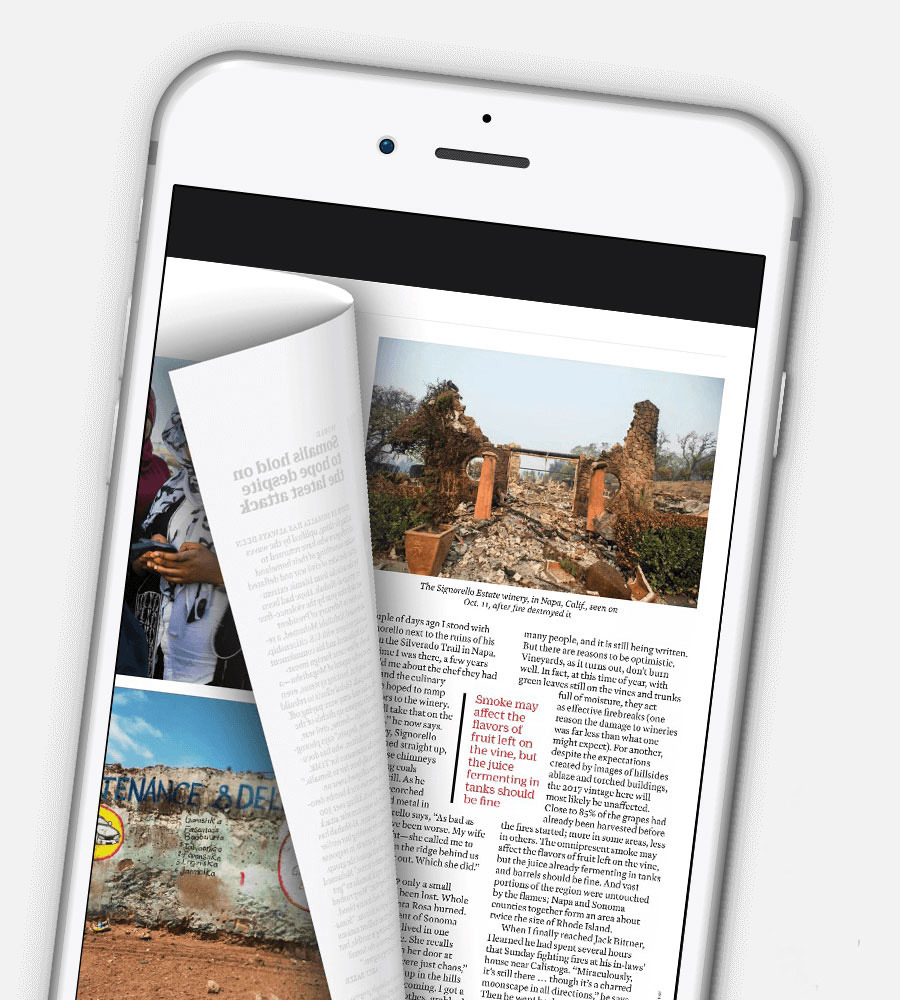 Following a 14-day trial, Readly costs $9.99 per month for unlimited access to over 3,211 magazines and 75,225 new and back issues (as of this writing). Yes, they're that specific.
A subscription lets users read on up to 5 devices simultaneously, with up to 5 individual profiles. You can read on iOS, Android, Amazon Fire tablets, or the Web.
Which one should you choose?
Unless you're militantly against Amazon, the answer is probably Kindle Unlimited. It's just impossible to ignore the extra benefits of the service — after all, why limit yourself to magazines when you could also be reading books on the subway, or listening to them while lifting weights?
Of course, there are perfectly valid reasons for wanting to avoid Amazon, in which case it really comes down to whether a service has the magazines you want to read, and whether you prefer their app(s). We would highly recommend signing up for as many trials as possible and testing out the services' interfaces, since it hardly matters what a service offers if reading on your favorite device feels awkward.
If you're not hell-bent on signing up for a service today, we would suggesting waiting to see what becomes of Apple's Texture buyout. If the company is planning on Apple News integration or an all-in-one content bundle by the end of the year, it may not make much sense to sink your hooks into something else.