Apple escapes punishment from Japanese regulator over iPhone carrier agreements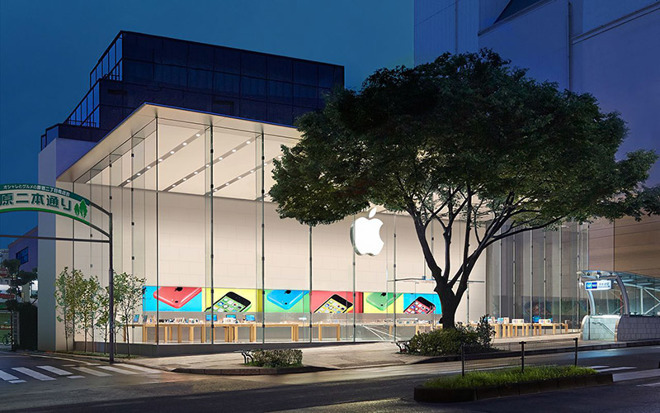 Apple has come under fire from Japan's Fair Trade Commission for agreements it made with the country's carriers, concluding the company may have breached antitrust rules by forcing mobile networks to subsidize the cost of the iPhone to consumers, causing firms to charge higher monthly fees.
The Japanese FTC's investigation of suspected violations of the Antimonopoly Act by Apple examined its dealings with NTT Docomo, KDDI, and SoftBank, three of the country's carriers. Running since October 2016, the investigation has closed, but while Apple isn't found to be guilty of violation, the regulator still suggests there are some borderline elements that may be considered anti-consumer.
The carriers were obliged to sell iPhones to consumers with a low upfront cost that undercuts competitors, the FTC told Reuters, allowing it to have an advantage over Samsung. To cover the cost, the carriers locked consumers into two and four-year contracts, while also effectively preventing the carrier from offering lower-cost plans.
"Obliging carriers to offer subsidies could have prevented the carriers from offering lower monthly charges and restricted competition," claims the FTC.
After advising to Apple the issue could be a violation, Apple agreed to amend its iPhone agreements, allowing carriers to provide alternative cheaper plans without the subsidy, with consumers paying the full cost of the iPhone, alongside existing iPhone plans. This was enough of a change for the FTC, which advised the amendments "eliminate the suspicion of the violation of the Antimonopoly Act."
The investigation also examined requirements in agreements for carriers to buy a minimum quantity of iPhones, as well as how carriers handle traded-in iPhones, but the FTC concluded Apple's conduct to be within the law.
Japan is the latest country to examine the agreements made between Apple and carriers over iPhone sales, following earlier investigations made by South Korea and the European Commission, among other probes. Another two-year investigation by Canada's Competition Bureau found none of the terms in agreements between Apple and Canadian wireless carriers resulted in a "significant effect" to competition.