Everything new in iOS 12 beta 4 for iPhone & iPad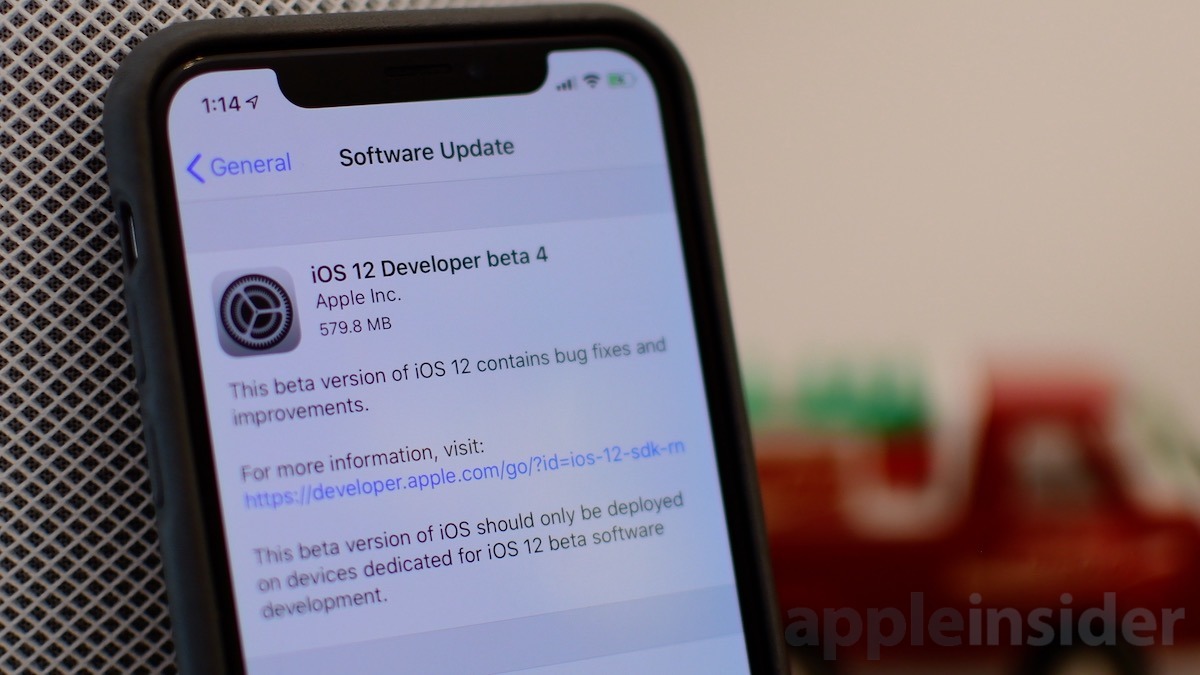 AppleInsider is supported by its audience and may earn commission as an Amazon Associate and affiliate partner on qualifying purchases. These affiliate partnerships do not influence our editorial content.
AppleInsider has spent some time digging into Apple's fourth beta of iOS 12 to uncover all the changes made this time around. A number of updates have been discovered, some more noteable than others.
New features & changes
The most apparent visual changes are the inclusion of multiple animated Activity stickers inside the Messages app. The first appeared in beta 3 and we have even more this time around. They don't need to be unlocked either, and are available to everyone.
Scrolling appears to be somewhat quicker, Control Center is now bouncier, Memoji has a few new options for lips and Workouts has new icons.
Bug fixes galore
As usual, a number of bug fixes from past betas have been built with, such as setting a wallpaper from an image, while Safari Private browsing mode has returned (it went missing for some in the last beta), and more.
Unfortunately, new betas mean new bugs. Siri Shortcuts can have issues, especially when used with HomePod, and Wallet can still unexpectedly crash. Surely these issues will be handled before iOS 12 gets released this fall.
Everything new:
Setting a wallpaper from a photo is fixed in this beta
New passcode required when attaching USB accessories
Even more animated activity stickers in Messages
New "more info" icon in Wallet going from "I" to ""
Scrolling seems quicker
Cellular usage is now ranked by usage instead of alphabetical order
Workout icons in activity app have been updated
Bouncier Control Center
MeMoji has more options for lips and earrings are now shinier
Individual App pages for Screen Time
Welcome pages after update, including Control Center explainer on iPad