Apple Pay on the Web rolling out to eBay customers starting in 2018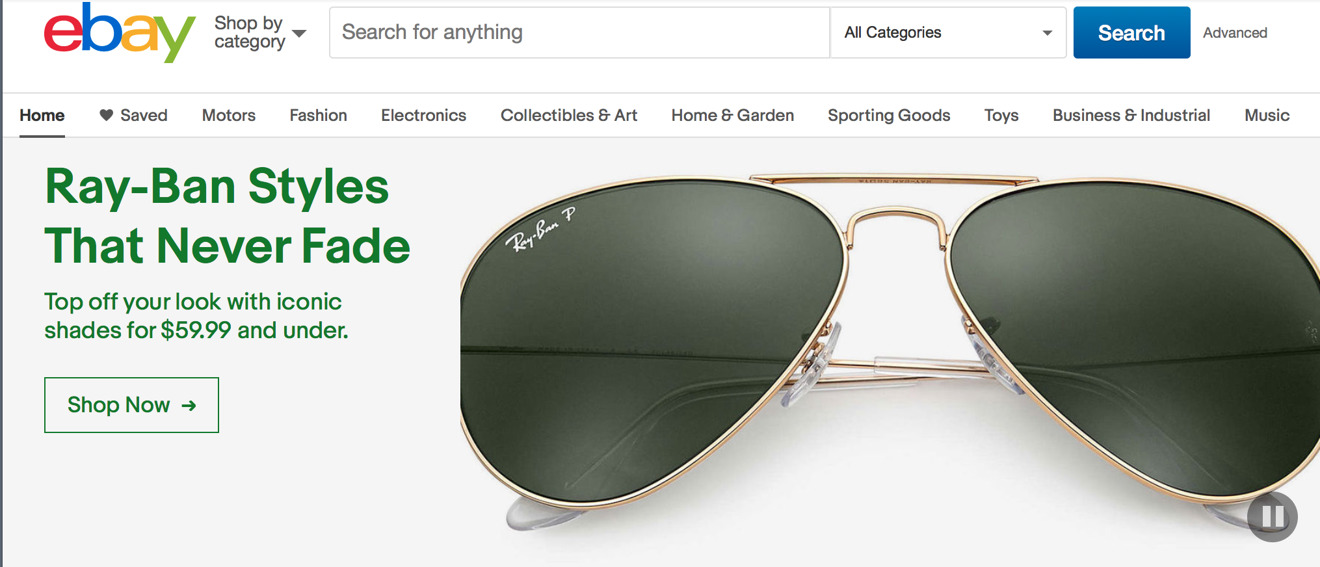 AppleInsider is supported by its audience and may earn commission as an Amazon Associate and affiliate partner on qualifying purchases. These affiliate partnerships do not influence our editorial content.
As it continues the move away from a Paypal-only service, Ebay will begin allowing sellers to accept Apple Pay as a payment option before the end of the year.
"Apple Pay is one of the most ubiquitous forms of payments and provides users with an easy, fast and secure way to pay," said eBay Senior Vice Presidents of Payments Steve Fisher a the annual eBay Open seller conference. "Offering Apple Pay as a form of payment on eBay is the first step in providing more choice and flexibility in payment options to our tens of millions of buyers."
The rollout will be gradual. At launch, it will only be available to select Marketplace customers, and not for every item. More customers will be added gradually over time The system will be fully deployed across the entire eBay system before the end of 2021.
Paypal, eBay's own service, is now an independent company. It will be offered as a payment option for eBay customers until 2023 at the least, and likely for long afterwards, given the company's nearly two-decade business history with the online auction giant.
Apple's services business is credited for smoothing out concerns about seasonality in iPhone, Mac, and iPad sales. Having even a small percentage of eBay's sales processed certainly wont hurt.
Apple doesn't share Apple Pay's contribution to services revenue.
"We had all time record revenue from the App Store, from Apple Music, from iCloud, from Apple Pay and more," said Apple CEO Tim Cook during the most recent earnings announcement. "All of which are a powerful illustration of the importance of our huge active installed base of devices and the loyalty and engagement of our customers."
Also from the earnings report, Apple shared that Apple Pay doubled active users and tripled transactions year-over-year, driven by expanded transit access in some Chinese and Japanese markets — and a branded credit card would only serve to increase awareness of the digital payment service that would be associated with it. Norway, Poland and Ukraine will get Apple Pay next.
In January, Apple Pay Vice President Jennifer Bailey said that the Apple Pay service was available in 50 percent of retail stores in the U.S., an increase of only 3 percent when the service launched in 2014.