iPhone 8 & 8 Plus help boost Apple to 38.7 percent of US smartphone market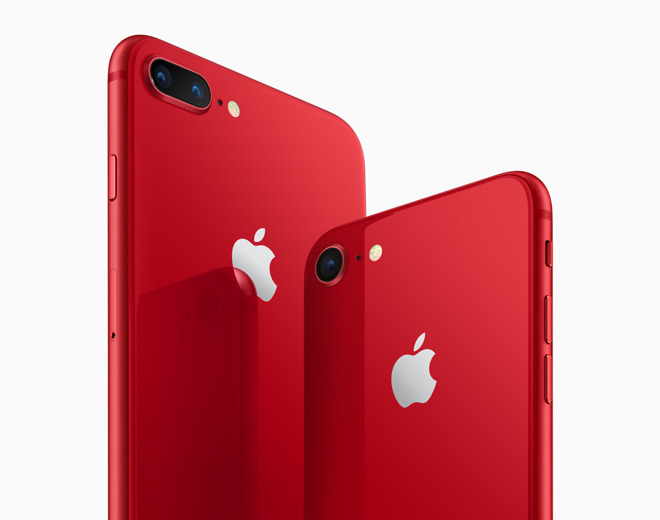 AppleInsider may earn an affiliate commission on purchases made through links on our site.
Although most media attention has been focused on the state-of-the-art iPhone X, it's the iPhone 8 and 8 Plus that have helped push Apple to 38.7 percent of the U.S. smartphone market, according to June-quarter estimates published this week.
The company is up 5.9 points year-over-year, claimed Kantar Worldpanel ComTech. Together, the iPhone 8 and 8 Plus represented almost a fifth of all smartphones sold in the quarter.
The iPhone X ranked as the fourth-best selling device, despite its $999 entry cost. In all iPhones represented eight out of 10 top models, with Kantar remarking that a "lack of depth in the mid-high tier is allowing Apple to find a new avenue for growth."
The X continued to hold onto first place in China, a spot it has controlled since the phone's November launch. Its 5.3-percent share wasn't enough to offset a 2.1-point drop in Apple's overall Chinese marketshare, though — the company fell to 19.4 percent, while Android devices collectively grew 2 points to 80.4 percent.
Apple's U.S. performance is significant, since Android simultaneously slid 4.5 points there to 61 percent. The Chinese market is larger, but Americans typically have more disposable income and can often afford more expensive phones. For many Chinese, an iPhone 8 would consume a whole month's salary.
Elsewhere in the world Apple made modest gains in countries like Australia, France, Germany, and Spain, but declines in Italy, Japan, and the U.K.
The company could change up trends with this fall's new iPhones. Rumors have pointed to 5.8- and 6.5-inch OLED models, as well as a 6.1-inch LCD device. All three should have edge-to-edge displays, and TrueDepth cameras for Face ID, but the 5.8- and 6.1-inch phones may come in cheaper than the iPhone X with prices around $800-900 and $600-700, respectively.