Apple hits $1 trillion market cap, the first US company ever to hit milestone [u]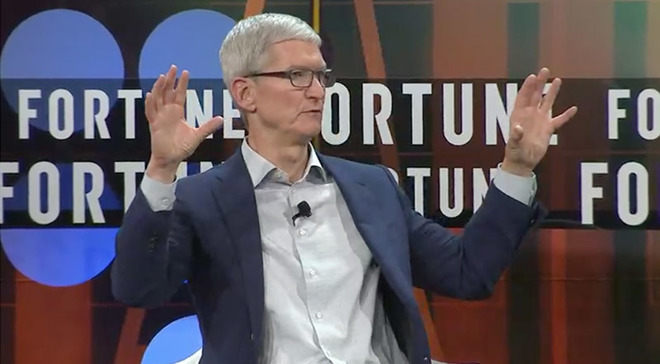 The day after its stock hit the $200 mark, Apple became the first $1 trillion U.S. company in history, beating Amazon to earn the first 12-figure company valuation in the history of business.
Apple, following strong third quarter earnings, on Thursday became the first company in history to be valued at $1 trillion. The company's stock rose 5 percent in the 24 hours after the earnings announcement, passing the $200 mark on Wednesday for the first time since its stock split four years ago.
The company on Wednesday revealed an adjusted share count of 4,829,926,000, meaning that the stock was required to reach $207.05 in order to hit the $1 trillion value, CNBC reported. The previous number was thought to be $203.45.
Some stock tickers Thursday morning had listed Apple's valuation as over $1 trillion, but they appeared to be going by the previous share number. At just before noon eastern time, the stock hit the threshold to make it the first to hit the milestone.
Throughout the summer, Apple had been locked in a battle with Amazon over which would become the first company to hit $1 trillion, but it became apparent earlier this week that Apple was pulling ahead.
Update: Apple closed the day above $1 trillion — $1.002 trillion — and is holding steady in after-hours trading.