Multiple leaks highlight yellow S Pen, 1TB storage capacity in upcoming Samsung Galaxy Note 9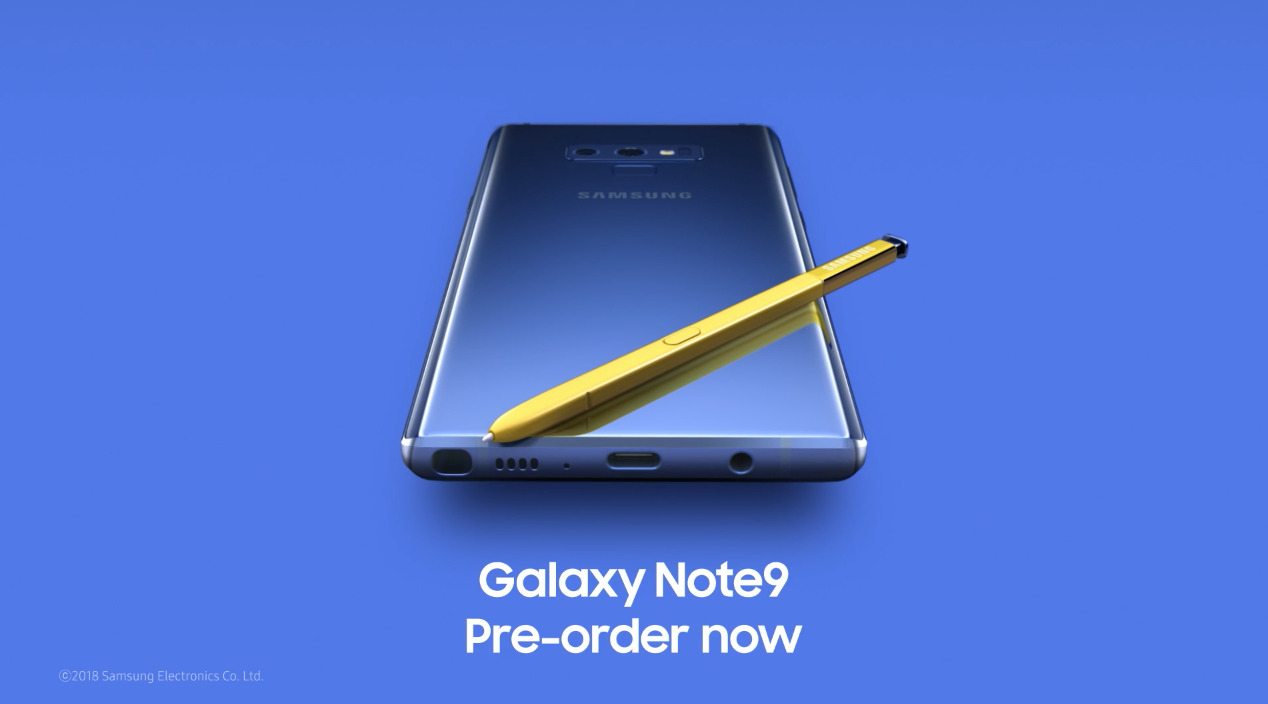 Multiple leaks for Samsung's Galaxy Note 9 have recently surfaced, claiming the iPhone competitor will offer up to 1 terabyte of capacity using internal storage and microSD cards, with all of the leaks notably being sourced from Samsung's own marketing channels.
The first leak was an early publication of a preorder announcement on a Samsung website, one that has since been deleted. Spotted by Venture Beat's Evan Blass, the now-removed pre-order announcement was a page produced by Samsung New Zealand,meant to be sent out in an email to newsletter subscribers.
The ad email tells readers to "Say hello to super power," showing the rear side of the smartphone and identifying it as the Galaxy Note 9. Along with a view of the base ports, which includes USB-C, a headphone jack, a speaker, and stylus storage, the accompanying image also highlights a yellow or gold-colored S Pen stylus.
A second leak of a video, also posted by Samsung New Zealand and reported by SamMobile, provides many details about the device. On the back is a dual lens camera with flash, above a fingerprint reader, while the yellow stylus has a button on the side, but it is unclear if this triggers functions on the device or just for the stylus, such as triggering a catch to make the stylus extend.
One major point of the video is a claim to offer up to 1 terabyte of storage "with expandable memory." The small print advises this applies to models equipped with 512 gigabytes of internal storage, combined with a separately-acquired 512-gigabyte microSD card.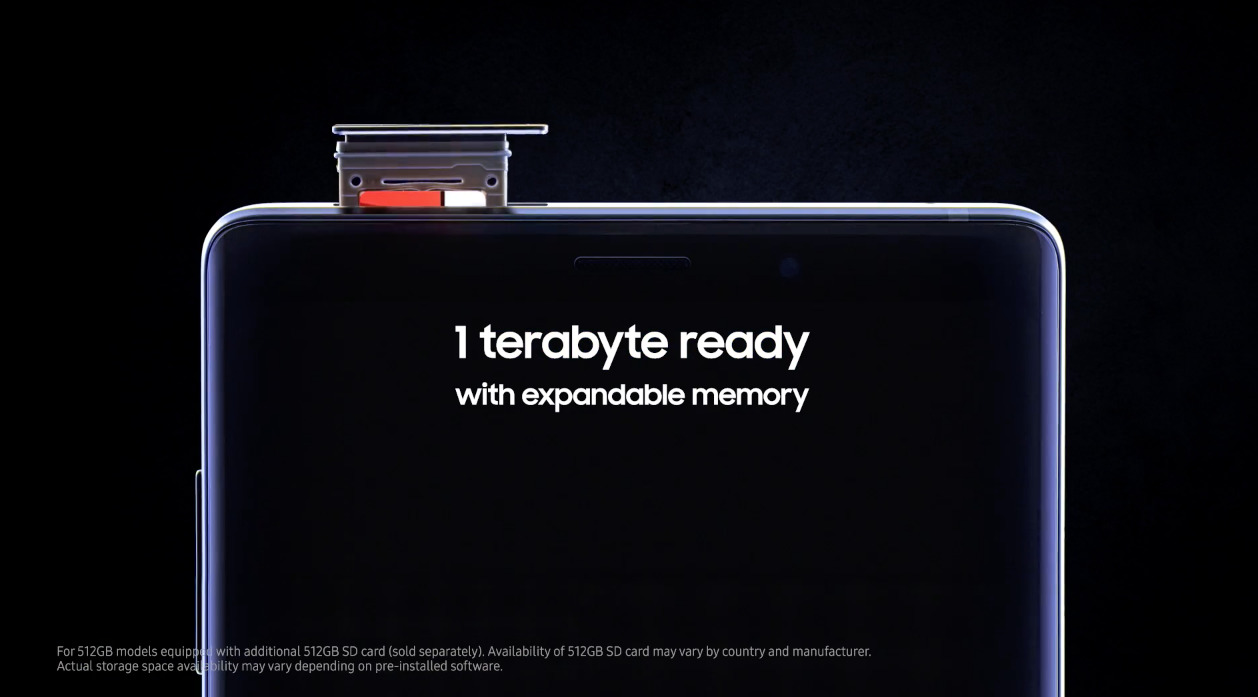 Support for memory cards of up to 512 gigabytes in capacity is an upgrade from the Galaxy S9 launched earlier this year, which only allowed cards with capacities up to 400 gigabytes.
Samsung will be unveiling the Note 9 on August 9 during its Unpacked event in New York.
While the Galaxy Note 9 leaks could be accidental, the frequency of leaks for recent devices, as well as the sourcing from Samsung itself, suggests the information may be distributed on purpose to take advantage of reports on technology news websites. Another recent "accidental leak" on the U.S. website revealed a new Galaxy Watch design, while another video "leak" occurred days before the launch of the earlier in 2018.