Defense bill signed into law, bans government use of ZTE, Huawei technology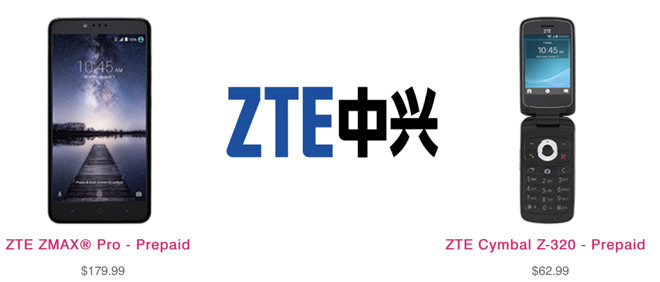 President Trump has signed the $716 billion "John S. McCain National Defense Authorization Act" into law, and while the legislation stopped short of a full-on ban on mobile phones from the Chinese manufacturers, it did block government agencies from purchasing devices from ZTE, Huawei, and other Chinese entities.
H.R. 5515, also known as the John S. McCain National Defense Authorization Act, is now law after President Donald Trump signed it on Monday. The legislation appropriates $716 billion in defense funding, while also putting new restrictions in place on government purchase of communications devices from ZTE and other Chinese manufacturers.
One section of the bill, titled "Prohibition on Certain Telecommunications and Video Surveillance Services or Equipment," states that government agencies may not procure "telecommunications equipment produced by Huawei Technologies Company or ZTE Corporation (or any subsidiary or affiliate of such entities)."
The legislation also bars the executive acquisition of "video surveillance and telecommunications equipment produced by Hytera Communications Corporation, Hangzhou Hikvision Digital Technology Company, or Dahua Technology Company (or any subsidiary or affiliate of such entities)."
In the absense of the Chinese competitors, the ban could open the door for Apple getting more government business.
U.S. vs. ZTE
"We are putting the world on notice: the games are over," Commerce Secretary Wilbur Ross said in a statement at the time. "Those who flout our economic sanctions and export control laws will not go unpunished - they will suffer the harshest of consequences. Under President Trump's leadership, we will be aggressively enforcing strong trade policies with the dual purpose of protecting American national security and protecting American workers."
In April of this year, the FCC instituted what amounted to a ban on ZTE's operations in the U.S., by blocking its access to parts and software.
The president tweeted in May that he and China's President Xi were "working together to give massive Chinese phone company, ZTE, a way to get back into business, fast." The Commerce Department, per Trump's instructions, lifted the ban in July, while continuing to monitor ZTE's actions.
The newly enacted defense bill keeps those Chinese products available to the general consumer market, while blocking the companies from potentially lucrative government contracts, as the administration's trade war with China continues to escalate.
The bill was named for Senator John McCain (R-AZ), who is currently battling brain cancer. A large amount of the legislation's media coverage centered on the president neglecting to mention McCain's name during the bill-signing statement, rather than the substance of the bill.