Huawei again accused of passing off DSLR photos as smartphone shots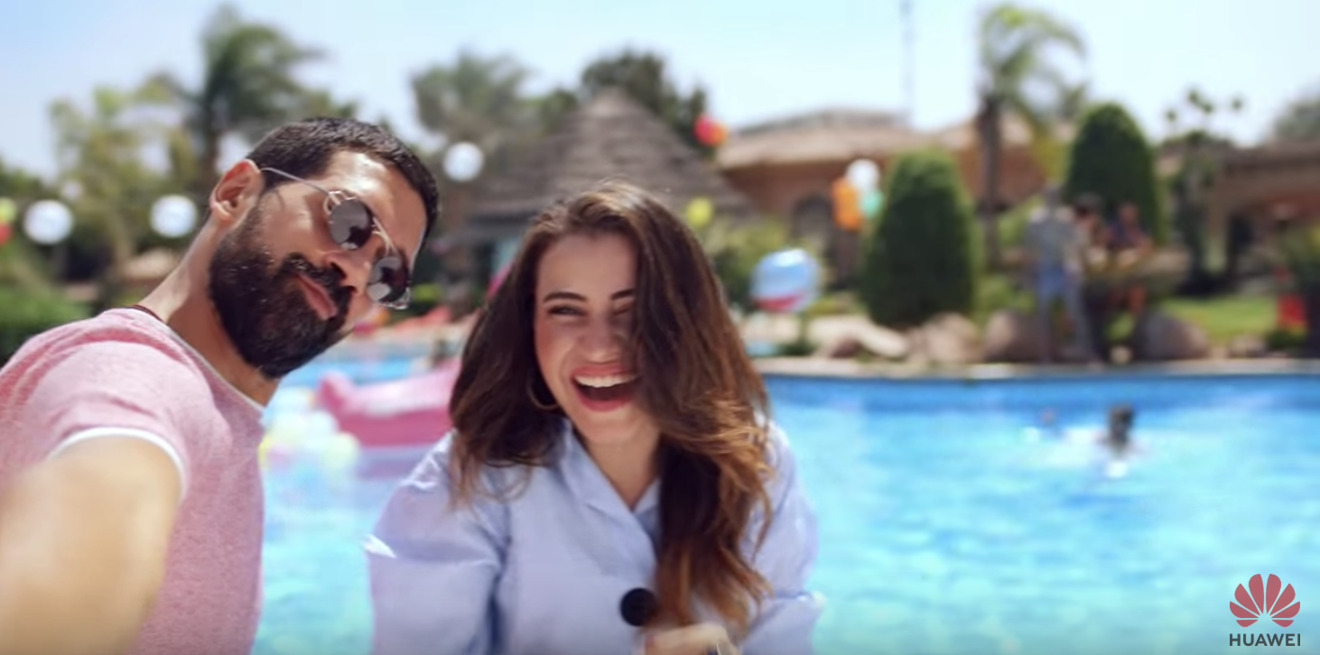 Commercial, which was shown in Egypt, implies that photos taken with the Nova 3 and 3i smartphone cameras — something the Chinese company has been caught doing before.
The Arabic-language 30-second spot features a man and woman at what looks like a vacation resort, taking a series of selfies together with the Nova 3 smartphone. They take pictures as they greet friends, sit by the pool, and eat a meal- most of them followed by a look at the resulting selfie.
At one point, the woman tries to shoo the man away from taking a selfie as she's not done with her makeup, but he takes it anyway, and she shows up in the selfie looking great.
The problem, as pointed out by Engadget, is that the photos weren't taken with the phone. The Egyptian actress from the commercial, Sarah Elshamy, posted some behind-the-scenes shots from the shoot to her Instagram account, which shows a photographer using a DSLR, and the male actor from the commercial in a similar pose but holding up nothing at all.
Huawei does not appear to have commented on the controversy. The shots have been deleted from Elshamy's account as well.
The commercial, perhaps as a result of the gaffe, has more than 2.1 million views on Huawei's Egypian YouTube channel to date, since it was posted Sunday.
The same company, back in 2016, was caught doing essentially the same thing. The company, when promoting its P9 handset, uploaded a picture to its Google+ account that it claimed had come from a P9. But the photo's EXIF data exposed that the photo was actually shot with a Canon 5D Mk. III and EF70-200 f/2.8L IS II USM lens.