What's new in iOS 12 beta 9! Is this the final beta?
By Andrew O'Hara
Monday, August 20, 2018, 12:18 pm PT (03:18 pm ET)
Here we are, less than a week following iOS 12 beta eight with the ninth. This build has barely changed from what we've seen before, begging the question —will this be the final beta?




This build —16A5362a —is only a couple removed from the last beta we received in the middle of last week.

That explains why there were no noticable visual changes and extremely similar performance to the last time around. In our tinkering, we saw buttery smooth animations and not a single dropped frame. With performance like this, and a small increment from the last, we would not be surprised if this was the last beta preceding the GM.

Check out what changed last time in betas 7 and 8.

Find any other changes? Reach out to us on Twitter @AppleInsider or @Andrew_OSU.
Unbeatable Deals from AppleInsider & Apple's Top Authorized Resellers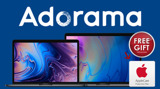 SAVE $379.00 - Free AppleCare with these 2019 MacBook Pros
Lowest Prices Anywhere!