Nikon launches full-frame mirrorless cameras with wireless iPhone & Mac support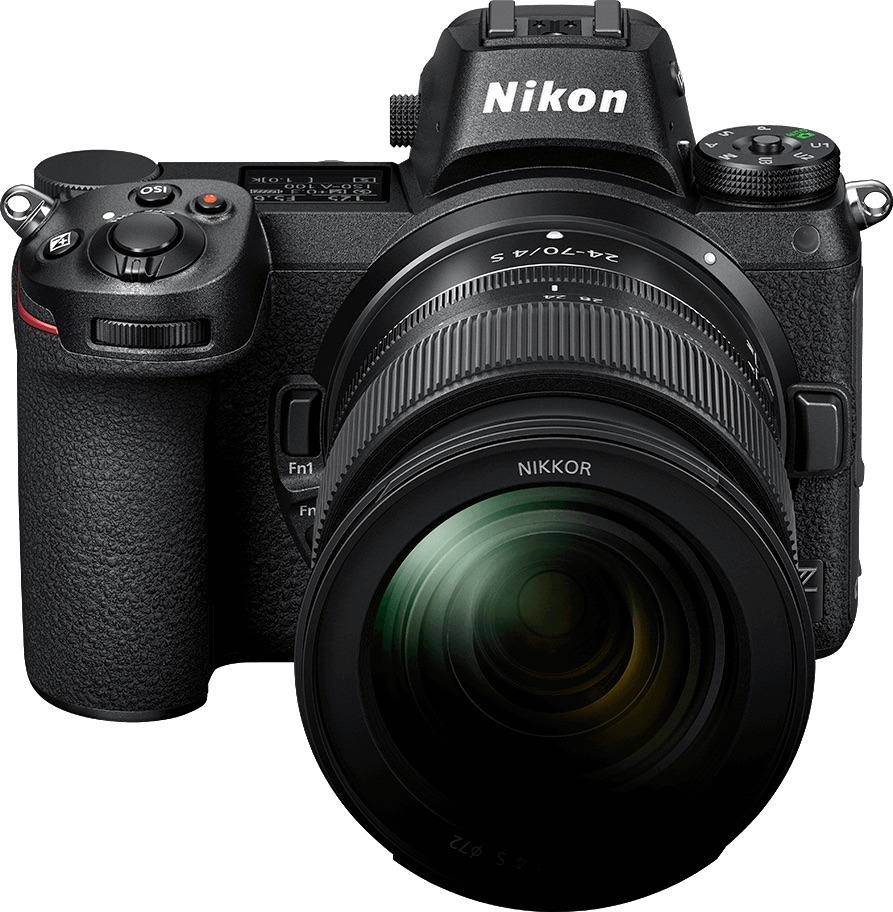 Nikon on Thursday announced the Z6 and Z7, the company's first full-frame mirrorless cameras, with both models offering wireless connectivity to iPhone and Mac.
Compact body, high quality
After being teased for weeks, Nikon has finally shown off the goods. During a live stream direct from Tokyo, Nikon debuted their latest cameras, the pro-level Z7 and the slightly more affordable Z6.
Both share an identical body design which is all metal and weather sealed for shooting in extreme conditions. While not small, ditching the reflex mirror does allow them to be more compact than their existing high-end DSLRs.
These machines are a direct response to Sony's well-received A7III and A7RIII and come not long after Nikon discontinued their previous mirrorless Nikon 1 line.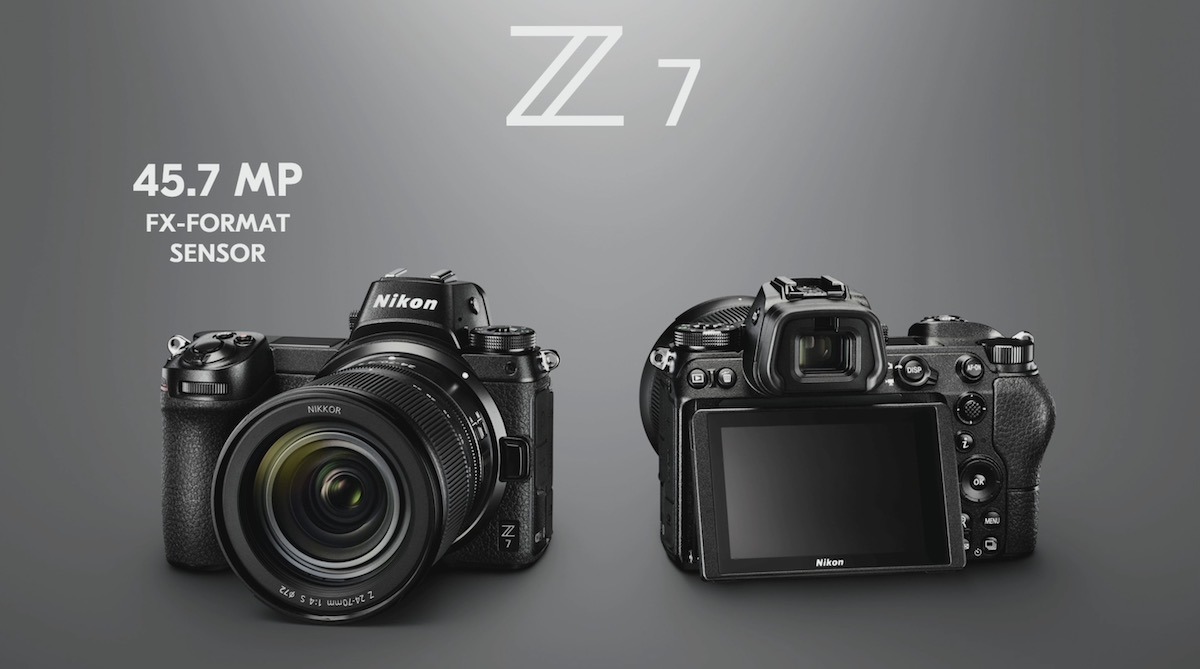 Nikon Z7 features a 45.7-megapixel sensor with 493 focus points and an ISO range from 64 to 25600. The release date is slated for September 27 in the US and will run $3,396.95 — body only. Bundling in the 24-70mm f/4 kit lens will bring the price to $3,996.95.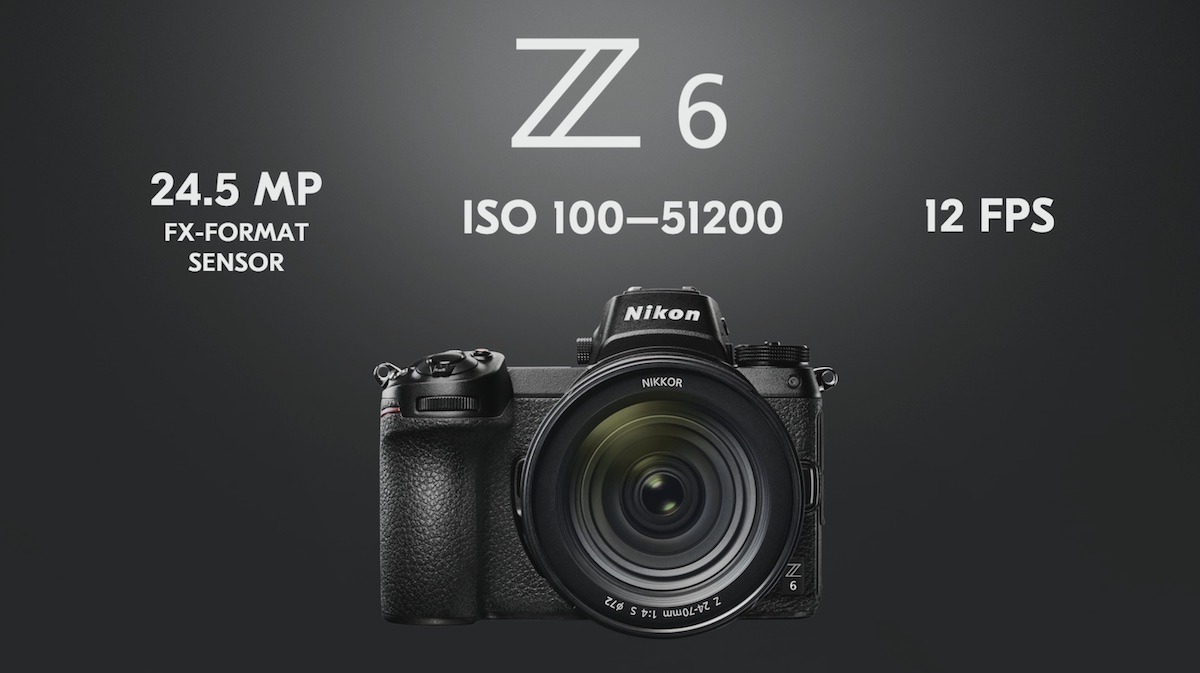 The Z6 is largely the same except for a couple key specs. It sports a 24.5-megapixel sensor, 273 focus points, with a 100-51200 ISO. It is also capable of shooting 12 frames per second at full resolution compared to the Z7 which can do 9 FPS. Z6 will be a bit behind the flagship Z7 with a release in late November for $1,996.95 — body only. The same kit lens bundled in will bring the price to $2,596.95.
The "kit" lens in this instance is one of only three z-mount lenses that will be available at launch and will run $999.95 on its own, so it seems a good deal to pick up the bundle if you are at all interested in it. The other Z-mount lenses include two primes — a f/1.8 50mm ($599.95) and a f/1.8 35mm ($846.95).
There is a large roadmap of several Z-mount lenses announced for the next couple years. For those who have something in particular they'd prefer to use, the Nikon FTZ adapter allows any existing F-mount lens to work with the new mirrorless cameras — including autofocus and exposure controls.
iOS and Mac wireless support
Both cameras will ship with built-in WiFi and Bluetooth to support their Snapbridge app for quick and easy wireless transfers to iOS or Android devices. Instead of needing to connect and transfer video and images, it can all be done wirelessly, with a quick transfer of lower resolution images, or a slower t full image transfer.
Apple's USB camera connection kit may still be the better option for large transfers — although AppleInsider will be testing it out in the future.
Additional features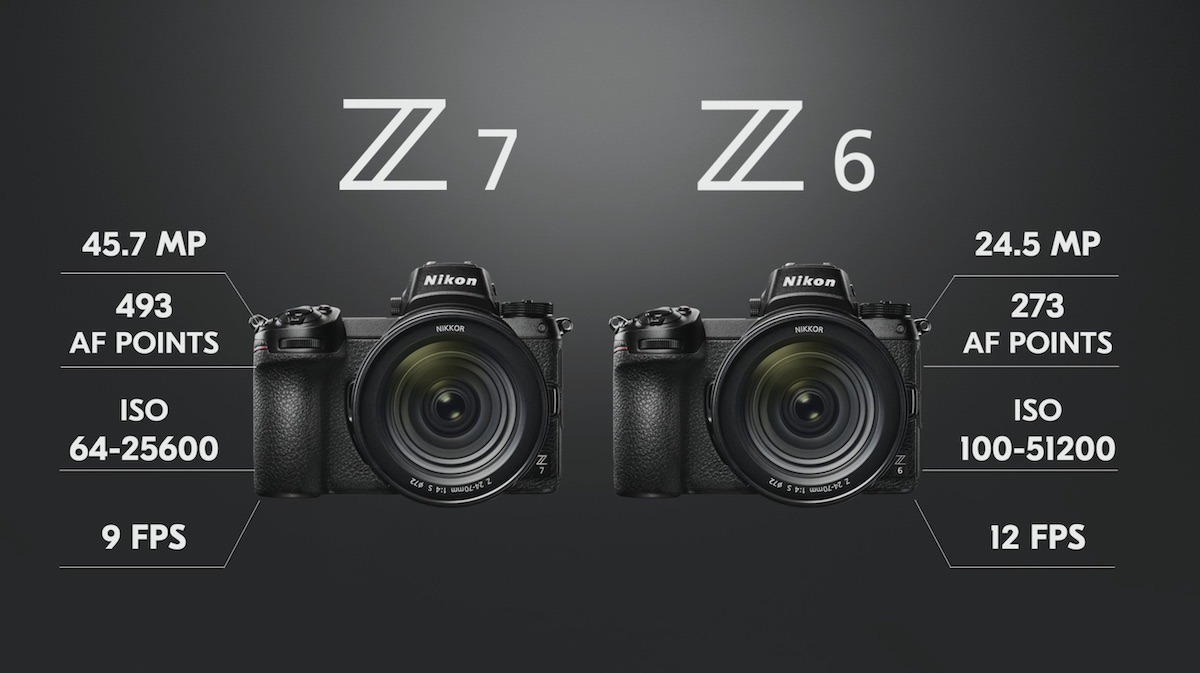 Other notable features shared by both cameras include:
Hybrid AF system with auto-switching between phase-detection AF and contrast-detect AF with subject tracking and predicitive AF
In-camera 5-axis VR stabilization
OLED electronic viewfinder with 100 percent frame coverage
3.2-inch tilting touchscreen with wide 170-degree viewing angle
4K video mode up to 30p
1080p video recording up to 120p frame rate
Active D-Lighting, electronic vibration reduction, and focus peaking (which we saw on iPhone) for 4K UHD and 1080p movie recording
USB-C
Uses Nikon's exisitng EN-EL15 batteries
XQD memory slot
AppleInsider will be going hands-on with Nikon's latest shooters after they are released.
Where to buy
Nikon dealers Adorama and B&H Photo are currently accepting pre-orders for the new cameras, kits and lenses. Orders are accepted on a first come, first served basis, so you'll want to secure your place in line today. In addition to free expedited shipping within the contiguous U.S., Adorama and B&H Photo will not collect sales tax on orders shipped outside New York and New Jersey (see here for details).